Jessica Fell and Dr Dyllon Randall of the Future Water Institute will fly the UCT flag as 2018 UNLEASH talents at this global innovation lab in Singapore later this month.
This lab, now in its second year, brings together 1 000 top young talents (aged between 20 and 35) from around the world who come together to create real, scalable solutions to the United Nations' Sustainable Development Goals (SDGs) on food, water, health, education, energy, urban sustainability, responsible supply chain, and so on.
UNLEASH participants go through a facilitated process of innovation. They form teams to explore real-life challenges within the SDG themes from multiple angles, before defining specific problems and proposing preliminary solutions. These are tested with leading experts and company partners, refined, and ultimately presented to their peers and panels of judges and mentors.
The top teams advance to present their solutions to investors and experts, after which gold and silver awards are made.
Fell and Randall, a senior lecturer in water quality engineering, will be working on the sixth SDG under the banner of Clean Water and Sanitation. Their work has received added impetus in the wake of devastating drought in the Western Cape.
Sanitation for all
Fell has two roles at UCT; the first is managing the Water Desk for UCT's Water Task Team, whose focus is to facilitate a new water consciousness on campus and drive UCT's water-savings activities. Fell centralises communications around the water crisis, coordinates UCT's water champions and manages UCT's water data.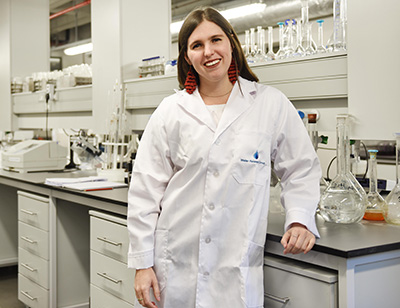 Her second role is as a researcher at the Future Water Institute, where she focuses on the use of nature-based solutions to treat and reuse contaminated water from an informal settlement at the site of the Water Hub in Franschhoek.
"The application I submitted [to UNLEASH] centred on the work I do with my multidisciplinary team on developing low-cost, real-time water-monitoring instruments to provide high-resolution data for the developing country context," says Fell.
The instruments combine a microcontroller, an ultrasonic level sensor and four water-quality probes to remotely monitor water quality and flow and provide access to the data in near real time from any internet-connected device.
"The technology addresses the water data deficit in South Africa and empowers users to make rapid, targeted and informed decisions through actionable water data at affordable costs," she adds.
"In the context of the SDGs and the UN's report on becoming 'a world that counts', our technology contributes towards mobilising the data revolution for sustainable development. In the context of drought-stricken Cape Town, our technology supports the safe use of alternative sources of water."
Value from urine
Randall was chosen as an UNLEASH talent for his current work on resource recovery from waste waters, specifically from urine.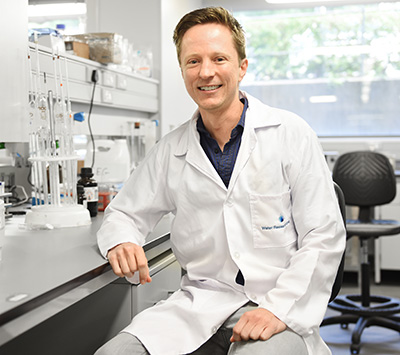 He has won several awards for his research and innovations relating to sustainable sanitation processes and recovering value from "waste" such as urine.
Randall's current projects include turning municipal sludge beds into biopower plants using sediment microbial fuel cells; nature-inspired approaches for producing bio-bricks from urine; and producing fertiliser from waste recovery in novel waterless urinals.
"I specifically chose aspects related to the drought in Cape Town. For example, we use fresh water to flush our toilets. In Hong Kong they use seawater. I asked several questions: What alternative could we use? Why don't we separate waste? Why don't we recover value from urine? And, why don't we develop a business model around that?"
Randall is most looking forward to meeting experts in various fields and 'think-tanking' with other young innovators. But he's also hoping to meet a VVIP: Sophia, Hanson Robotics' "most advanced and celebrated robot", who was recently named the world's first United Nations Innovation Champion by the United States Development Program.
(If you know of other 2018 UNLEASH talents from UCT, please contact newsdesk@uct.ac.za.)
Watch Dr Dyllon Randall's interview on Expresso…
---
This work is licensed under a Creative Commons Attribution-NoDerivatives 4.0 International License.
Please view the republishing articles page for more information.
---