The Fall shines at Edinburgh Fringe
15 August 2017 | Story Kate-Lyn Moore. Photo Fahiem Stellenboom.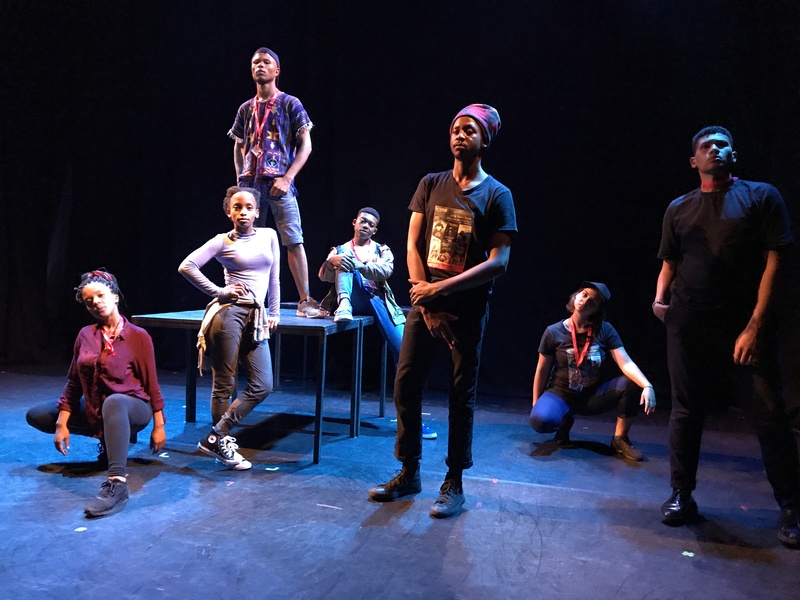 ---
The riotously successful show The Fall was awarded the Scotsman's Fringe First Award at the 2017 Edinburgh Festival Fringe on Friday, 11 August. The weekly prize celebrates the best new writing on the Fringe.
The show has since also been awarded The Stage 2017 Edinburgh Festival Fringe Award for outstanding performances.
While presenting the Fringe First Award, Joyce McMillan, the Scotsman's chief theatre critic, said, "What makes this show completely exceptional – not just its energy, not just the live footage that we see of this very recent, and indeed, continuing revolution in South African higher education, and not just the fantastic musical and movement content, which is just completely mind-blowing, beautiful – but also the density and the seriousness of the political arguments which these young people are being forced to address at such an early age."
---