Three UCT researchers were honoured at the South African Medical Research Council (SAMRC) Scientific Merit Awards 2016 in Cape Town last night. The awards, which are in their fourth year, aim to honour scientists whose work has had a monumental impact on health science in South Africa.

Platinum Medal – Bongani Mayosi
Professor Bongani Mayosi (Faculty of Health Sciences) received the highest honour with a Platinum Medal for 'a lifetime of exemplary scientific achievement, with seminal contributions that have impacted health, especially for people living in developing countries'.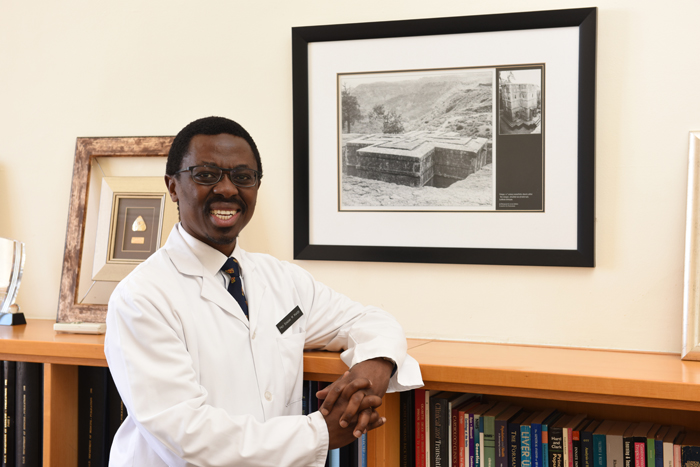 Mayosi is professor of medicine and dean of the Faculty of Health Sciences. He qualified in medicine from the University of KwaZulu-Natal in Durban, trained in internal medicine and cardiology in Cape Town, and was the Nuffield Oxford Medical Fellow in cardiovascular medicine at the University of Oxford from 1998 to 2001.
His research interests include genetics of cardiovascular traits, treatment of tuberculous pericarditis, and prevention of rheumatic fever.
Mayosi is the chairman of the South African National Health Research Committee, president of the College of Physicians of South Africa, president of the Pan-African Society of Cardiology (PASCAR), chairman of the Rheumatic Fever Council of the World Heart Federation, and associate editor for Africa of Circulation.
In November 2009, President Jacob Zuma bestowed upon him South Africa's highest honour, the Order of Mapungubwe in Silver, for excellent contributions to medical science.
Read more: Bongani Mayosi: Healing hearts, making history
Gold Medal – Kelly Chibale
Professor Kelly Chibale, (Faculty of Science) was awarded a Gold Medal, which is conferred on researchers for major scientific breakthroughs.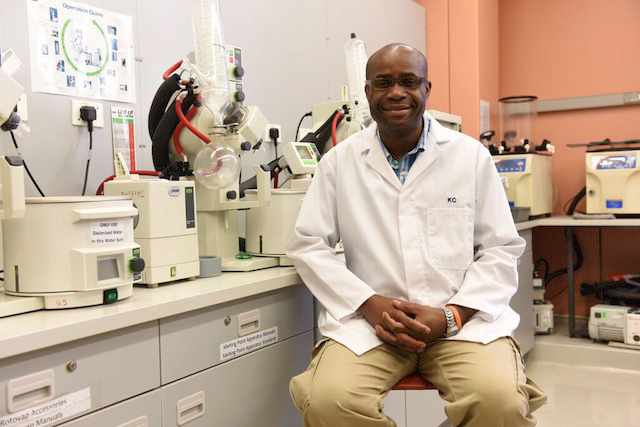 Chibale is a full professor of organic chemistry. He is a full member of the UCT Institute of Infectious Disease and Molecular Medicine (IDM), a Tier 1 Department of Science and Technology/National Research Foundation South Africa Research Chair Initiative in Drug Discovery, founding director of the Medical Research Council (MRC) Drug Discovery and Development Research Unit at UCT and the founder and director of the UCT Drug Discovery and Development Centre (H3D).
Kelly obtained his PhD in synthetic organic chemistry from the University of Cambridge in the UK (1989-1992). This was followed by postdoctoral stints at the University of Liverpool in the UK (1992-94) and at the Scripps Research Institute in the USA (1994-96). He was a Sandler sabbatical fellow at the University of California San Francisco (2002), a US Fulbright senior research scholar at the University of Pennsylvania School Of Medicine (2008) and a visiting professor at Pfizer in the UK (2008).
Read more: Kelly Chibale: chemistry his calling in life
Silver Medal – Mohlopheni Jackson Marakalala
Dr Mohlopheni Jackson Marakalala (Faculty of Health Sciences), was awarded a Silver Medal, which is conferred on recent post-doctoral researchers who have made a major scientific contribution.
Marakalala obtained his PhD in chemical pathology at UCT in 2008, receiving the Bronte Stewart most meritorious PhD award. He completed his postdoctoral training in the IDM, receiving the Sydney Brenner prestigious fellowship that is awarded to an outstanding young scientist in SA. He recently completed another four-year postdoctoral fellowship in infectious diseases at Harvard School of Public Health, USA, where he was also a member of the Dean's Advisory Committee on diversity and inclusion.
Marakalala is a 2015/2016 Next Einstein fellow, and was honoured as a young scientist at the 2015 World Economic Forum in China. His research is aimed at developing better therapies against TB, and his work has been published in a number of leading journals, including Nature Medicine, PNAS, Plos Pathogens, and Cell Host Microbes. He is currently a senior lecturer at UCT and a visiting scientist at Harvard University.
He envisions building research capacity on the continent by training PhD scientists from underrepresented communities and promoting scientific collaborations among African universities.
Read more: Rising stars choose to work in Africa
Compiled by Birgit Ottermann. Images by Michael Hammond.
---
This work is licensed under a Creative Commons Attribution-NoDerivatives 4.0 International License.
Please view the republishing articles page for more information.
---