In celebration of 20 years of internationalisation at UCT, we invited alumni from UCT's International Academic Programmes Office (IAPO) to share what their time at UCT meant to them and what impact it has had on their careers.
Since opening its doors 20 years ago, IAPO has hosted thousands of students and academics from Africa and elsewhere in the world. IAPO has also forged dozens of international partnerships with universities and institutions abroad.
IAPO facilitates and manages a large number of inter-institutional agreements, some of which enable the mobility of UCT students and staff to partner campuses abroad, and some of which provide opportunities for international students to study here. This exposure stimulates their research and studies and enriches their views on the world.
In light of its impact at UCT, "It is hard to believe that IAPO opened its doors just 20 years ago," remarks IAPO director, Professor Evance Kalula.
---
USHEPiA
In 1996, IAPO welcomed the first fellows under the Universities Science, Humanities, Law and Engineering Partnerships in Africa (USHEPiA). The programme promotes collaboration among established African researchers and builds institutional and human capacity in African universities.
Zimbabwean geologist Dr Nellie Mutemeri, who was part of the first cohort of USHEPiA fellows in 1996/1997, says, "My professional journey over the years was anchored by the PhD that I gained with the support of USHEPiA."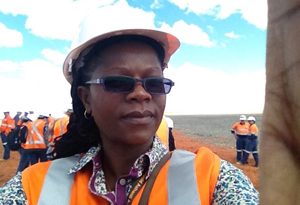 Dr Nellie Mutemeri
"I think the greatest gifts from USHEPiA were the appreciation for lifelong learning, the importance of self-improvement and the love of academia. Even in the times that I was part of the corporate world, I still maintained my links with academia."
---
Semester Study Abroad Programme
UCT runs a successful semester study abroad (SSA) programme. First launched in 1998, the SSA programme is designed for international students who wish to spend one or two semesters at UCT. The students generally take undergraduate courses for the purpose of transferring credit, on completion, to their home institution.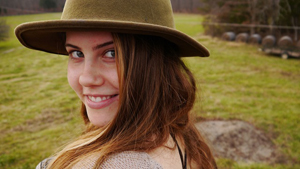 Brigid Bartels
Brigid Bartels, a semester abroad student from Richmond, Virginia, says, "I am so happy that I took the opportunity in 2014 to work as a third-year sculpture major at Michaelis School of Fine Art, one of the best art schools in the world."
"My eyes were opened to new perspectives. I was constantly inspired and motivated by my peers at Hiddingh Hall. Walking away from this experience, I had a plethora of new found friendships, skills, and passions which continue to this day."
---
Study exchange programmes for UCT students
IAPO also facilitates a number of student exchange opportunities for UCT students at academic institutions abroad. These academic exchanges provide a unique opportunity for personal and professional growth, enriching not only the lives of the participants but the entire UCT community, which will share in the learning. Returning exchange participants serve as a valuable resource in an increasingly internationalised campus.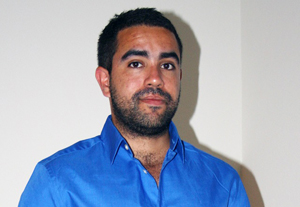 Ryan Nefdt
Capetonian Ryan Nefdt received the Sidgwick-Miller scholarship in 2009 to spend a year as a research scholar and complete his master's at the University of Michigan.
"This was to be my first time out of South Africa. The University of Michigan and the city of Ann Arbor blew me away. The scholarship also included residence at an amazing scholarship house run by the Telluride Association on campus and the house was comprised of some of the top graduates and undergraduates across disciplines."
Nefdt is currently in the final stages of his PhD in philosophy at the University of St Andrews in Scotland.
"My plan is to return to South Africa with the training and experience I have in order to break many of the disciplinary boundaries down at UCT and hopefully be part of the philosophy department, which encouraged me to travel and pursue my studies further in the first place. This journey all started with an email to IAPO in 2008. I am eternally grateful to IAPO and UCT."
Read more reflections by IAPO alumni
Story Birgit Ottermann. Photos supplied.
---
This work is licensed under a Creative Commons Attribution-NoDerivatives 4.0 International License.
Please view the republishing articles page for more information.
---