UCT is South Africa's oldest university. Established in 1829, it has maintained a proud tradition of academic excellence, which today sees it ranked among the world's leading teaching and research institutes.
Renowned for its striking location at the foot of Table Mountain's Devil's Peak, UCT is a microcosm of the city in its title.
It is home to a vibrant, cosmopolitan community of over 26 000 students and 5 000 staff members from over 100 countries in Africa and abroad.
The University has six faculties: Commerce, Law, Humanities, Engineering & the Built Environment; Health Sciences and Science. All six faculties are supported by UCT's Centre for Higher Education Development, which addresses students' teaching and learning needs.
Besides teaching and research, UCT also offers more than 40 sports clubs and over 100 societies.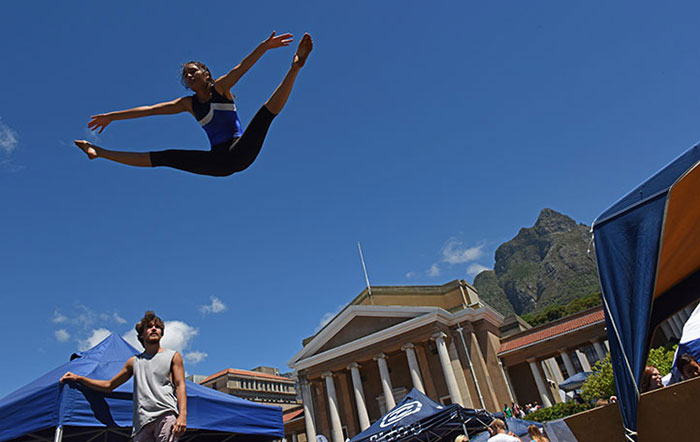 Research-led institution
UCT boasts the most top-rated researchers of all South African universities.
It currently is home to 35 A-rated researchers. A National Research Foundation (NRF) A-rating is given to researchers who are unequivocally recognised by their peers as leading international scholars in their field for the high quality and impact of their recent research outputs.
UCT also has six P-rated researchers. P-ratings are awarded by the National Research Foundation to promising young scholars, usually under the age of 35, who have demonstrated exceptional potential to become future leaders in their fields.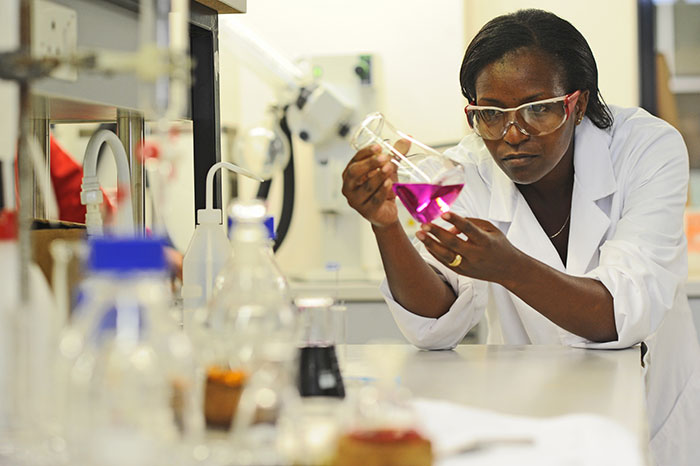 Five Nobel laureates
UCT counts five Nobel laureates among former students and staff:
Max Theiler was awarded the 1951 Nobel Prize in Medicine for developing a vaccine against yellow fever.


Ralphe Bunche received the Nobel Peace Prize for his work trying to resolve Arab-Israeli conflict in the 1940s.


Sir Aaron Klug was awarded the 1982 Nobel Prize in Chemistry for his development of crystallographic electron microscopy – which helps us peer into the arrangement of atoms.


Allan McLeod Cormack received the 1979 Nobel Prize in Medicine – together with Godfrey Hounsfield – for his work on X-ray computed tomography (the CT scanner).


Emeritus Professor JM Coetzee was awarded the 2003 Nobel Prize for literature.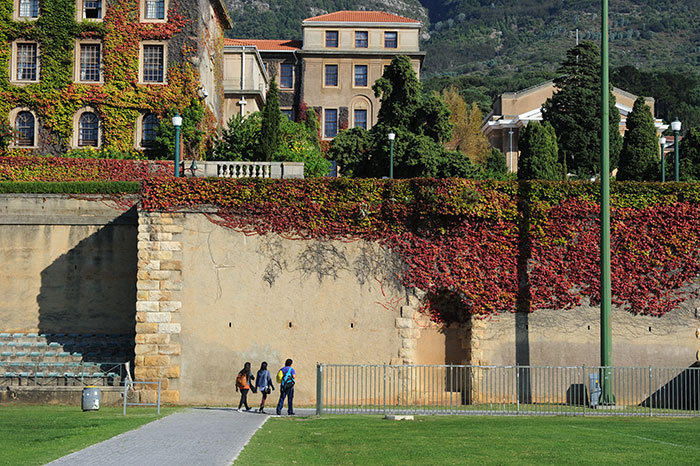 Great minds from UCT
The activist: Anti-apartheid and civil rights leader Zainunnissa (Cissie) Gool was the first black woman to graduate from UCT with an MA, in 1932. The daughter of Dr Abdullah Abdurahman – leader of the African People's Organisation, and the first black councillor of the City of Cape Town – Cissy was mentored by none other than Olive Schreiner and Mahatma Gandhi.
The Afronaut: Mark Shuttleworth graduated with a Bachelor of Business Science from UCT in 1995 – the same year he founded Thawte, an online certificate authority, from his parents' garage. Four years later he sold the company to Verisign for a cool R3.5 billion. As a student, he was involved in the installation of the first residential internet connections at the university, in Smuts Hall. He was also awarded an honorary Doctor of Philosophy degree in 2002 – the same year he became the first African in space.
The entrepreneur: Sizwe Nzima – a graduate of the Raymond Ackerman Academy at UCT's Graduate School of Business – was one of Forbes Magazine's 30 under 30 in 2013, for his Khayelitsha-based business, Iyeza Express. Sizwe delivers life-saving medicine to residents who are too busy, sick or elderly to queue themselves – all by bicycle. He cites waiting in line to collect chronic medication for his own grandparents as an early inspiration. He's 23 years old.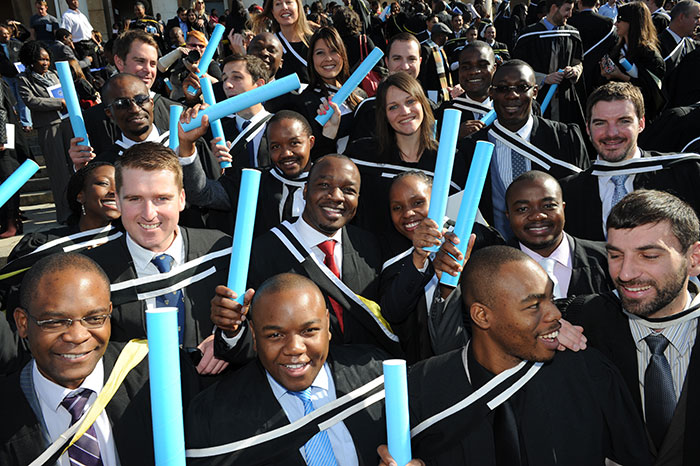 5 things you probably didn't know about UCT
UCT was the first university in Africa with its own public transport system – the Jammie Shuttle. It was also the first university in South Africa to have a dedicated policy on HIV/AIDS, as well as on sexual and racial harassment.
Six of South Africa's eight black female actuaries studied at UCT, as did the first black woman in South Africa to be placed in the top 10 of the Part II Qualifying Examination for Chartered Accountants, Neo Dongwana – who is also Chris Hani's daughter.
The same man who designed the triangle stamp for the Cape of Good Hope, Charles Davidson Bell, also designed UCT's badge, as well as the three anchors of the Old Mutual logo – in all likelihood making these the oldest academic arms and corporate logo in South Africa.
Student answers aren't the only things written into UCT exam books. Manuscript drafts of JM Coetzee's Booker Prize-winning novel Life & Times of Michael K are written on the same foolscap pages, bound together between pieces of cardboard and held together with part of a wire hanger.
Rudyard Kipling didn't just live in The Woolsack (now a residence on middle campus). He also raised a lion cub there by the name of Sullivan – and wrote about it in a Just So Stories-type tale, 'My personal experience with a lion'. He also wrote a number of Just So Stories there, including 'The butterfly that stamped' and 'The cat that walked by himself'.
To learn more about UCT, take a look at our photo galleries, view our YouTube videos or visit the About UCT section.
Return to UCT hosts Absa Cape Epic Prologue hub
---
This work is licensed under a Creative Commons Attribution-NoDerivatives 4.0 International License.
Please view the republishing articles page for more information.
---