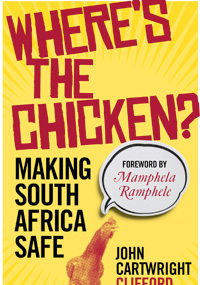 The authors of Where's the Chicken? Making South Africa Safe, UCT's Dr John Cartwright and Prof Clifford Shearing, use the peaceable and practical solution to a dispute about chickens between neighbours as a modern-day parable to show that ordinary South Africans have the answers to creating a safer South Africa. They explain that such episodes demonstrate that the most viable solutions to societal ills are often inexpensive and don't consume resources.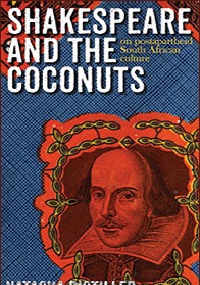 The term 'coconut' is one of several edible designations used to categorise someone who, due to his or her behaviour or identifications, is considered 'black' on the outside and 'white' on the inside. Beginning with Solomon Plaatje, UCT'S Assoc Prof Natasha Distiller in her book Shakespeare and the coconuts looks at the development of an elite group educated in English who able to use Shakespeare to formulate South African works and South African identities.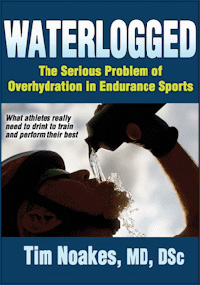 In Waterlogged, Tim Noakes, Discovery Health Professor of Exercise and Sports Medicine at UCT, sets the record straight, exposing the myths surrounding dehydration and presenting up-to-date hydration guidelines for endurance sport and prolonged training activities. He takes the reader inside the science of athlete hydration for a fascinating look at the human body's need for water and how it uses the liquids it ingests.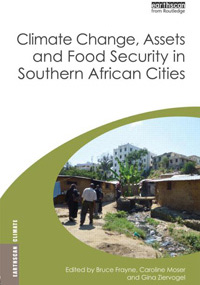 Edited by UCT's Dr Gina Ziervogel with Bruce Frayne and Caroline Moser, Climate Change, Assets and Food Security in Southern African Cities comprises 10 chapters that focus on southern African cities, including Cape Town, and explore how climate change impacts asset accumulation and food security for the urban poor.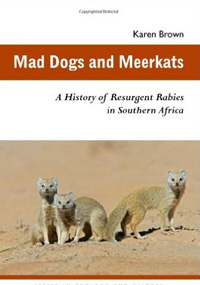 Mad Dogs and Meerkats: A history of resurgent rabies in South Africaby Karen Brown is the first study of rabies in Africa, tracing its history in South Africa and neighbouring countries from 1800 to the present. It also shows how environmental and economic changes brought about by European colonialism and global trade have had long-term effects.*
*Published by UCT Press
---
This work is licensed under a Creative Commons Attribution-NoDerivatives 4.0 International License.
Please view the republishing articles page for more information.
---