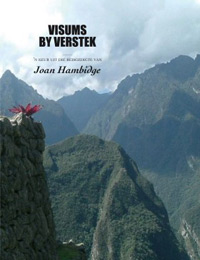 Visums by Verstek: 'n Keur uit die reisgedigte is an evocative collection of poetry by UCT's Prof Joan Hambidge, in which the poet's richly varied travel impressions are assimilated and brought to bear on her interpretation of that Greater Journey called Life. The already multi-award-winning Hambidge recently won an ATKV-Woordveertjie for this collection of poems. In addition, she was also shortlisted for the Sol Plaatje European Union Poetry Award 2012.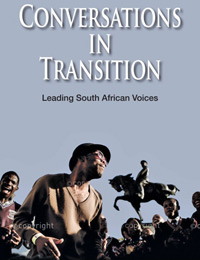 Conversations in Transition: Leading South African voices, by Assoc Prof Mills Soko of UCT's Graduate School of Business and Charles Villa-Vicencio, is a collection of interviews with a cross-section of South Africans, whose journeys in life have taken them in different directions. They are influential people located in different layers of South African life; most of whom, hearteningly, acknowledge the need to understand the mental and emotional spaces of other South Africans.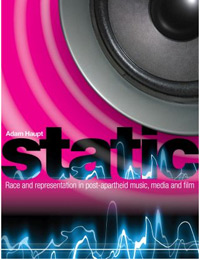 Static: Race and Representation in Post-apartheid Music, Media and Film, by Assoc Prof Adam Haupt, critically examines music, cinema, social media and the politics of change after apartheid. It provides key insights into recent media phenomena, such as Die Antwoord, the 2010 Soccer World Cup, Bok van Blerk, Tsotsi, Kuli Roberts' Sunday World column on 'coloureds', Umshini Wami, The Spear, revisionist film Afrikaaps and the University of the Free State's Reitz video scandal.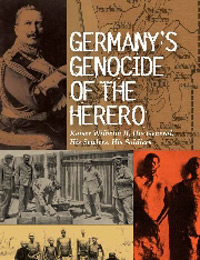 In 1904 the indigenous Herero people of German South West Africa (now Namibia) rebelled against their German occupiers. In the following four years, the German army retaliated, killing between 60,000 and 100,000 Herero. In Germany's Genocide of the Herero: Kaiser Wilhelm II, His General, His Settlers, His Soldiers, author Jeremy Sarkin explores the events within the context of German South West Africa as the only German colony where settlement was actually attempted.*
*Published by UCT Press
---
This work is licensed under a Creative Commons Attribution-NoDerivatives 4.0 International License.
Please view the republishing articles page for more information.
---