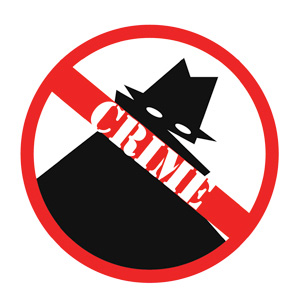 In the wake of the spate of armed robberies targeting students in recent weeks, the South African Police Service (SAPS) have asked the university community to exercise "extreme caution" when approached by suspicious individuals.
On 10 and 12 August, the UCT's Campus Protection Services (CPS), in conjunction with the SAPS and the Groote Schuur Central Improvement District (GCID), distributed flyers to staff and students as well as to members of the public, informing them of the recent incidents and asking them to be more vigilant.
This follows three incidents in one week in early August, in which three students were robbed at gunpoint in Claremont, Rondebosch and Mowbray respectively.
The modus operandi in all three incidents was the same. While the students were walking in broad daylight, they were approached by a vehicle with three occupants, under the pretext of asking for directions. Once they strike up a conversation with the students, they ask them to get into the vehicle, physically take them to the place in question.
En route, these student are held up and robbed of their laptops and cell phones and are forced to withdraw cash from their bank accounts. The suspects then drop off the victims before fleeing. The vehicles used have been a small black car and a white Mercedes Benz.
"We urge students to be on the lookout for these vehicles, and to immediately report any suspicious behaviour to the police and campus security," read a police statement.
Police have appealed to students not to approach the suspects if they are spotted, as they are armed and dangerous. Instead, they should report their sightings to campus security or their nearest police station.
Students have been asked to be extremely vigilant when walking alone. They should also avoid openly displaying possessions such as laptops and cellular phones.
CPS's Bernard Soules said they had distributed 1 600 leaflets and posters in the residences, and notices had been placed on UCT notice boards and in GSCID security horse boxes. The campaign will be ongoing.
Meanwhile, the CPS and police are continuing with their crime prevention exercises, in the Rondebosch area and on campus, including intermittent roadblocks on campus. Students and staff s are encouraged to be patient and to allow for a few minutes of extra travelling time in case of temporary delays during road blocks.
If you have any queries, please contact CPS on 021 650 2222/3.
---
This work is licensed under a Creative Commons Attribution-NoDerivatives 4.0 International License.
Please view the republishing articles page for more information.
---