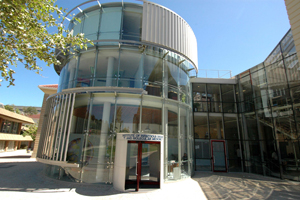 UCT's Institute of Infectious Disease and Molecular Medicine (IIDMM) has, through its network of scholars and researchers, in quick time forged itself a serious reputation.
But it is work and goal-setting that calls for regular reviewing. So recently the IIDMM's international scientific advisory committee (ISAC) gathered in Cape Town to do exactly that.
The ISAC, which meets every two to three years, is made up of 12 respected scientists from South Africa, the US, Europe, India and South America, and counsels the IIDMM's management board on scientific and strategic matters. In addition, the committee keeps the IIDMM abreast on various topics pertinent to its work, including trends in the international research landscape and funding opportunities.
Professor Valerie Mizrahi, director of the IIDMM, says the two-day meeting was a "fantastic" opportunity for the institute to showcase its work to these "influential academic leaders".
The gathering included in-depth discussions with staff and students. In closing, the committee members reported back on their findings to the IIDMM's management board and all members.
"When you run an institute of this kind, seeking advice and opinion of leading academics is important," said Mizrahi of the meeting.
---
This work is licensed under a Creative Commons Attribution-NoDerivatives 4.0 International License.
Please view the republishing articles page for more information.
---