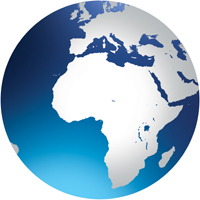 The Department of Health in the UK is increasing its funding to the National Institute for Health Research's network of biomedical research centres and units by around 30%. The British government is billing this as the largest-ever funding programme for translational research in medicine.
Starting in September 2011, all students from outside the European Union studying in Sweden will pay tuition fees. Tuition will remain free for local and EU students, but others will be charged fees that may average around £11 950 a year.
Humanities academics in the UK are in danger of being reduced to "intellectual lap dancers" due to funding cuts which endanger democratic freedom. So said Prof Richard Drayton of King's College London, at a conference in Cambridge in the UK.
An academic who was found guilty of sexual harassment by University College Cork in the UK after showing a female colleague a research paper on oral sex among fruit bats has had the sanctions against him reduced following a court ruling. Dylan Evans, a lecturer in behavioural science, will be monitored for one year (reduced from two years) and undergo equality training.
The London School of Economics in the UK is investigating allegations of plagiarism in the doctoral thesis of Saif al-Islam Gaddafi, son of the embattled Libyan leader, Muammar Gaddafi.
Universities in affected areas of New Zealand were closed in the aftermath of the huge earthquake that destroyed large parts of Christchurch. Thousands of students were hit by the closures, with the earthquake striking on the second day of lectures for the first semester of 2011 at the University of Cantebury.
The Rwandan government is considering a proposal to place all public universities under single management. Director of the country's Higher Education Council, Prof Geoffrey Rugege, said that the move will help reduce expenses.
Seventy-four Nigerian ex-militants were flown to Malaysia for degree programmes in different fields as part of the ongoing amnesty programme. They are the first set of ex-militants to go abroad to study for higher degrees. Others, currently in Ghana and South Africa, are undergoing vocational training in oil- and gas-related fields.
State-supported colleges and universities in Pennsylvania in the US are set to take some of the biggest hits in a 2011-12 budget proposed by the state's new Republican governor, Tom Corbett.
The University of Norte Dame in the US has banned the use of hydraulic lifts to film football practices. This move is in response to the death of a student who was killed in 2010 when a lift he was using toppled in strong winds.
---
This work is licensed under a Creative Commons Attribution-NoDerivatives 4.0 International License.
Please view the republishing articles page for more information.
---