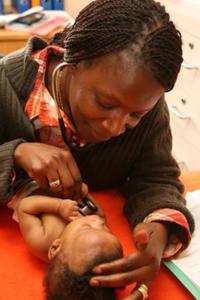 Closer look: A new SATVI study, funded by the Gates Foundation, will look at why some people develop TB when infected, but others not.
UCT's South African Tuberculosis Vaccine Initiative (SATVI) is once again the recipient of major tuberculosis (TB) research funding.
SATVI's co-director, Professor Willem Hanekom(pictured below), was awarded a $5.3-million (R36-million) research grant by the Bill & Melinda Gates Foundation, specifically to learn why some persons exposed to the tuberculosis germ - Mycobacterium tuberculosis - develop TB, while others do not.
Worldwide nine million people develop TB annually, and 1.7 million die. Only 10% of people who are infected with the TB germ develop lung disease.
If successful, the research project can make a significant contribution to the fight against TB.
"Our first aim is to learn what to measure in blood to indicate that an exposed person will develop TB disease," says Hanekom. "This will allow targeted intervention with antibiotics.
"The knowledge gained from our research should also guide development of new vaccines, to prevent TB altogether."
This three-year project will bring together some of the world's best scientists from Seattle, Stanford and San Diego in the US, and the Netherlands. The study will be led by Hanekom from UCT's Faculty of Health Sciences.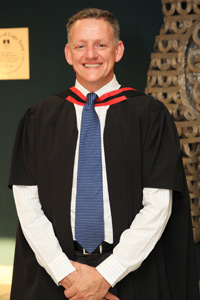 The research team will analyse stored blood samples already collected from 6 363 adolescents. Nearly 50% of these adolescents were found to be infected with the TB germ at enrollment.
Some developed TB during two years of follow-up, but most remained healthy.
Stored blood will now be retrieved to look for differences in immune responses between those that developed TB and those who remained healthy. The researchers will use cutting edge technology for their search for these "correlates of risk of TB disease".
---
This work is licensed under a Creative Commons Attribution-NoDerivatives 4.0 International License.
Please view the republishing articles page for more information.
---