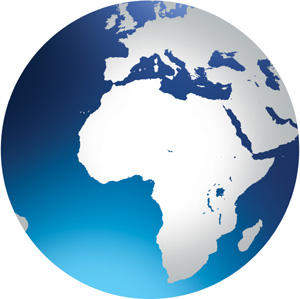 University of the Free State vice-chancellor Jonathan Jansen has vowed that the Reitz Four will make a public apology. "I think it would have been ideal if there was remorse, and ideal if there was an apology," said Jansen at a recent meeting of the Cape Town Press Club. "You will see a process that I think will transform this country enormously."
At a recent protest march, the African National Congress and its alliance partners demanded the disbanding of the University of the Free State's council, saying that only seven of the 30 council members were black. The protesters also accused the UFS of ignoring affirmative action principles.
Students at Uganda's Makerere University have gone on strike action after the university's administration announced that they will not be sending students to an upcoming inter-university games event because of financial constraints. The students stormed the Senate Building and library, carrying placards that described the university's sport as "doomed and dead".
Students at the University Of Port Harcourt in Nigeria have called on the government to relocate the ex-military camp located at Aluu near Port Harcourt, the Rivers State capital. This followed another violent protest staged by the ex-militants, numbering about 4 000.
One student was killed - allegedly by police - in a three-day protest that turned violent at Enugu State University of Science and Technology in Nigeria. Some 27 students have reportedly been arrested.
The recession may be over, but state-financed colleges and Universities in the US will feel its ill effects for the next two or three years, according to Michael Strauss, chief economist at Commonfund, an asset-management company serving about 1 300 college and university endowments.
Thanks in large part to the detective work of an Austrian University Student, a 90-year-old former SS officer now living in Duisberg, Germany, has been indicted by German prosecutors for his alleged role in the 1945 massacre of a group of Jewish slave workers in an Austrian village. The University of Vienna Student, Andreas Forster, had been conducting research on the massacre and tracked down the suspect simply by using current telephone records.
Berlanty Azzam, the 21-year-old Palestinian student summarily deported from Bethlehem University to her family home in Gaza by the Israeli army, was finally given a military hearing to plead her case to stay two more months in Bethlehem in order to finish her degree, a hearing that she should have been afforded three weeks earlier.
Sources: IOL Online, AllAfrica.com, Chronicle of Higher Education
---
This work is licensed under a Creative Commons Attribution-NoDerivatives 4.0 International License.
Please view the republishing articles page for more information.
---