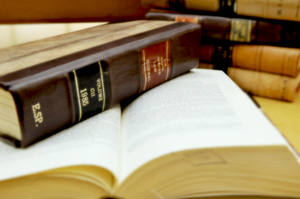 The Research Office has launched an innovative, university-wide programme to promote research capacity, as part of a Carnegie-funded project to further institutional transformation.
Under the banner Programme for Enhancement of Research Capacity (PERC), the broad aim is to stimulate research that will produce new knowledge that is pertinent to the university's position in South Africa, the continent, and the world.
The three-year pilot project will build on the work of the Emerging Researchers Programme. Importantly, it will also promote locally-grown knowledge paradigms that will ultimately shift scholarship from Eurocentric to African models, while recognising that African experiences are multiple in different parts of the continent and the Diaspora.
As such, the project is linked to three of Vice-Chancellor Dr Max Price's seven strategic objectives, namely transformation, research and Afropolitanism.
"Tied as we are to the theoretical and cultural voice of the north, many of our researchers doubt the value of what they do," said deputy vice-chancellor for research, Professor Danie Visser.
"This is a colonial and an apartheid complex. There is probably no greater block to the production of appropriate, cutting-edge research on the continent than this self-induced censorship."
First call for grants
The Research Office has launched a first call for PERC grants related to the programme's knowledge project.
Two donor-funded grants of R150 000 each will be made twice this year.
Applicants will need to demonstrate that their research contributes to the knowledge project (meta-project), within their fields, as described above.
Collaborative projects and diversity of backgrounds within the group's participants will be advantageous, as will cross-disciplinary research that capitalises on UCT's location in Africa.
Successful applicants are expected to produce an edited book, or a special journal issue, or at least five articles in accredited journals.
They should also show how postgraduate students or postdoctoral fellows are involved in their research project.
Applicants are expected to present at least two workshops in the Research Office, open to participants across campus.
They may also apply for a wide range of support, including travel and conference fares, research assistance, editorial input, workshop organisation, and invitations to distinguished visitors. This support does not include materials or equipment.
Applications should be accompanied by as much supporting evidence as possible.
Other PERC initiatives
PERC offers a number of initiatives encouraging researchers to contribute to Africa-based knowledge. Included are:
support for the formation of collaborative groups of scholars from diverse backgrounds;
support for groups working across discipline boundaries;
workshops to help researchers find their writing voices; and
assistance with National Research Foundation ratings, particularly the self-assessment exercise.
Drawing on the mentorship of senior academics, PERC has already run workshops and seminars on the self-assessment exercise, the cross-disciplinary research aspect, the nature of rigour in qualitative research methodology, research management and organisation, and the creative relationship between qualitative and quantitative research, and a residential writing retreat to encourage researchers to publish papers, chapters and conference presentations not yet completed.
PERC will also run a full-day workshop on the nature of working at this 'meta level' of knowledge production. This will be held on 2 June from 09h00 to 16h00 at the Research Office.
Closing date
The closing date for grant applications is 29 June. Prior to application, queries may be directed to Professor Brenda Cooper.
Cooper will run a seminar for potential applicants in the Research Office on 1 June, from 12h30 to 14h30.
---
This work is licensed under a Creative Commons Attribution-NoDerivatives 4.0 International License.
Please view the republishing articles page for more information.
---