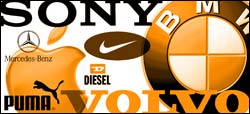 A UCT Unilever Institute of Strategic Marketing study that focused on the new economic spending force, also known as the Emerging Black Market, found that this group has high levels of confidence about itself and its future, and is spending with aplomb.
Between 1998 and 2004, black households in the upper-income bracket (R154 000 and above) grew by 368%. It's not surprising then that conspicuous consumption and being seen to have "made it" are important to this market.
According to the study, black middle-class consumers typically spend more heavily on conspicuous items such as property, motor vehicles, clothing and shoes, at the expense of items such as insurance, investment products and groceries.
When dealing with affordability, the study introduced the concept of rocketing, where customers spend heavily on what they believe is good quality and go bargain hunting for anything else that serves a functional purpose.
A good example of this is where the consumer who has bought a top-of-the-range luxury car will buy the cheapest insurance brand possible.
Interviewees expressed how important brands, such as a car, play a big emotional role in their life. For them, these brands are about lifestyle - an outward expression of what they have recently achieved and having access to things they were previously denied.
The motor vehicle industry appears to be benefiting from this mindset. In 2000, black motor-vehicle ownership was at 7% compared to 85% for whites. Currently, black consumers constitute 15-20% of the total new-car market. The used-car market is even higher at 40%.
The black luxury-car market has also grown dramatically from 5% in 1996 to 25-30% as cars have become status symbols of empowered and powerful black South Africans.
Clothing retailers have also seen volume growths of between 15% and 25% during 2004, with the growth particularly high among those stores catering for the lower end of the market. Christmas 2004 performance was at a five-year high, with consumers spending R30-billion.
With all this spending, there is, however, very little saving going on.
The study pointed out that there is not a strong saving culture in South Africa due to the fact that for many people life has been about survival and a focus on the now, rather than on the future.
The institute says that as a country South Africa needs to sell savings and create a greater orientation to saving rather than spending. This also requires a greater deal of optimism about the future, which can occur when levels of disposable income rise.
---
This work is licensed under a Creative Commons Attribution-NoDerivatives 4.0 International License.
Please view the republishing articles page for more information.
---