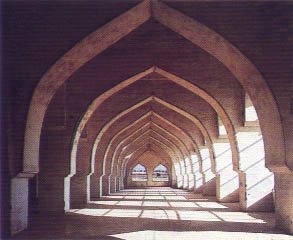 A new age: the new look Alexandria Library will open on April 23, coinciding with World Book Day and Copyright Day.
WITH THE much-anticipated opening of the Library of Alexandria (Bibliotheca Alexandrina), in Egypt on World Book and Copyright Day on April 23, Cape Town got a taste of the project when one of the principal authors behind the revival of the ancient library, Professor Mostafa el Abbadi, held a series of lectures at the Baxter Theatre Centre.
El Abbadi, who hails from the University of Alexandria, was a guest of The Egyptian Society of South Africa (TESSA), who organised the two-day lecture programme to serve as a local run-up to the historic event. The eminent Egyptologist was joined by lecturers from UCT, the University of Stellenbosch and the University of the Western Cape and covered a range of topics celebrating the city of Alexandria and other facets of Egyptian culture and history. El Abbadi also spoke on the new Alexandria Library, which opens this week as a commemoration to its famed predecessor that was destroyed more than 1 600 years ago. The library took more than a decade of planning and building, and is scheduled to be launched with much pomp and ceremony and a host of international dignitaries.
Bibliotheca Alexandrina will cover an area of 40 000 m2, will have 13 floors and 3 500 seats, and will hold 4–8 million volumes. In addition, it will house 50 000 maps, 100 000 manuscripts, 200 000 audio disks and tapes, and 50 000 DVDs and videos.
A team of young Norwegian architects won the bid to build the Bibliotheca Alexandrina. Norway is organising the opening ceremonies.
---
This work is licensed under a Creative Commons Attribution-NoDerivatives 4.0 International License.
Please view the republishing articles page for more information.
---