UCT Day. 6 October 2023. The University of Cape Town's (UCT) lush Green Mile is humming ahead of the inaugural, university-wide carnival. Giant inflatables are ballooning, stalls are going up and food kiosks are rumbling in. It's a day for connection among staff, students and alumni. But best of all, it's in aid of four vital student support initiatives: food security, fees, sexual and gender-based violence (SGBV), and wellness.
Events start at noon with live music and interviews by UCT Radio, which kicks off with a warm-up session. And even though the weather has turned up as a trio of ugly sisters (call them Wind, Cloud and Frozen), it's a festival (Bubble Soccer rules), a leveller (here's looking at you, UCT executive jockeys and three-legged racers), a day of wheeling cartwheels (thank you, young ones), of blue blazers on proud shoulders (yay, the Ikey Tigers, 2023 World University Rugby Invitational Tournament champions who got down to tug of war with the Students' Representative Council (SRC)), 5 km walkers, pompoms and choreography (yes, for the UCT Cheerleaders), painted faces and tutu-clad way-finders (high fives, BMW-sponsored UCT Amazing Racers).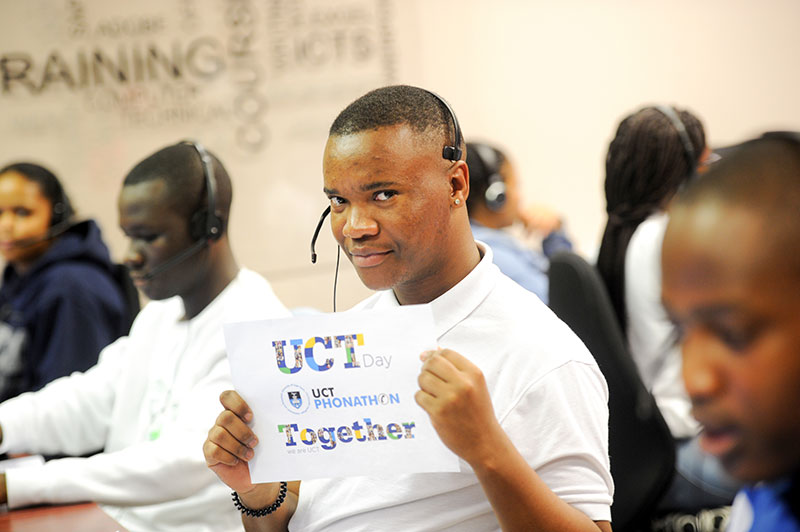 And to add to the gees (spirit), there are stalls, one laying out branded UCT merchandise; others information about various student care initiatives. In one area, a 360-photo video booth is being set up, which proves hugely popular. For the gentle amblers, there are UCT Libraries tours and UCT Campus Sustainability guided walking tour to look forward to. And the neighbouring Sports Centre plays host to high-paced five-a-side soccer and wheelchair rugby.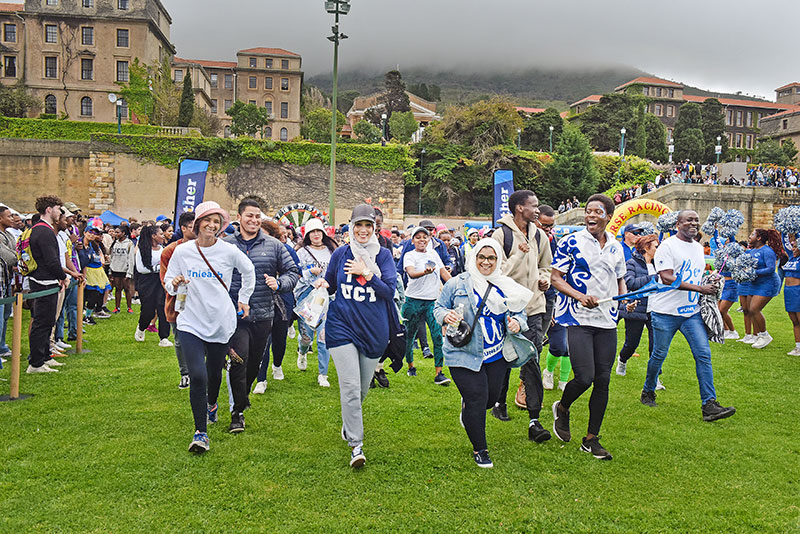 Birthday month
The timing is perfect: October is UCT's birthday month, and the event coincides with school holidays. The children and grandchildren have come out to play; families, picnicking on blankets, reclining in the pop-up lounge areas and lolling on beanbags.
Alumni chapters abroad are also celebrating UCT Day. The Canadian Alumni and Friends host an end-of-summer picnic. At the London base, alumni drop in for pukka rooibos tea and rusks or a breakfast bite. The chapter in Australia hosts an inaugural UCT Women's Lunch.
In the background, event organisers, UCT's Development and Alumni Department (DAD), run an eight-hour phonathon, calling on alumni and friends to pledge their support, helping the university to deliver on its Vision 2030 and its pillars of excellence, transformation and sustainability.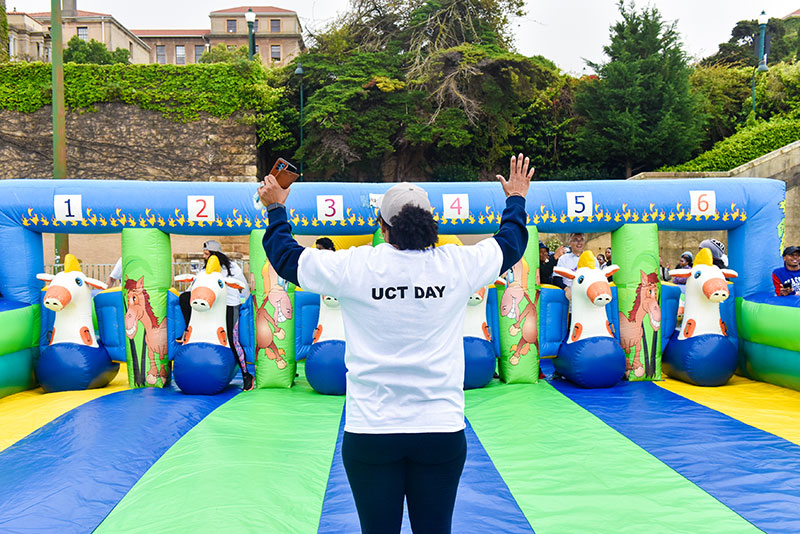 DAD has worked flat out to pull everything together, a team effort starting with the Leadership Lekgotla with other key UCT departments coordinating a range of logistics. These include Properties & Services, the University of the Future project, UCT Sport, including the Athletics Society and UCT parasport, the Students' Representative Council (SRC), various student societies, including the Film Society and UCT Radio, UCT Libraries, ICTS, UCT TV, the Film Society, the Athletics Society, the Commercial Development Unit, the Sustainable Campus Initiative, the Communication and marketing Department (CMD), and the faculties.
Celebrating UCT's essence
In a communiqué to the UCT community ahead of the event, Vice-Chancellor interim Emeritus Professor Day Reddy describes the spirit of UCT Day.
"UCT Day is for everyone … more than a celebration, it's a commitment to support our own."
"It is all about celebrating the essence of who we are, and the spirit of excellence and innovation that pervades our various activities. UCT Day is for everyone … more than a celebration, it's a commitment to support our own. Please help us raise as much funding as we can for our students, and challenge others in your network to do the same."
The sentiment is echoed by DAD.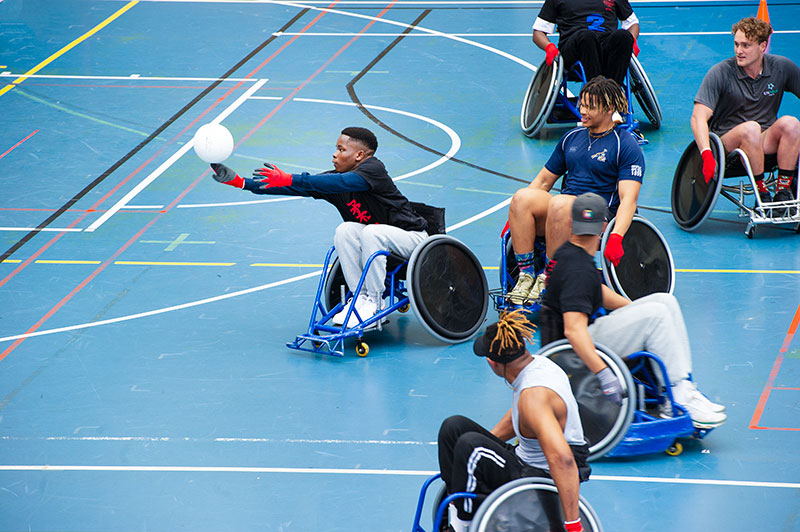 ---
This work is licensed under a Creative Commons Attribution-NoDerivatives 4.0 International License.
Please view the republishing articles page for more information.
---