Rising unemployment, staggering crime left unchecked and impuissant leadership will all combine to render the country a mafia state if things do not change dramatically … This is the warning from author and journalist Jacques Pauw.
"South Africa is once again on the brink of the abyss, and unless something dramatic happens in the next year or two, we will be a mafia state."
This is Pauw's distressing prediction, made after observing the many ills that have befallen the country under the leadership of Cyril Ramaphosa, who became the president of the ANC at the party's 2017 elective conference, and president of South Africa in February 2018.
Pauw, speaking at the University of Cape Town's (UCT) Summer School on 28 January, was unequivocal: "He [Ramaphosa] has simply been an enormous disappointment."
Energy crisis
Pauw was presenting a lecture titled, "On the brink of the abyss", following the release of his latest book, Our Poisoned Land, last year.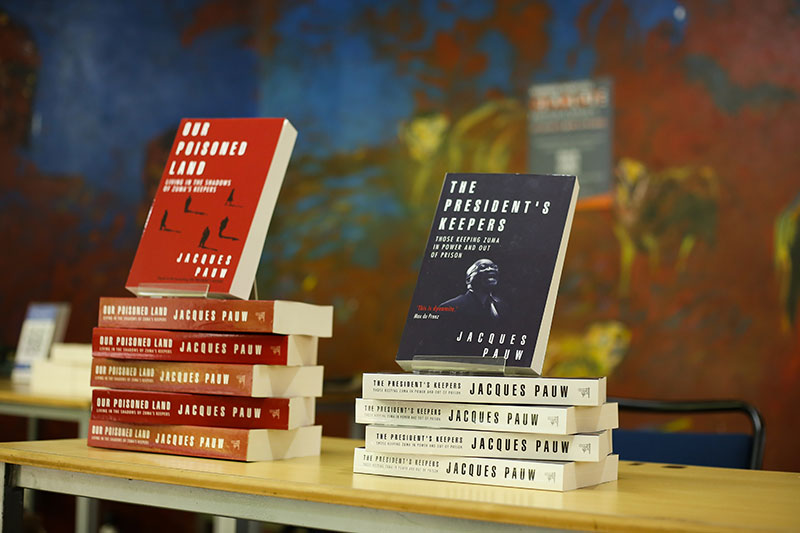 "Let's talk about energy," Pauw said.
"There's another energy crisis, and that's the one that concerns the president of the Republic of South Africa. He has been president since February 2018 and has shown a complete lack of energy. He struggles to make decisions. He believes in these long, drawn-out processes that get you nowhere.
"I was relieved when Ramaphosa became president of the ANC in December 2017 – and rightfully so. He was known as being very astute and a strategic thinker, and so we had high hopes."
After becoming president in 2018, Ramaphosa strengthened various agencies: He appointed several heads of law enforcement agencies (Hawks, NPA) within a year of taking office.
"He promised to fix Eskom. And we believed him. And looking back now, who would have thought we would have the loadshedding that we do today."
Critical issues
The country deals with intractable levels of crime, unemployment and Eskom's rolling blackouts, to name just a few critical issues. All of these will culminate in the country sliding into a mafia state, which Pauw defines as "a state system where the government is in cahoots with organised crime and police have lost the capacity to curb the scourge".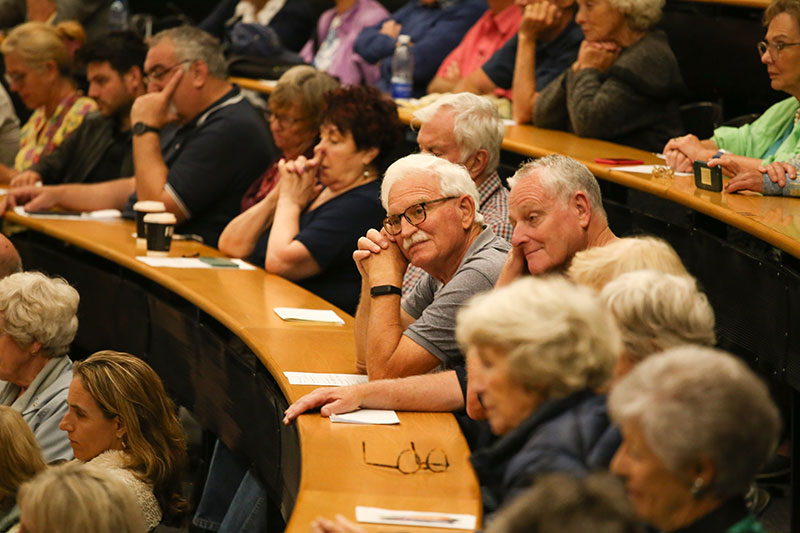 Delivering the second-quarter crime statistics in November 2022, police minister, Bheki Cele, said: "In the three months of reporting, a double-digit percentage increase was recorded for murder, attempted murder and assault GBH [with intent to cause grievous bodily harm] against women."
The country's unemployment rate was at 33.9% in the second quarter of 2022.
The ANC first, then citizens
According to Pauw, Ramaphosa has failed as a president because he puts the unity of the ANC ahead of the welfare of citizens.
"He will do anything to maintain the unity in the ANC."
Pauw continued: "By the time we started to recover from COVID-19, it was clear Ramaphosa had failed in each and every promise he had made."
Although the pandemic had dealt a heavy blow to some of Ramaphosa's plans, Pauw noted, crime and unemployment were already at alarming levels before 2020.
"In 2018, people often asked me, have we become a mafia state? And I always said former president Jacob Zuma brought us to the brink of being a mafia state, but Ramaphosa pulled us back by his law enforcement clean-up – or so I had thought.
"I don't say that anymore."
State-owned enterprises such as Transnet, Pauw lamented, have been rendered docile; and Eskom is hamstrung by all manner of organised crime groupings – from coal to diesel and transport mafias.
"I am convinced Ramaphosa and the ANC cannot save this country from becoming a mafia state. The ANC is simply too corrupt to make a difference."
---
This work is licensed under a Creative Commons Attribution-NoDerivatives 4.0 International License.
Please view the republishing articles page for more information.
---