University of Cape Town (UCT) final-year students in the Faculty of Engineering & the Built Environment have done it again, taking top spots in both the engineering and the property and construction management streams at the prestigious Growthpoint Green Building Council South Africa (GBCSA) Greenovate Awards on 24 November.
Seven other universities competed this year: the University of the Witwatersrand, University of Pretoria, University of Free State, University of Johannesburg, North-West University, Stellenbosch University, and Nelson Mandela University.
A joint initiative by Growthpoint Properties and the GBCSA, the competition challenges students to create innovative green solutions to environmental issues facing the property industry.
The competition is open to final-year property studies, quantity surveying, construction management and engineering students who submit their thesis projects.
Mushrooms to social sustainability investment
Engineering stream winner Anna Reid (civil engineering) took honours for her project, "Growing sustainable mushroom insulation panels". Reid's work is supervised by Associate Professor Dyllon Randall and PhD candidate Emma Horn, who recently won second place in the international Falling Walls Lab competition.
Second place in the engineering stream went to Msawenkosi Mkhize for his project, " Internet of Things: Technology in monitoring greywater quality for non-portable water uses". Mkhize is supervised by Dr John Okedi and Manfred Braune, UCT's director of environmental sustainability.
First place in the property and construction management stream went to Mbali Mahlangeni and Toneka Pasiwe for their project, "An Investigation into the South African private sector investing in social infrastructure as a vehicle to attain environmental, social and governance (ESG) goals". Their supervisor is Dr Frank Ametefe.
UCT's young innovators
The results show that innovative thinking runs deep in UCT's young researchers. The 2022 results also continue an impressive winning run for UCT since the competition was inaugurated in 2015. The engineering stream was introduced in 2017.
UCT's construction economics management students have won six out of eight Greenovate awards since 2015, while Civil Engineering students have won first place in four of the five years.
The UCT engineering stream students have also done very well, with a number of winners since the inception of the engineering category in 2017, most of which Associate Professor Randall has supervised.
Mushroom insulation panels
Reid's innovative project, "Mycelium Biocomposite as a Sustainable Insulation Solution", looks to nature for inspiration and solutions to challenges such as global warming and climate change.
"This root-like network can colonise a natural substrate, binding it to form a biocomposite material."
Mycelium, microscopic, tubular and root-like networks, is the vegetative material that makes up fungi. Some mycelium produce fruit in the form of mushrooms.
The magic happens when this root-like network colonises a natural substrate, binding it to form a biocomposite material, which could be used for a multitude of applications, one being building insulation, explained Reid.
She used the combination of Pleurotus ostreatus fungi and local hardwood sawdust waste to create her fungi-substrate biocomposite. The result is nearly as light as Styrofoam.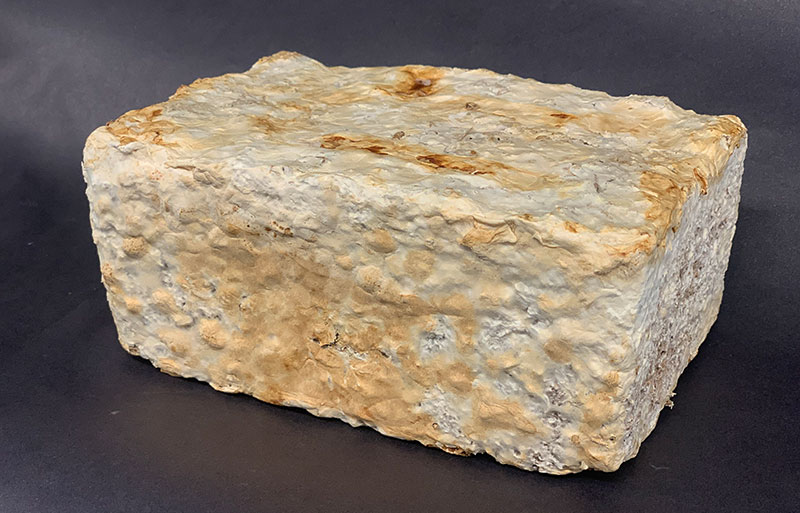 "The primary focus of my research was designing the biocomposite sample fabrication methodology."
The process relies on three primary steps.
"First, the substrate is hydrated and sterilised, it is then inoculated with fungi spawn and left in an incubator to enable full mycelium colonisation before being dried in a convection oven to render the fungi inert and produce the final sample insulation panel."
As it was essential to determine the sample's thermal-resisting abilities, Reid designed a testing apparatus that measured the temperature change through a sample when exposed to a high temperature on one surface.
Using this apparatus, Reid conducted a comparative study between a variety of samples she fabricated and three different commercially sold insulating materials.
The results were better than expected.
The mycelium biocomposite panels were not only commercially competitive, but in some cases outperformed the conventional products for thermal resistance.
"An economic feasibility study found that these samples were 2.5 times cheaper to produce than the market price of some of the commercially sold insulators on the market," said Reid.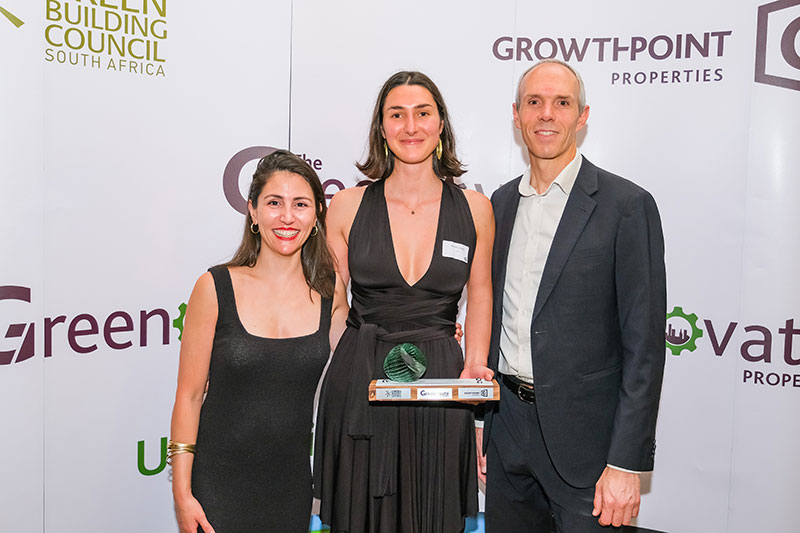 The biocomposite insulation has the potential to replace existing insulators derived from non-renewable resources, require complex, energy-intensive fabrication, are not biodegradable, and are expensive.
"In contrast, a mycelium biocomposite is made with renewable resources, requires no complex procedures to fabricate, has the potential for significant economic profit, and once disposed of, the material is 100% biodegradable."
It's a win-win.
The competition also showed how many young researchers are passionate about working towards a more sustainable future, she said.
"It was a wonderful experience and a special recognition of the importance of the ideas from young engineers."
Social sustainability is key
Property stream winners Mahlangeni and Pasiwe's project assessed private sector investment in social infrastructure for greater sustainability. Their research showed that social sustainability is the most undervalued and overlooked pillar of sustainability. They also point to the failures of corporate social responsibility initiatives in solving the country's social issues. They believe that private sector investment is a better option.
"The research is innovative not in introducing a new way of doing things, but in improving existing thinking."
"By assessing impact investors and players in this investment space, we analysed the underlying factors behind their decision making, their motivations for investing in social infrastructure, the risks associated with the investment, how that risk is mitigated, and finally, financial performance."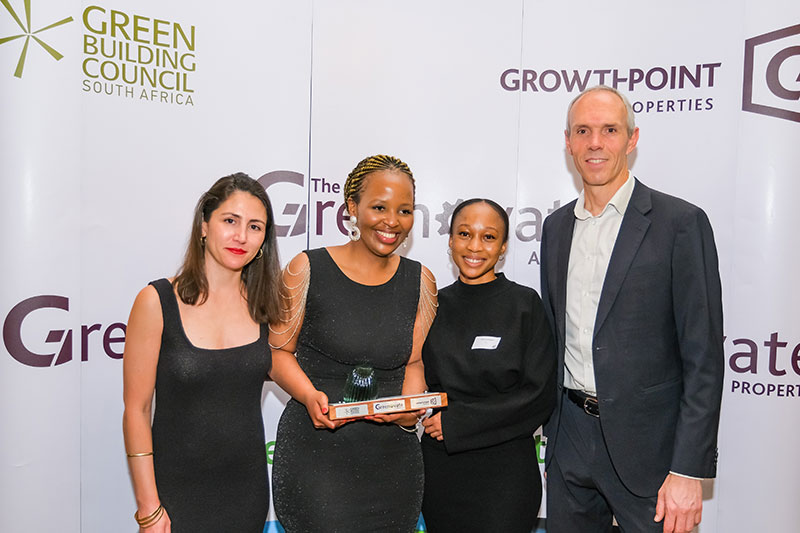 The team's proposed solution was not only economically viable but impactful and sustainable in the long run, encouraging private sector intervention.
"The research is innovative – not in introducing a new way of doing things, but in improving existing thinking," they explained. Their aim is to encourage this conversation in the property industry.
Winning first place is a big achievement and validation of their hard work – and the support of those who contributed to their research.
The Greenovate competition was a welcome opportunity to connect with other young innovators.
"We were so fortunate to meet and speak to people who were equally passionate about the topic."
Tech in greywater treatment
Runner-up in the engineering stream, Msawenkosi Mkhize's research project targeted another critical resource: water.
His project shows how better management of greywater can help to maximise the use of this water source in urban areas.
"South Africa is a semi-arid country; however, as a water-scarce country, we still use clean drinking water to flush toilets, irrigate gardens, mix concrete and many other activities that do not need [clean] water."
Greywater re-use is economically, environmentally and socially sustainable. But it can be toxic to humans if not stored and handled correctly. Mkhize's research looks at using Internet of Things technology, machine learning and cloud computing to automate process of collecting, filtering and managing greywater.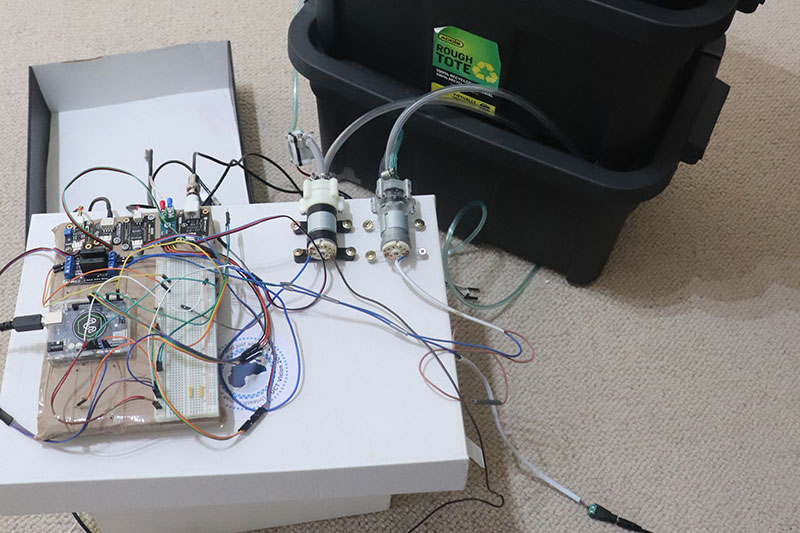 "I was able to design a system that could monitor and manage greywater off-site using a computer, lowering the risks of possible toxic exposure."
The thesis was a challenge, he said.
"As a civil engineering student, learning to code and connect electrical components was not part of the degree and to be recognised by industry experts on a stage like the Greenovate competition was amazing."
The feedback has encouraged him to explore the idea further and look at commercialisation possibilities to solve water problem in rural areas.
"This is the best note to finish my degree!"
Braune's concluding comment praised the students for their accomplishments.
"Greenovate is a very prestigious competition for any student to win a first, second or third place, and is an incredible networking opportunity that provides a wonderful space for the many businesses attending the awards dinner to meet potential future employees. Thank you to Growthpoint and GBCSA for their continued support of this competition and all the students involved."
---
This work is licensed under a Creative Commons Attribution-NoDerivatives 4.0 International License.
Please view the republishing articles page for more information.
---