After a two-year hiatus due to COVID-19 restrictions, Research Contracts and Innovation (RC&I) has once again been able to celebrate innovation at the University of Cape Town (UCT) in-person with the Inventors' Breakfast 2022.
Held at the UCT Graduate School of Business' (UCT GSB) rooftop venue on Monday, 24 October, the theme for this year's event was "Embedding Innovation" and it focused on the ways in which campus has proven to be a fertile testing ground for home-grown research with a real-life impact. Performing the role of UCT's technology transfer office, RC&I has been instrumental in supporting the development of these innovations.
In her opening address, Professor Sue Harrison, the deputy vice-chancellor for Research and Internationalisation, highlighted the importance of conducting research with a demonstrable impact, a need increasingly being driven by funders.
Although measuring impact is somewhat more complex than, for instance, publication rates, metrics are rapidly being developed to meet this need.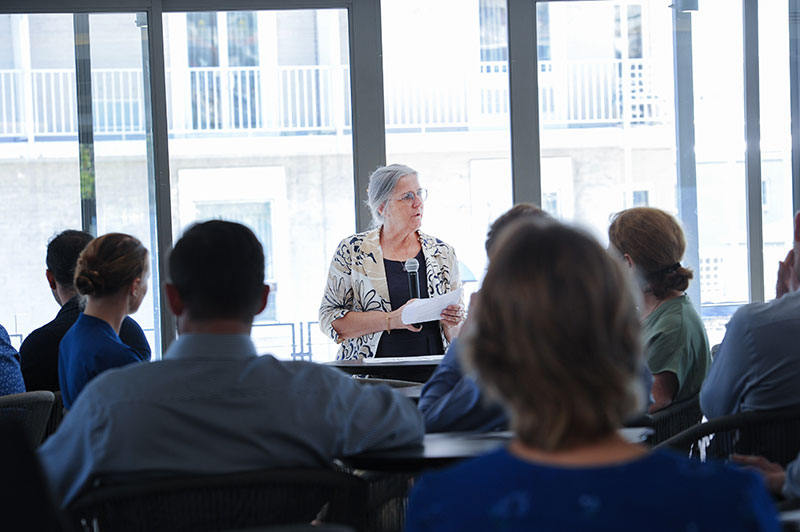 "An interesting comment made at the recent Association of University Technology Managers Summit in Geneva is that 'universities do not create impact'. It is the users of the technology and knowledge that make impact," she said.
"Spin-off companies create jobs, licensees develop new products that build the economy, and they pay taxes which give the taxpayers their 'return' on the investment governments make in research. So, the key question is are we creating users?"
Professor Harrison added that it is rewarding to see UCT gaining international recognition in this regard. A recent comparative analysis conducted by Oxford Innovation revealed that, when normalised by university research income, UCT is performing well, and exceedingly so when it comes to invention disclosures, new patent applications and spin-offs.
Success in numbers
In 2021, RC&I received 34 invention disclosures from UCT researchers and filed 40 new patent applications, 23 of which were granted in different countries. One hundred and one material transfer agreements in which materials were transferred out of UCT were entered into, and six new projects received grants from RC&I's Innovation Builder fund.
Three new companies have also been incorporated and recognised as UCT spin-offs.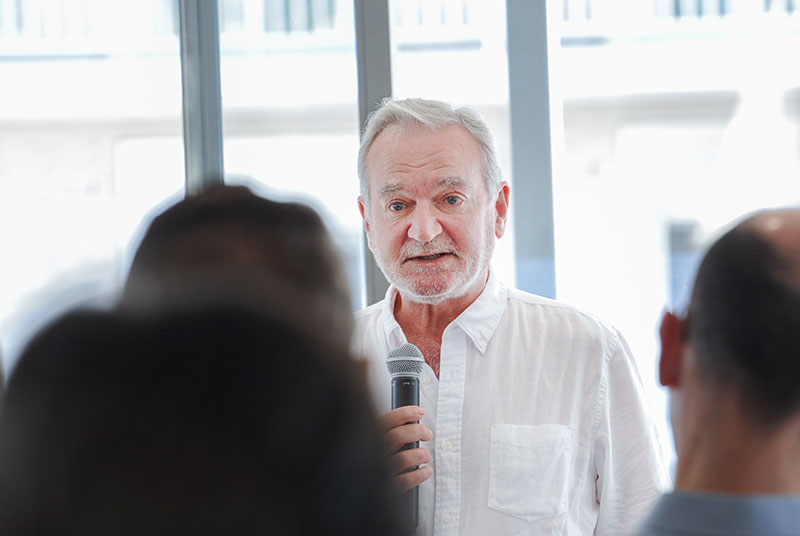 "Their commercialising foci cover a diverse range of IP [intellectual property] from blockchain applied to privacy and management of data in the health and finance sectors (Nautilus Enterprises), forensics equipment (Quovo) to various interventions relating to the health and well-being of abalone, especially in the earliest stages of their mariculture (MariHealth Solutions)," said Piet Barnard, the director of RC&I.
Furthermore, RC&I mediated 10 transactions to the value of R18.6 million between the University Technology Fund, and various UCT spin-off companies and other projects incubated within UCT that will be incorporated in the near future.
The Department of Science & Innovation's National IP Management Office has also been instrumental in supporting capacity building within RC&I with a R10.5 million grant over three years. The project is currently in its second year.
Innovation at UCT publication
The breakfast also served as the launch event for the annual Innovation at UCT publication. In keeping with the "Embedding Innovation" theme, the publication features a number of inventions that have been trialled on campus, as well as a growing trend for incorporating innovation- and IP-focused thinking into coursework.
In her address, Harrison highlighted the ways in which UCT's shuttles have been harnessed to develop an array of noteworthy platforms and devices, as well as companies. These include WhereIsMyTransport, an industry-leading technology company and central source of high-quality mobility and location data for emerging markets; as well as a device for detecting potholes called Amehlo (which means "eyes" in isiXhosa).
"Looking to the future, and picking up on the greening initiative, UCT is currently assessing electric buses and one option may be using fuel cells."
"Looking to the future, and picking up on the greening initiative, UCT is currently assessing electric buses and one option may be using fuel cells," she said.
Pee-cycling is another home-grown innovation that is currently being tested on campus. Led by Associate Professor Dyllon Randall, the pee-cycling team has developed a range of novel methods to recycle and reuse human urine instead of flushing it down the toilet.
Embracing the idea of campus as a living laboratory, Associate Professor Randall said that they've made use of the New Engineering Building to trial the broader pee-cycling concept.
"These ongoing trials entail the collection of urine in fertiliser-producing urinals for the production of different fertilisers, water and bio-bricks in our lab," he said.
Nurturing an awareness of IP
With 'use-inspired research' becoming increasingly important to funders, it's important that universities nurture an awareness of innovation and IP in students early on. At UCT, Dr Sudesh Sivarasu, the director of UCT's Biomedical Engineering Research Centre, has done an excellent job of integrating IP into coursework of the MSc in Biomedical Engineering. Since 2018, between five and seven disclosures have consistently resulted from the course on an annual basis.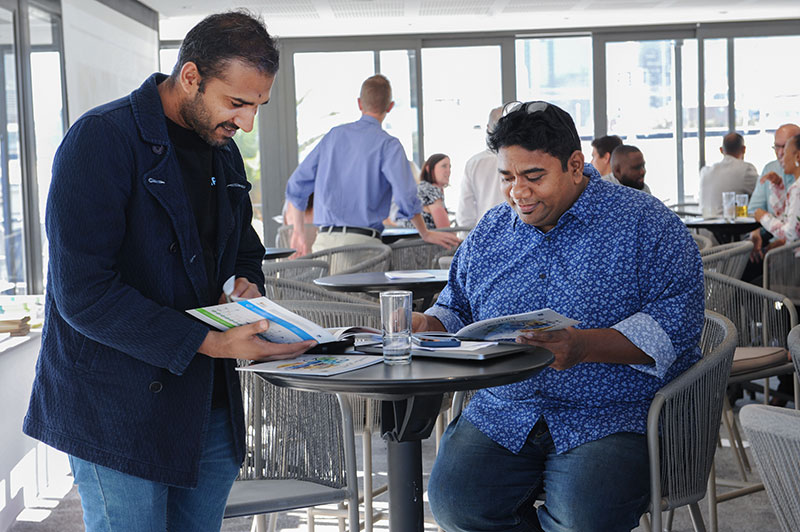 RC&I also launched the Ideas to Impact (i2i) course earlier this year that seeks to inspire students and staff at the outset of their research to consider the ultimate impact and how research outputs could be honed into new products and services. It aims to sensitise academics to IP protection and introduces the idea of entrepreneurship.
Awards and graduation
The breakfast ended on a high note with an awards ceremony where the first cohort of i2i graduates received their certificates. New inventors were also presented with RC&I's iconic "Inventor" coffee mugs, while those who had a South African patent granted in 2021 received their patent certificates.
The Inventors' Breakfast ended with an awards ceremony where the first cohort of i2i graduates received their certificates, and those who had a South African patent granted in 2021 received their patent certificates.
"To be the top global research university in Africa, recognised for its excellence and relevance, UCT researchers must make choices around the kind of research we want to do, where to focus, and how we do that research," said Harrison. "Through its focus on Africa and its positioning in the world, UCT's research will enhance [the] quality of life in South Africa and on the rest of the continent, with expanding impact globally."
---
This work is licensed under a Creative Commons Attribution-NoDerivatives 4.0 International License.
Please view the republishing articles page for more information.
---