Business Insider South Africa has named the most "exciting South African inventions" of the decade, and students, staff and alumni of the University of Cape Town (UCT) feature prominently on the list.
Earlier this month the financial and business online news platform announced a list of South Africa's best innovations of the decade, and four student-led inventions, pioneered by UCT alumni, have been named among the country's finest.
DryBath
Alumnus Ludwick Marishane's novel bath-substituting lotion does the hygienic work of a bath without using water. For people living in rural South Africa, without access to clean, running water, this product is an answered prayer.
DryBath kills germs, moisturises the skin and leaves a sweet scent after it's been applied. And for his novel idea, Marishane has already won a number of local and international accolades, including the Global Students Entrepreneur Award, the Audience Choice Award and the Most Promising Young Entrepreneur Award at the Singapore Management University Lee Kuan Yew Global Business Plan Competition.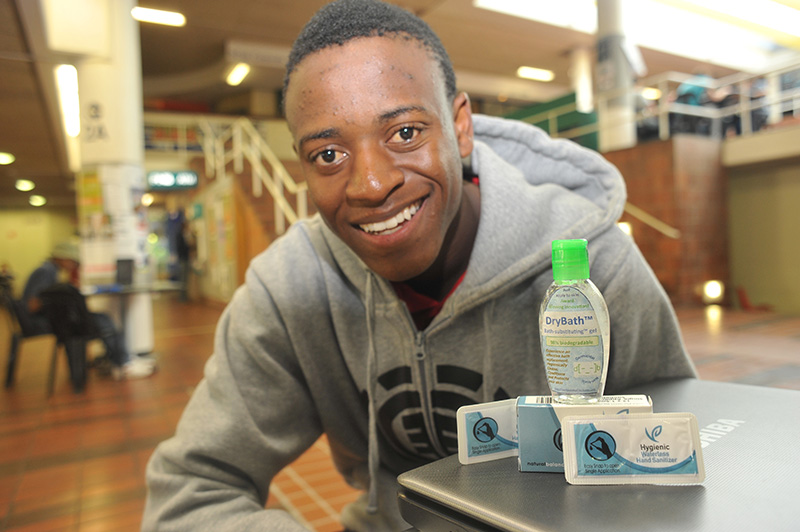 These triumphs fit in well with Marishane's goals, but it's been a long haul for him and DryBath.
After initial approval for the invention, Marishane sought funding from 80 local and international investors – all in vain.
Undeterred, he entered competitions to see if he could fund the business with prize money. More than just winning him cash, the competitions have helped Marishane expand his networks.
His tips for students with a head for business? Read, research, network – and accept failure.
"As long as you're failing, it means you're trying."
ZiBiPen
The ZiBiPen is a reloadable adrenaline auto-injector – a lifesaving piece of technology designed to provide adrenaline during instances of anaphylaxis (an auto-immune condition that develops in people with allergies to certain foods, bee stings, and so on).
When the person is exposed to an allergen, they need to use an auto-injector within 15 minutes. Failure to do so can prove fatal. But the devices currently on the market are prohibitively expensive (the dominant device, EpiPen®, costs US$600).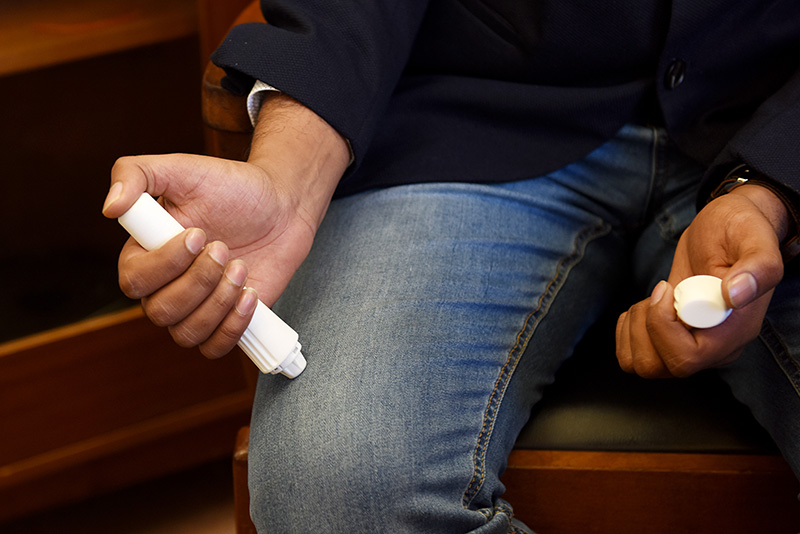 Rather than being designed as a single-use product, the ZiBiPen is reloadable, with vials of adrenaline potentially available for as little as R10.
Pioneered by UCT's Gokul Nair and Giancarlo Beukes, the ZiBiPen has been recognised by the Emerging Medical Innovation Valuation Competition at the Design of Medical Devices Conference where it was runner-up.
"The rest of the companies spend millions of dollars to get where they are. We have spent so little, but we have done so much," commented Nair.
Urine bio-bricks
The world's first bio-brick grown from human urine was unveiled in 2018 by then master's student Suzanne Lambert and placed South Africa at the global forefront for inventions. The bio-bricks were created through a natural process called microbial carbonate precipitation.
Lambert and (then) civil engineering honours student Vukheta Mukhari spent hours in the laboratory testing various bio-brick shapes and compressive strengths to produce an innovative building material.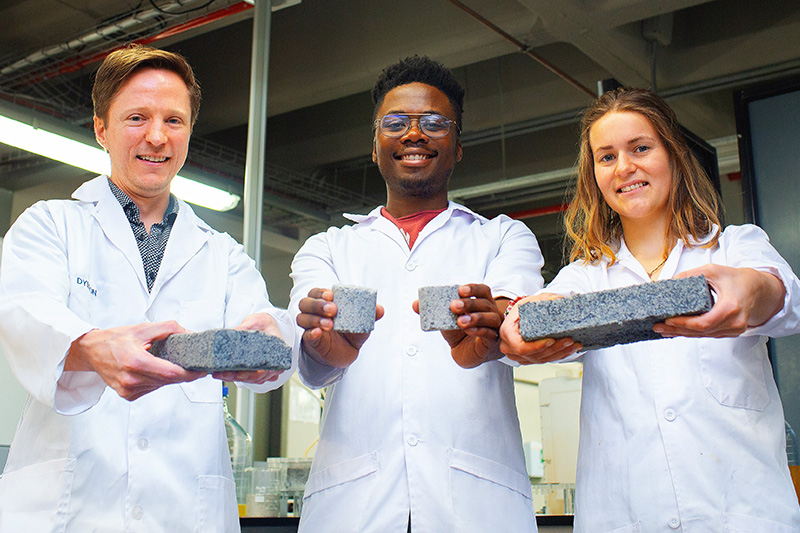 "Inventions and innovation are critical for achieving a more sustainable and equitable future. We urgently need to rethink systems and focus on reusing and recycling 'waste' streams wherever possible," said Lambert's supervisor, Dr Dyllon Randall.
The development is good news for the environment and global warming as bio-bricks are made in moulds at room temperature using minimal energy. Regular bricks on the other hand are kiln-fired at temperatures around 1 400 (degrees Celsius) and produce vast quantities of carbon dioxide.
"I see so much potential for the process's application in the real world. I can't wait for when the world is ready for it," Lambert said.
Square Kilometre Array
The Square Kilometre Array (SKA) project is an international effort to build the world's largest radio telescope (co-located in South Africa and Australia) and involves academics from UCT, the University of the Western Cape and the North-West University. When it's completed it will cover over 1 million square metres and will help scientists seek answers to fundamental questions about the nature and origin of the universe.
Professor Russ Taylor, UCT / University of the Western Cape SKA Chair, explained that astronomers at the time realised they would need a telescope that was at least 100 times bigger than anything that existed at the time; to do that with the technology available at the time would have cost US$100 billion dollars.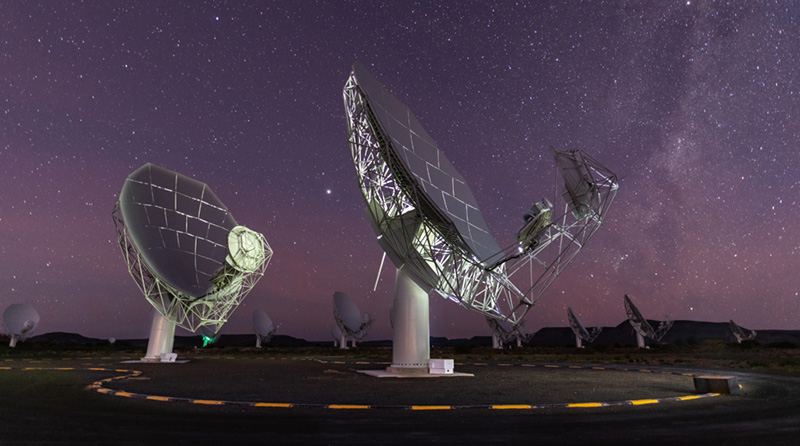 "So we had to figure out how to build new telescopes over very large areas, very cheaply, but still with high performance. We also had to harness the new advances in computing and digital technologies to allow us to make use of that big area to collect images all the way back to the beginning of time."
SKA will eventually use thousands of dishes and up to a million low-frequency antennas that will enable astronomers to monitor the sky in unprecedented detail and survey the entire sky much faster than any system currently in existence.
In South Africa the SKA project is an example of a promising knowledge-based initiative and could be one of the country's foremost drivers of economic growth.
---
This work is licensed under a Creative Commons Attribution-NoDerivatives 4.0 International License.
Please view the republishing articles page for more information.
---