On Saturday, 8 October, high school learners attended three special lectures at the Masiphumelele Library in Cape Town as part of an extended University of Cape Town (UCT) Summer School. These learners are participants in UCT's 100UP programme, a three-year enrichment initiative started by former vice-chancellor Dr Max Price in 2011 to address the low numbers of disadvantaged learners from Western Cape townships entering the university. It is the flagship project of UCT's Schools Improvement Initiative (SII).
Emeritus Professor Anwar Mall delivered the first lecture and gleamed with pride after addressing the Grade 10, 11 and 12 learners.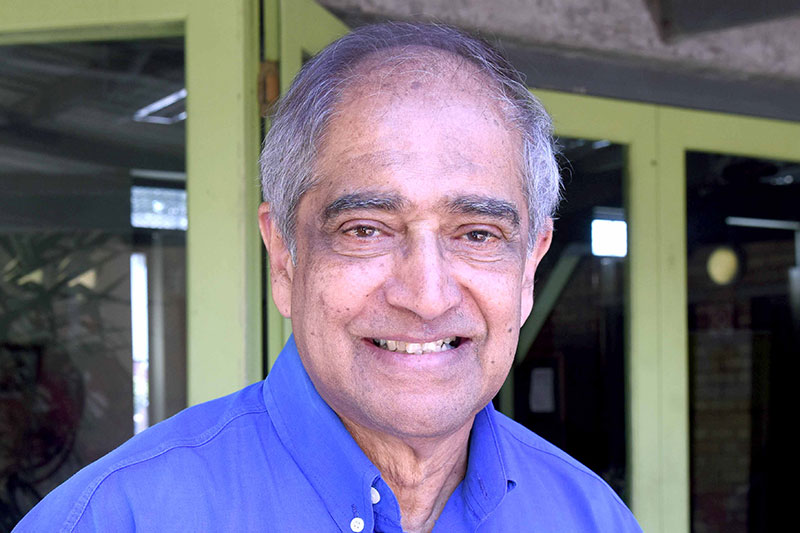 "I used this opportunity to talk to the learners about the gut and about how very tumultuous the process of digesting food and expelling waste is and yet we benefit from a mucus layer that aligns the entire gut, lubricates everything that passes through and protects against disease," said Emeritus Professor Mall, whose research at UCT extolled on the essential value of mucus.
He also gave a motivational talk referencing his own life, and spoke about how as a young person he had to cope with confusion, had anxiety about funding his tertiary education and choosing an undergraduate course for his first degree.
Opportunities aplenty in the field of astronomy
UCT astrophysics master's candidate Moses Mlangeni, spoke about the history and the scientific developments of astronomy as well as the scale of the universe.
"My whole idea for coming here was that I need to inspire the kids to get into astronomy, or at least into science," said Mlangeni.
"With the level of engagement I got from the learners I would say that I did the topic justice. They asked brilliant questions and showed a heightened sense of curiosity."
He concluded his talk by looking at the current state of astronomy in South Africa and opportunities for aspiring astronomers.
Africa, a world player
Dr Jade Gibson from the Department of African Studies and Linguistics gave the closing presentation which challenged learners to think deeply about the history of Africa and how the continent contributed to the global world trade system prior to the impact of colonisation.
"Africa was a world player prior to the colonisation part of history. Africa was very big in relation to the Indian Ocean and the Silk Road. And we really do not think about how much Africa was already in the world prior to any European contact whatsoever," said Dr Gibson.
"A lot of this speaks to understanding the relevance and importance of Africa in the world. Not just now, but in the future where in 30 years' time Africa is going to be pretty big in the world."
Taking Summer School off campus
The purpose of the Saturday Summer School in Masiphumelele was to expose learners to various topics that may become a course of study when they matriculate.
"It has a bit of a career guidance aspect to it; by telling learners of areas of study at UCT such as astronomy, anthropology, palaeontology, history, biochemistry and so forth to instil a sense of curiosity in learners and a love of learning," said Dr Medeé Rall, who is the director of UCT's Centre for Extra-Mural Studies.
"This Saturday Summer School is the first Summer School run in partnership with Peninsula Beverages who is donating R100 000 per annum for three years to support Saturday Summer Schools for the 100UP learners in particular, but also other groups such as IkamvaYouth."
IkamvaYouth, a non-profit organisation that runs an after-school tutorial programme for high school learners at the library.
Another non-profit organisation called MasiCorp, with the support of Peninsula Beverages and other donors, built Masiphumelele Library in 2003.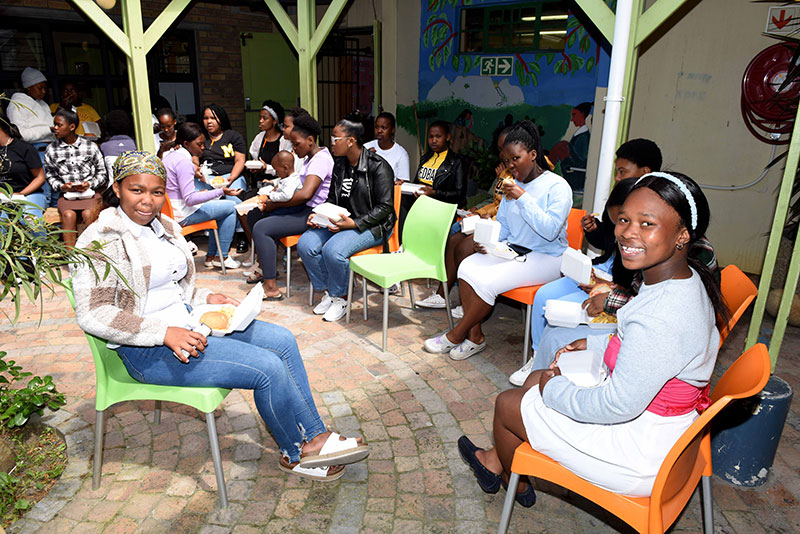 IkamvaYouth's Masiphumelele branch co-ordinator, Lungile Simakade, was pleased with the level of engagement the learners displayed.
"I grew up in the township so I also know not knowing and lacking information on certain topics. The fact that the learners asked well-thought-out questions on content that most township learners would not be exposed to was amazing to me – from astronomy to the digestive system," said an excited Simakade, expressing his wish to see the programme happening at least twice a year.
The learners were equally as excited. Aviwe Zini (17) from Simonstown High School said: "It has been a wonderful day and I really enjoyed the experience and knowledge on the importance of mucus in the human body."
Thimna Khulu (16) from Masiphumelele High School said: "It was good to hear Professor Anwar Mall share how he was not the brightest learner at school and how a book on Marie Curie changed his life. I really enjoyed the day and learnt a lot about Africa and how much bigger the universe is than we think it is."
---
This work is licensed under a Creative Commons Attribution-NoDerivatives 4.0 International License.
Please view the republishing articles page for more information.
---