UCT Libraries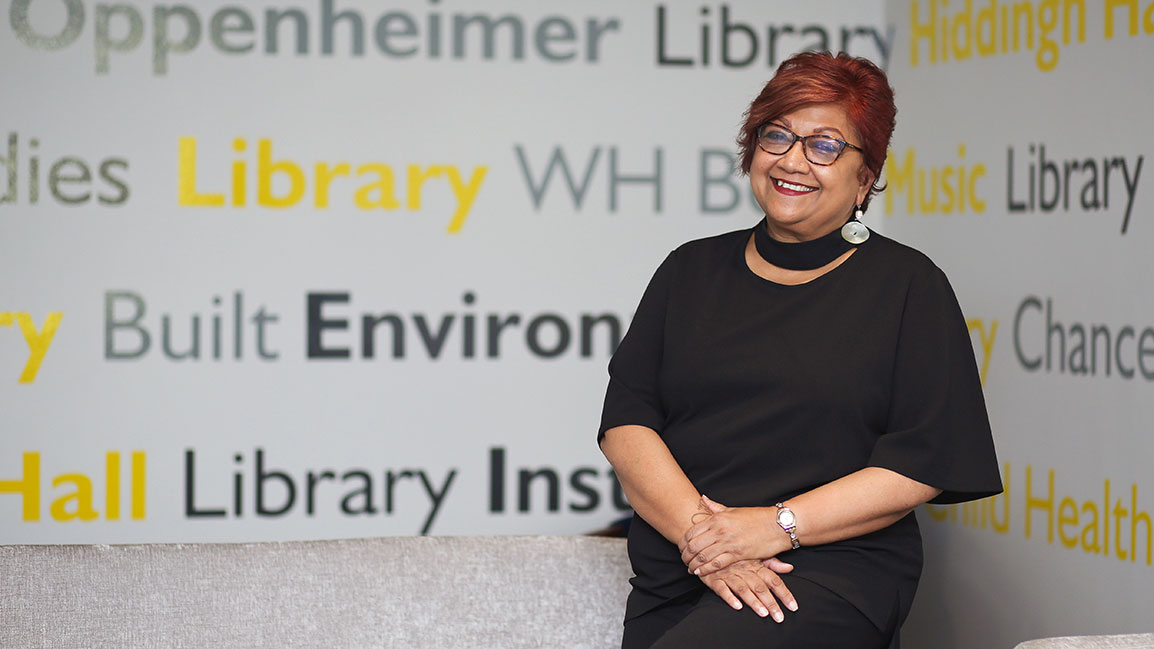 Over the years, several disruptive drivers have affected academic libraries. These include: new technologies; the high cost of information resources and dwindling budgets; changing user profiles, learning needs and learning styles; the demand for alignment to institutional imperatives; the need to demonstrate value to the academic project; and new roles and competencies for staff.
2020 presented numerous challenges because of the global COVID-19 pandemic. But through strategic thinking and planning, UCTL has become adept at embracing disruption and working towards constructive change. The compilation of a two-year report (2019/20) allowed us to reflect on the ability of UCTL, a complex entity itself, to migrate from functioning as a mainstream contact-based academic library in 2019 to embracing being a virtual library service in 2020.
This report presents a snapshot of the various facets of UCTL as a:
facilitator of acquisitions and access to information and knowledge resources
partner in teaching, learning and research
leader and advocate of open science, especially open access, open publishing and open data
custodian of special collections and a collaborator in digital preservation
desired space and place for the UCT community.
In her book Leadership in Turbulent Times, Dorothy Goodwin proposes that during times of crisis and turbulence, leadership is presented with significant opportunities:
Be resilient, seek to overcome adversity, and move on
UCTL was able to demonstrate its resilience and agility when it migrated from a traditional physical-contact service to a comprehensive virtual library service, navigating its way through various lockdown conditions. This ability is underpinned by a recognition that we function in a highly sophisticated, connected and integrated environment.
Be ambitious; know when to change direction and chart a new future
Through open conversations and creative, innovative processes aimed at inculcating big-picture thinking, UCTL embraced the need for a 10-year spatial and design plan, the importance of the transformation learning journey and an understanding of a changing world of work. We started a self-review, aimed at rewriting the UCTL narrative and charting a new, strategic way of working, in line with Vision 2030.
Read the context and elicit the best ideas from difficult situations
The national lockdown prompted UCTL staff to review existing ways of working and adopt new ones. They were called on to:
consolidate services, structures and projects
deliver electronic information to users through clear messaging via various platforms
advocate the full suite of research data services
source, develop and manage print and electronic collections in support of institutional academic endeavours
facilitate lockdown access to otherwise restricted additional resources.
This enabled staff to demonstrate their value in maintaining UCTL's relevance under difficult conditions.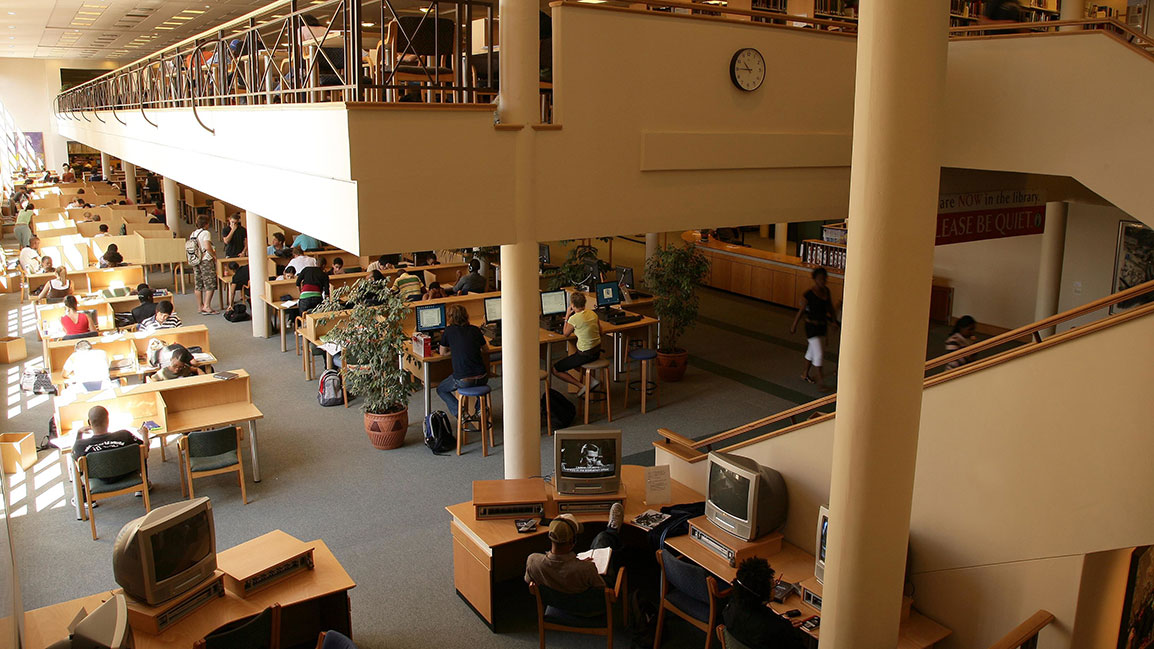 Recognise that leaders can arise from different realities
The integrated nature of the academic library, the power of the team and the diffusion of leadership across UCTL came into stark focus during 2020. This was evidenced by the full technical and user implementation, under lockdown conditions, of Leganto, a management tool for course reading lists. As an advocate of the "one organisation, many leaders" principle, UCTL and its staff have demonstrated their willingness to take the lead, explore, improve and create new services. These include:
research landscape analysis
the advanced use of bibliometrics to enhance the ad hominem and National Research Foundation (NRF) academic ratings processes
open monograph publishing, including works such as Bongani Mayosi: Bibliography and the textbook Constitutional Law for Students
the successful collaborative open-access symposium held by UCT and the Scholarly Publishing Academic Resources Coalition (SPARC)
assuming leadership mantles in national and international professional bodies.
Understand strengths and weaknesses, and how to get the best
As a learning organisation UCTL recognises the importance of investing in its staff for mutual benefit. It affords staff members every opportunity to grow as individuals and to develop professionally by supporting the achievement of primary to postgraduate qualifications, and an active continuing professional development (CPD) focus in alignment with the UCT development dialogue process and the requirements of the Library and Information Association of South Africa (LIASA) for registration as a professional librarian. This includes conference attendance and presentations; hosting and attendance at workshops, seminars and professional meetings; and acceptance of leadership roles in local and international bodies.
During the lockdown, every effort was made, in collaboration with Independent Counselling and Advisory Services (ICAS), to address the emotional and mental well-being of staff through monthly group and individual interventions as required. An investment in staff, premised on equal and fair opportunities, will enable UCTL to strengthen the learning aspect of its organisational culture. I am pleased to state that UCTL has effectively used this time to retreat, reflect, rebuild and re-emerge even stronger for the future.
Universities, by their very nature, are places of innovation and thought leadership, and this innovative thinking should not be limited to academics.
To achieve the fourth goal of UCT's Vision 2030, "an organisational ethos that supports new ways of thinking, being and doing", UCTL is working to foster a culture that actively promotes innovation and creativity. This is evidenced by the thought leadership roles UCTL staff have played in the development of an array of new policies and innovations implemented across the institution.
Examples of these are:
the open-access policy
the Research Data Management (RDM) Policy
digital preservation strategy
the Declaration on Research Assessment (DORA).
National and global footprint as an academic library
UCTL is also proud of its presence and leadership roles in a wide variety of national and international fora. The active participation of UCTL librarians in areas beyond the scope of the university has enabled UCTL to stay up to date with global trends.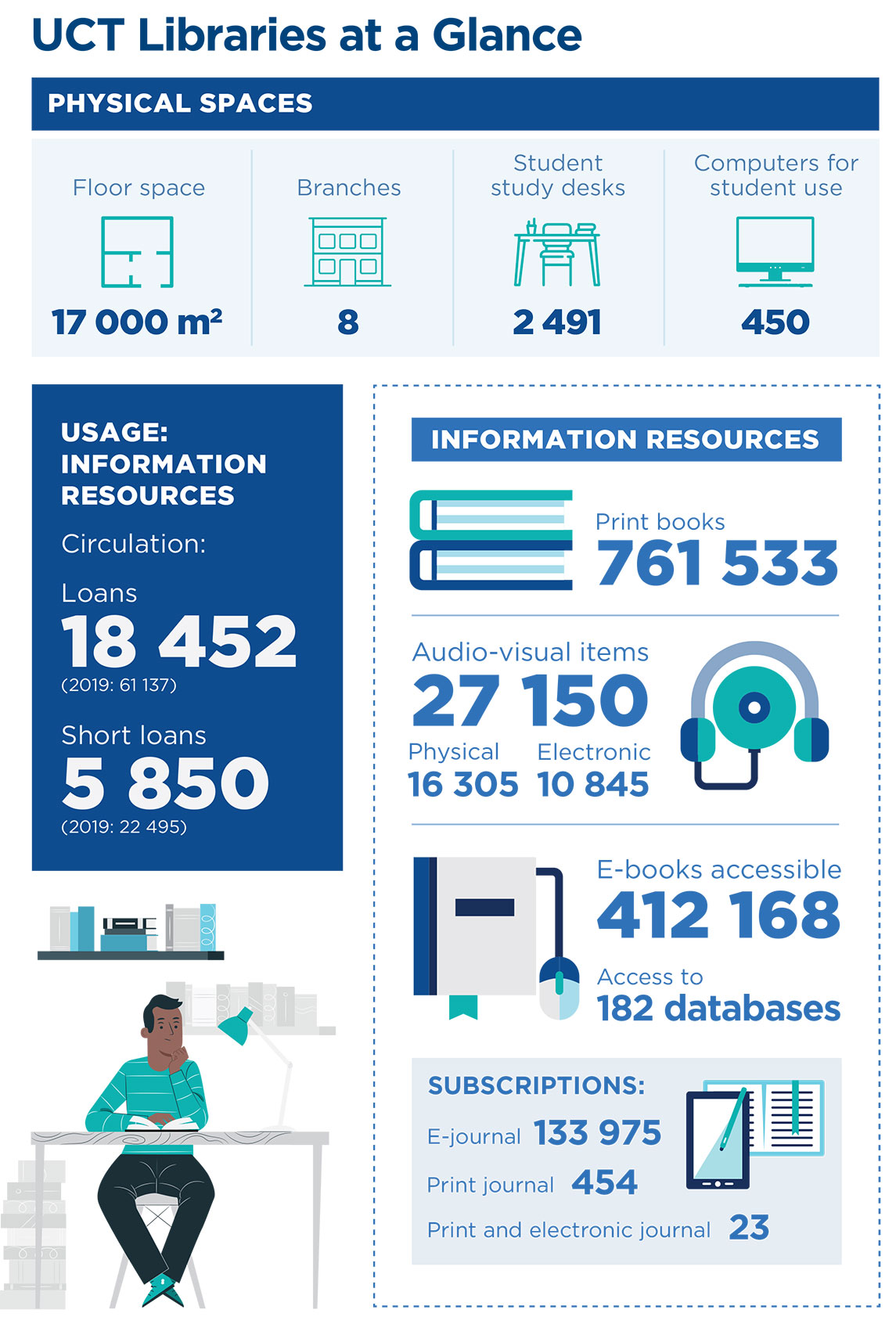 ---
Campus safety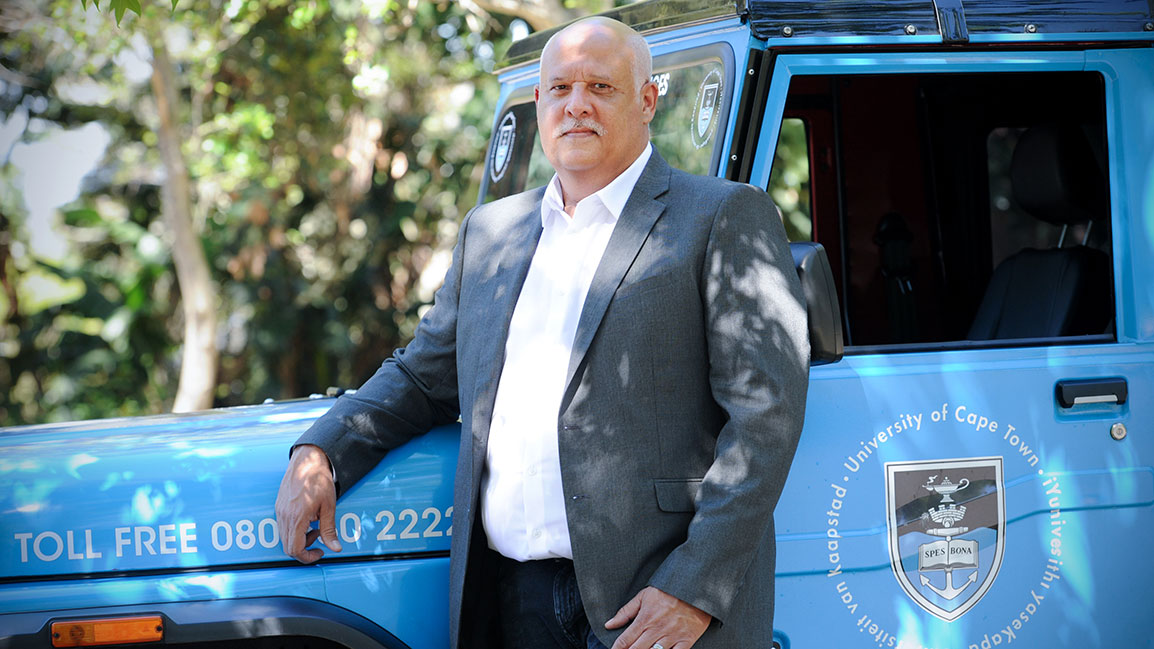 Campus Protection Services (CPS) remains committed to its mandate of reducing crime on campus and, most importantly, ensuring the safety of our students, staff and visitors.
UCT is an open campus, and several university properties, including student residences, are in neighbouring residential areas. 2020 saw a decrease in the overall number of crimes reported to CPS across all campuses, as well as in the surrounding areas of Rondebosch, Mowbray and Observatory.
The contributing factor to the decrease was the national lockdown announced during March 2020. However, the crimes that stood out for 2020 were house break-ins and theft. CPS made a positive breakthrough in the house break-in reports as officers managed to apprehend a suspect in the act, and also apprehended a few others for minor infringements.
The partnership collaboration between CPS, the Groote Schuur Community Improvement District and the South African Police Service in addressing criminal-related issues is ongoing. These partnerships have proved very valuable, resulting in a number of arrests on the fringes of campus. This was because of constant communication and with the backup of technology (such as licence plate recognition cameras in strategic areas).
The ongoing closed-circuit television (CCTV) renewal project has seen an increase in new cameras being installed across campus. The strategic positioning of these cameras is vital to ensuring coverage of critical areas. The use of CCTV cameras has been particularly successful in identifying suspicious persons and repeat offenders.
In addition to the increase in CCTV cameras across campus, in February 2020 CPS started deploying mobile surveillance units in strategic areas. These vans are fitted with CCTV cameras which in future will stream footage to a planned centralised control room.
As reported in the 2019 review, CPS started with the procurement process of new patrol/response vehicles. These vehicles were deployed in mid-January 2020 and immediately had a positive impact in securing the wider university community. This is due to the increase in visibility, and the vehicles are more suited to security operations, creating immediate visibility and quicker responses to incidents.
---
Student Wellness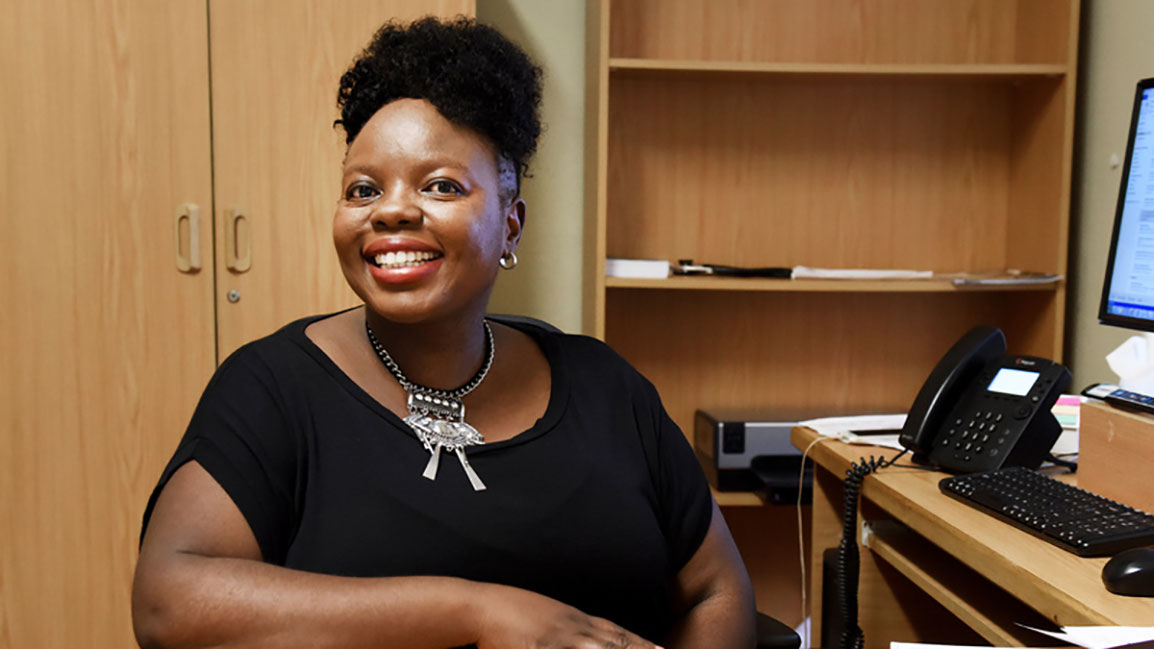 The Student Wellness Service (SWS) plays a key role in the life of the university; and 2020, a year characterised by the COVID-19 pandemic and lockdown, posed huge challenges for our students and SWS staff. Here are the highlights and key figures for the year:
The unit operates as four key subdivisions offering medical services; counselling services; outreach health promotion and targeted prevention services; and the Peer Intervention Programme services (PIP).
About 2 000 students were reached through the peer counsellors' Instagram page (@UCT_peercounsellors). Since the pandemic lockdown, the unit has conducted health awareness campaigns as information webinars and a series of health promotion campaigns through social media.
Over 15 000 medical consultations with nurses and medical officers were made by students.
There were 96 psychiatric emergency callouts from students to the Crisis Intervention Service. The Crisis Intervention Service team of trained psychiatric nurses provides mental health support after hours and on weekends.
Medical Services Outreach Satellite Clinics were closed, and the medical teams based there became the current SWS COVID-19 Response Team, based in the new Isolation Medical Facility at All Africa House (AAH). The isolation facility is operated on a 24-hour basis with the nurses providing medical care for the occupants, including medication where needed.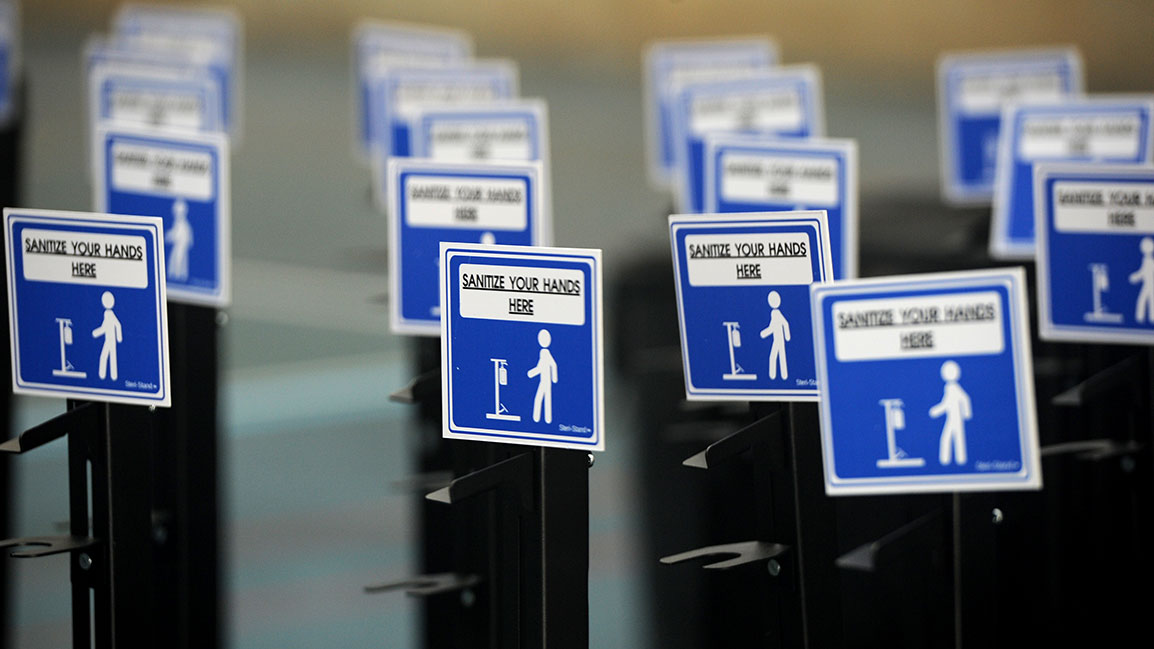 Students who develop symptoms or have tested positive for COVID-19 while living in residences with shared spaces are transferred for the duration of isolation at the AAH facility. The SWS COVID-19 Response Team includes dedicated drivers and a dedicated COVID-19 vehicle for transportation of students to AAH. Students who require hospitalisation are transferred by ER24 ambulance services from AAH.
There were 160 students admitted to All Africa House isolation facility.
Ninety-three students reporting to SWS were COVID-19 positive: 49 in residences, 44 living off campus. Because of the All Africa House isolation facility, only one residence cluster outbreak was reported during the year. Two cluster outbreaks were reported in faculties.
Two student deaths due to COVID-19 complications were reported.
All the SWS clinical services were accessible to students in person or virtually while studying remotely. A telephonic "virtual walk-in" was created for students to reach SWS Triage at any time or in emergencies.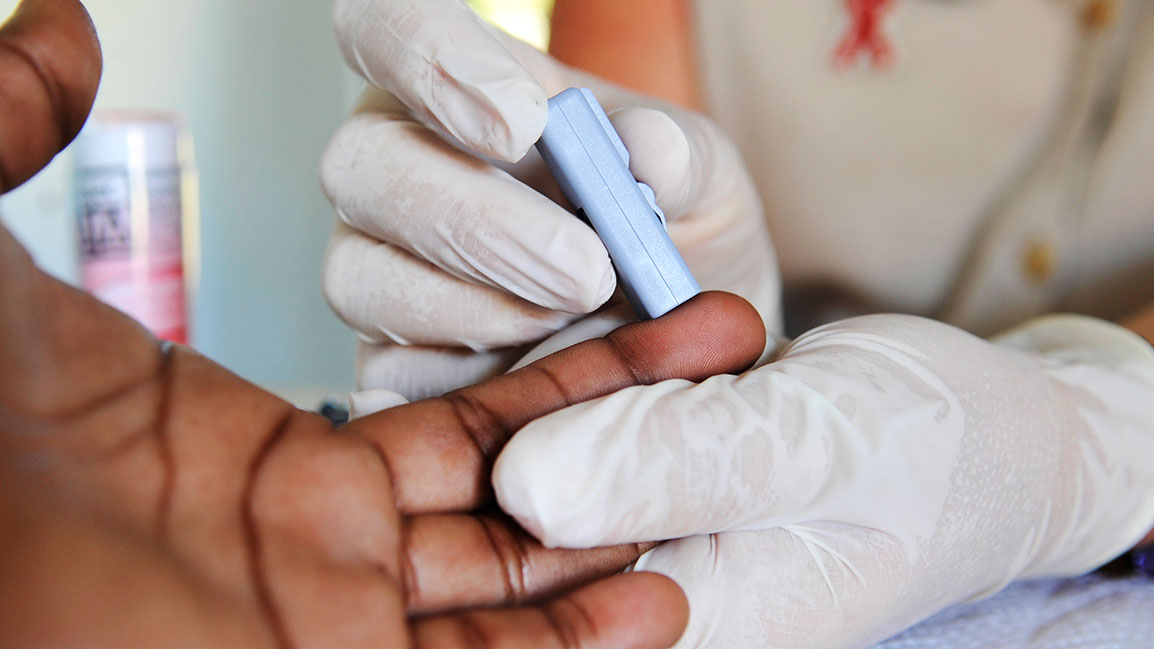 Medical services migrated to virtual platforms with limited services, such as collection of contraceptives, available to students on site.
Students were able to access a clinical nurse practitioner or medical officer in 2020 on the same day (no waiting lists were created), thanks to the accessible online booking system.
The unit contracted additional counsellors to assist with the demand for services, especially in the second semester with the phased return of students to residence and campus.
Same-day psychological services were available through virtual and telephonic modalities. The SWS counselling team assisted students in eight local languages.
Close to 11 000 counselling sessions were attended virtually and in person by students, a sharp rise over 2019. Potentially, this was due to a combination of reasons including the logistical convenience of attending virtual sessions and the dire need for counselling created by pandemic-related difficulties.
Almost 30% of counselling calls from students were received through the UCT Student Careline 24-hour telephonic service, in collaboration with the South African Depression and Anxiety Group. This is an ongoing service.
A series of mental health webinars were introduced to assist students in coping with stress and studying remotely and to benefit from virtual mindfulness groups.
The SWS Mental Health peer-led intervention programme (PIP) enabled SWS to reach more students and with greater success in linking more vulnerable students to health services.
The SWS PIP programme includes using postgraduate peer counsellors, those with undergraduate degrees that come with counselling skills, to increase capacity.
The peer counsellors offer four pillars of support as part of the programme: peer counselling sessions, adjustment support, academic support and general health promotion. Almost 1 000 students utilised the services of the PIP virtually.
The unit's outreach service conducted major wellness drives early in the year prior to COVID-19 arriving in South Africa. Three campuses – Hiddingh, Health Sciences and Upper Campus – benefited from health promotion campaigns attended by just over 5 000 students.
---
This work is licensed under a Creative Commons Attribution-NoDerivatives 4.0 International License.
Please view the republishing articles page for more information.
---