Potentially modifiable risk factors for depression, prevention of depression and the need for a shared framework for preventive interventions were the focus of the recent Academic Lunchtime Lecture, a weekly event hosted by the University of Cape Town's (UCT) Department of Psychiatry and Mental Health.
The lecture series covers a range of topics, including ones to update staff and students on best clinical practice, as well as lectures designed to encourage self-reflection, improve teaching, and review research protocols. Professor Dan Stein, the head of the department, explained that during the pandemic, the department began opening state-of-the-art lectures to other institutions and to members of African professional bodies.
"We are one of the World Psychiatric Association's designated Collaborating Centres, and so we have invited other Collaborating Centres from around the world to join us. We have also invited members of the African College of Neuropsychopharmacology to join, as this organisation is committed to ongoing psychiatric education on the continent," said Professor Stein.
For this week's topic, "Prevention of Depression", the department invited Professor Michael Berk to speak. The South African-trained Professor Berk is a senior principal research fellow with Australia's National Health and Medical Research Council and is the Alfred Deakin Chair of Psychiatry at Deakin University and Barwon Health, where he heads the Institute for Mental and Physical Health and Clinical Translation.
On the bibliometric resource Expertscape, Berk is ranked first in psychiatry globally, and in both depression and bipolar disorder, he is ranked second globally and first in Australia.
He provided context for the discussion, drawing on his own and other research, including national studies in the United States and Australia. Recent findings include an increase in the rates of psychopathology (both for depression and hypomania) among college first-years, an increase in the utilisation of mental health services, increased rates of diagnosed major depressive episodes, and an increase in the rates of psychotropic use, particularly antidepressants.
Another important change is in the relationship between age and happiness. Historically, this relationship has shown the greatest misery being experienced in middle age. However, this pattern is changing, with declining happiness being seen among younger people.
Risk factors
Preventing depression is complicated by what Berk refers to as a "blizzard of potential factors": There are 37 potential causes of major depression, including genetics, stressful life events, socio-economic problems, comorbid anxiety, smoking, poor diet, and substance abuse.
There are, however, potentially modifiable factors. These include changes to diet, exercise, and smoking cessation. Many of these factors converge around inflammation, and so Berk also described their effects in this regard.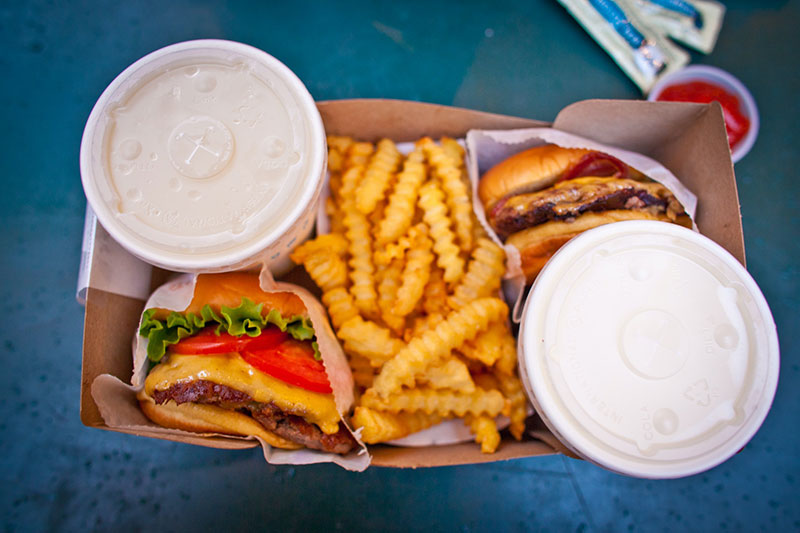 He noted that there have been "spectacular and dramatic changes in the quantity and quality of the food" we consume, and numerous studies have suggested a link between diet quality and the risk for mental health disorders.
Unhealthy diets are associated with an increased risk of depression, an increased risk of hippocampal volume (which is important for memory) and are pro-inflammatory. However, there remains uncertainty about diet as a preventative measure for depression, but its usefulness in the treatment thereof is "convincing".
In terms of exercise, Berk noted "robust epidemiological evidence showing that people who are physically active have a robustly reduced risk of becoming depressed" and this has been replicated by many studies.
The efficacy of exercise to have preventive capacity has been shown in studies such as one where women (aged 38 to 60) underwent cardiovascular fitness tests and were then assessed for dementia over 44 years. Those who completed the fitness test had a 5% risk of developing dementia while those who could not complete it had a 45% risk. Another study, with many others making similar findings, showed that engaging in a physical activity programme can prevent the development of antenatal depression.
An important risk factor for depression is smoking. A longitudinal study by Berk's team showed that non-smokers had a significantly lower risk of depression than smokers.
"If you quit [smoking / tobacco use], you're going to have an improvement in your mental health."
Smoking is a known risk factor for Alzheimer's disease, it is pro-inflammatory and is associated with loss of cortical volume (which is important for cognition). There is also evidence that tobacco use is associated with the development of psychosis.
"If you quit [smoking / tobacco use], you're going to have an improvement in your mental health," said Berk.
Other factors for depression include childhood bullying where inflammation is higher in victims than in bullies and increases with frequency of bullying events; social stress which compromises the blood–brain barrier; poor dental hygiene, with low-level infections such as cavities and gingivitis being associated with a greater risk of depression; disruption to the circadian rhythm; air pollution (the greater the level of air pollution, the greater the risk of developing depressive symptoms and suicide); and social media.
A shared framework
Many of the risk factors Berk discussed, and their impact on inflammation, are shared with other non-communicable diseases (NCDs).
"So because depression is only one of the risk phenotypes that are associated with these lifestyles, it is our view that we need a shared framework to prevent non-communicable diseases," said Berk.
He motivated for preventive interventions that include NCDs disease partners such as cardiovascular physicians and oncologists, to have population-based lifestyle strategies that look at the risk factors for multiple NCDs. However, Berk's view is that mental health is "in the pound seats".
"I believe that mental health might be the motivational hook to get younger people engaged in preventive interventions."
He explained that it is much harder to persuade someone to change behaviour to prevent a disease that will only show up in 30 years; relating to a 20-year-old about feeling better is far easier.
"I believe that mental health might be the motivational hook to get younger people engaged in preventive interventions," he said.
However, these interventions must take into consideration the risk factors for depression, many of which are social factors such as environment, economic factors, social and emotional skills and healthy workplaces. There are also specific psychosocial risk factors like childhood trauma, intimate partner violence and family conflict.
These risk factors are not addressable at a clinical level and therefore require public policy and population-level interventions and will require, like the work on smoking cessation has, collaboration with and including state agencies.
Watch the recording of the lecture.
---
This work is licensed under a Creative Commons Attribution-NoDerivatives 4.0 International License.
Please view the republishing articles page for more information.
---