Family Medicine registrar, Dr Randall Ortel is the first medical doctor in the community of Manenberg, situated on the Cape Flats in Cape Town. "I was born and bred there, and understand the dynamics of the community," he says. Notorious for its high incidence of crime and gang activity; the Manenberg community faces enormous health and social challenges, which have only been exacerbated during the COVID-19 pandemic.
Manenberg does not have its own hospital, which means that the roughly 35 000 – 52 000 residents have to travel to the surrounding areas of Hanover Park or Heideveld to access healthcare. Despite the increasing number of positive COVID-19 cases in the area, Ortel says community members struggle to comply with basic hygiene measures such as mask-wearing and sanitising. "As an outsider, it may seem as if people are defiant, but sadly, with the ongoing shootings and gang violence in the community, people feel that they are at greater risk of being hit by a bullet than contracting COVID-19. The people of Manenberg are not afraid."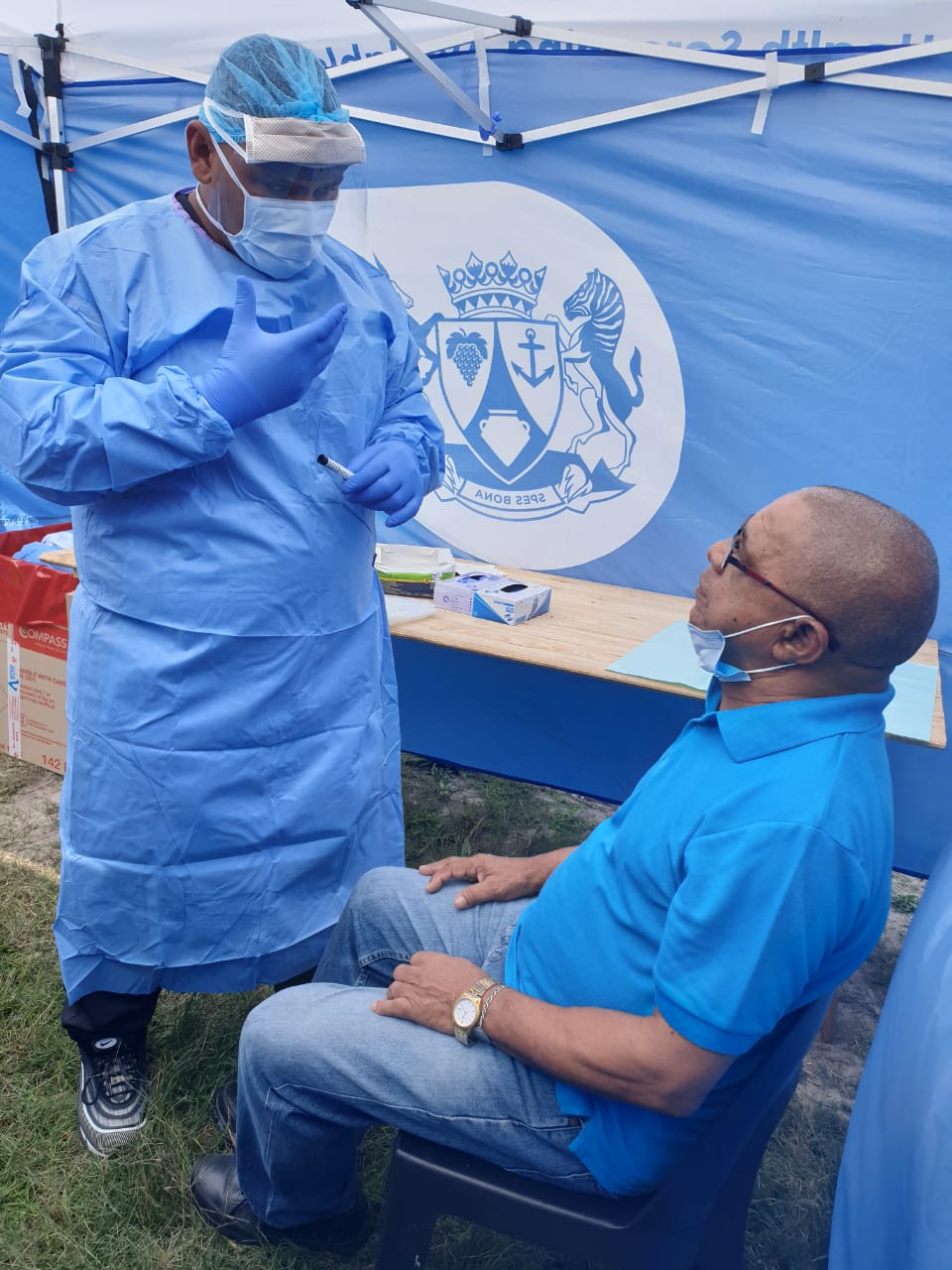 The COVID-19 pandemic has shone a spotlight on the deficiencies of health systems globally, especially where the health needs of communities are complicated by the existing burden of diseases and socio-economic disparities. Overcrowded living spaces and a lack of housing and sanitation have made it increasingly difficult for people to take precautionary measures to avoid the spread of COVID-19.
As the public health emergency began to unfold, the community of Manenberg reached out to Ortel for assistance. "It is really densely populated and there are many people living in one house. People say they want to be at home, but doctors need to interrogate patients a bit more and find out where they are living. It is common for twenty people, for example, to use one bathroom, and that obviously does not help in terms of social distancing," says Ortel.
Ortel met with community leaders to facilitate focused activities in conjunction with the local health services, and also helped create awareness via social media (including WhatsApp, Facebook and Youtube). Dr Elma de Vries, the family physician at the Heideveld community health clinic and senior lecturer within the Division of Family Medicine in the School of Public Health and Family Medicine in the Faculty of Health Sciences, played an instrumental role in supporting and mentoring Ortel during the care coordination of these patients and their families.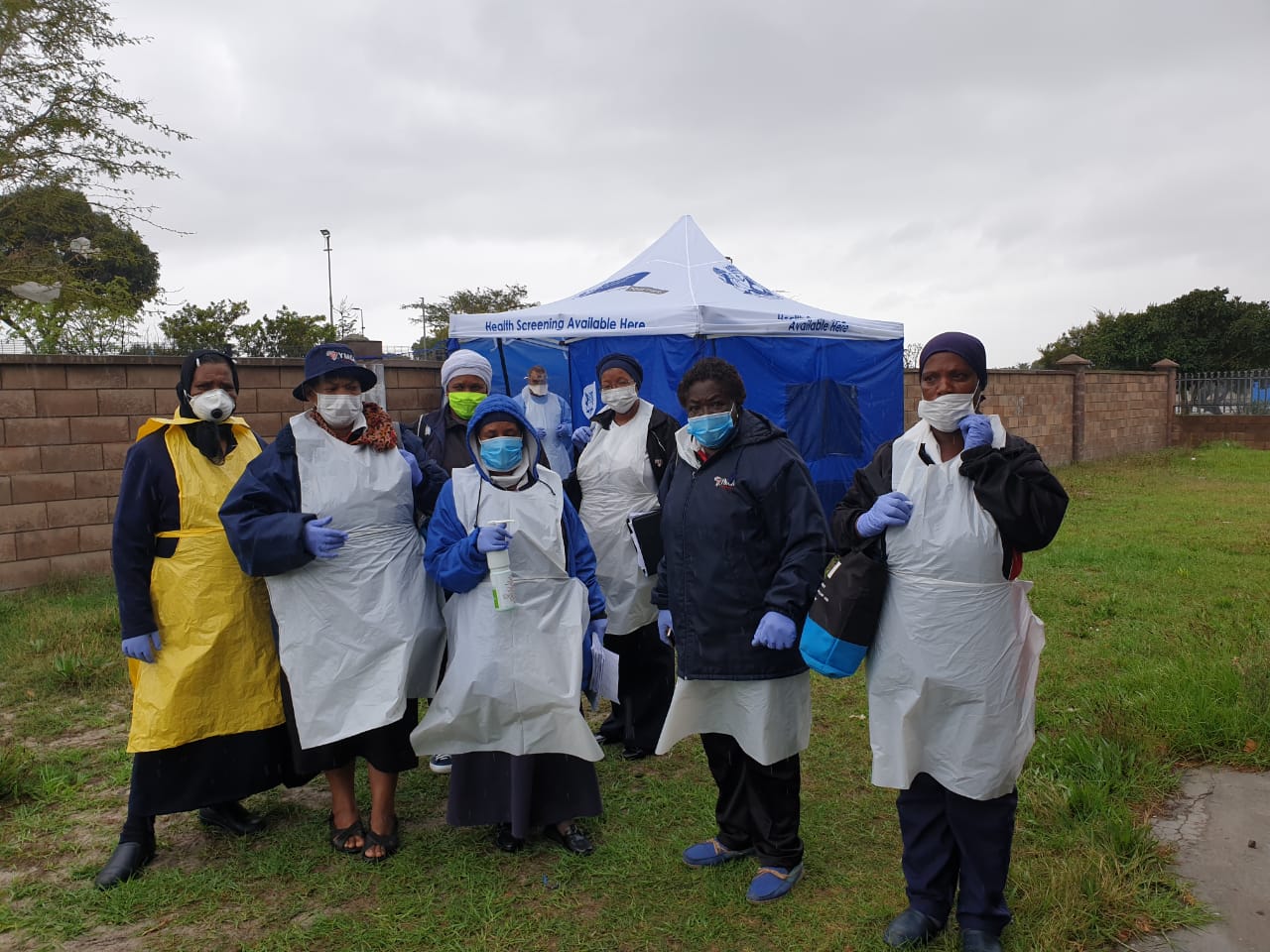 "This is why I actively got involved in the community and initiated the existing system. I spoke to community leaders so that when they hear that someone has tested positive for COVID-19 they let me know. I will then visit the person and introduce myself, chat to them and ask if I can confirm their results on the national laboratory website. If they give me permission, I check the results on my phone, and if the results are confirmed, I send an email or message to our substructure office and they arrange quarantine for the patient." The fact that Ortel knows most people in Manenberg is a huge advantage. "If someone gives me an address, I already know the circumstances they live in," says Ortel.
Since people in the community know him, it is also far easier for Ortel to travel around. "It is a gang-ridden community, so it is not very safe. But for me, it is an absolute pleasure to serve my community, and to bring in much-needed resources and skills. The beautiful part of it all is doing home visits, which have long been banned and are especially needed for palliative care patients."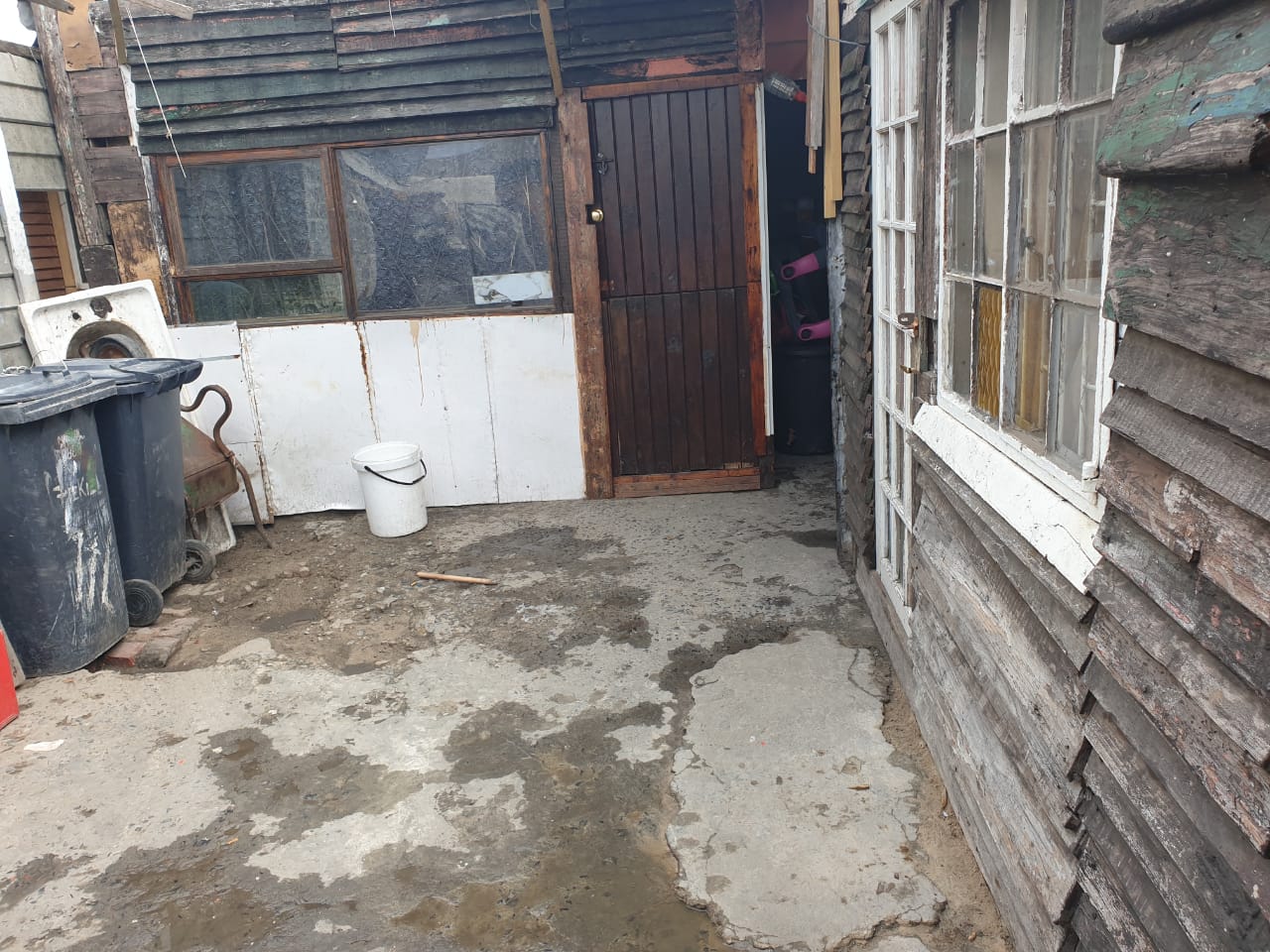 *This article has been edited and republished from the SAMA Insider (August 2020 edition). https://hmpgjournals.co.za/issues/si/202008/
---
This work is licensed under a Creative Commons Attribution-NoDerivatives 4.0 International License.
Please view the republishing articles page for more information.
---