The annual student residence Res 4 Res drama festival will be a virtual affair in a new format this year as COVID-19 continues to shape campus events. Virtual Res 4 Res will invite submissions of artistic expression in the form of visuals, videos and written work.
Held in the fourth quarter, Res for Res is one of the highlights of the residence calendar. In the past, student playwrights, directors and actors have strutted their stuff in front of a live audience, usually in the plush Baxter Theatre complex. Each year, residences are given a theme to shape their drama around.
The plays usually run over several days and tickets are sold to entice students to come along and support their residences.
But this year presented a formidable set of COVID-19-related challenges and Sean Abrahams and Frank Karigambe of the Residence Life Division were forced to go back to the drawing board to "reimagine new possibilities for the festival".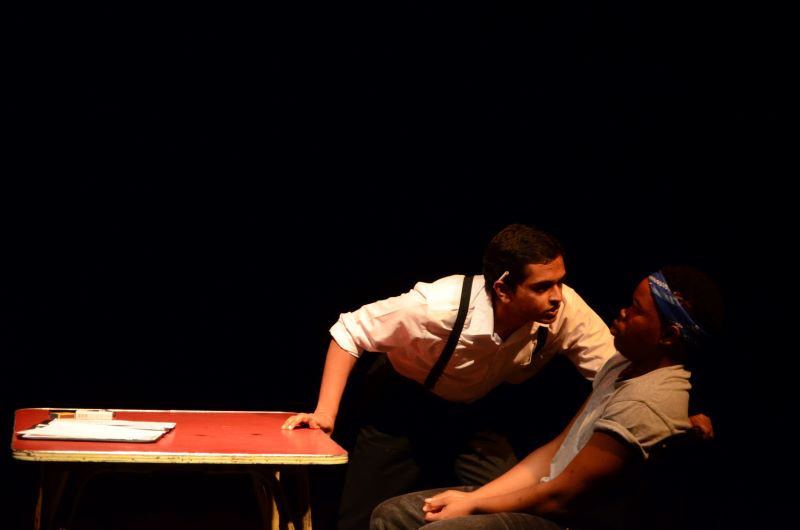 Fortunately, Kanya Viljoen, creative director of Res 4 Res, came in to collaborate with Residence Life and together the trio devised a virtual approach. In doing so, their commitment was simply to provide a platform for res students to share and engage in artistic ways around the themes and realities that are part of students' lives in South Africa, said Viljoen.
"We were inspired by the various virtual and online spaces created and established for professional artists throughout South Africa and have decided to create a space in which students can continue to engage with each other through dance, drama, fine art, spoken word and the written word."
The virtual Res 4 Res will also engender some much-needed inter-student camaraderie.
"It will continue to create a sense of residential and student community in a time where many students stand isolated."
"We believe that this will not only allow students a space to create and engage artistically, but that it will continue to create a sense of residential and student community in a time where many students stand isolated from each other," said Viljoen.
This year's Res 4 Res theme is "Your silence will not protect you" and all are welcome to participate.
Entries will be hosted and shared via Vula and the Res 4 Res social media pages.
Students are invited to submit work in the following formats:
Visual
One original image that is related to theatre design, including poster design, costume design, set design, mood boards and lighting design.
Video
A one-minute original video of a performance, including monologue, dialogue, a poem, a dance, a rap, spoken word, songs or puppetry.
Written
A one-page (500 to 750 words maximum) entry of original performative writing. Examples include poetry, monologues, scene descriptions and dialogue.
Three-stage submission
There will be three submission phases.
First is the preparation stage. Here three professional artists (one per category) will share a how-to video with guidelines on creating the various works. Students will also be able to ask questions in a comments section.
Second is the submissions phase in which students can submit drafts of their work for feedback via Vula or email.
The final stage will be posting works over two weeks on the Res 4 Res social media pages, allowing everyone to view the work. Judges will be appointed to select three finalists per category. The finalists will have their work posted to two other social media pages in the arts industry, allowing more viewers to engage with their work.
After the finalists have been showcased, the winners will be announced. Their work will be showcased on a third social media platform that Residence Life is partnering with.
Abrahams is upbeat about the new format and its "longer reach" into the student community.
"With the online adaptation for 2020 it's possible for the entire student community to participate, engage and express themselves in meaningful and artistic ways."
---
This work is licensed under a Creative Commons Attribution-NoDerivatives 4.0 International License.
Please view the republishing articles page for more information.
---