For the Institute for Justice and Reconciliation (IJR) executive director, Stanley Henkeman, it is crucial that to understand present challenges, South Africans must reflect on its past.
"The past looms large in this society and we have different approaches and different … relationships to that past," said Henkeman. "Some of us would like to forget it and some of us are forced to confront it all the time."
The head of the IJR, a non-governmental organisation whose mandate it is to build fair, democratic and inclusive societies in Africa, was speaking at the launch of Cambridge University Press's publication, From Divided Pasts to Cohesive Futures: Reflections on Africa. The editors of the book are Hiroyuki Hino (Duke University, North Carolina, and the University of Cape Town), Arnim Langer (Katholieke Universiteit Leuven, Belgium), John Lonsdale (University of Cambridge) and Frances Stewart (University of Oxford).
The launch was hosted on Thursday, 20 February, by the University of Cape Town's (UCT) Southern Africa Labour and Development Research Unit (SALDRU) and the Japan International Cooperation Agency (JICA) Research Institute.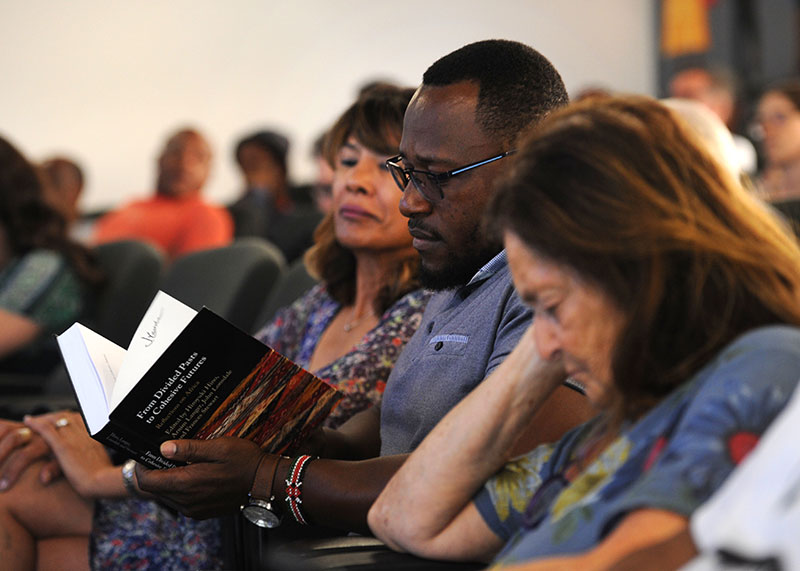 Henkeman delivered the keynote address, "Social Cohesion in South Africa: Past, present and future". The seasoned mediator and former lecturer began with a definition of "social cohesion".
The consensus, he said, was that social cohesion was essentially about "what it is that holds society together"; the elements thereof were where individuals often differed. But for his address, Henkeman agreed with Langer that these elements are identity, equality and trust.
The IJR builds on this, he said, adding that it is about reducing inequalities, disparities and social exclusion.
"It's also about strengthening social relations and ties, and building trust."
Distant, immediate pasts
When reflecting on the past, said Henkeman, it is important to differentiate between the immediate past ─ apartheid ─ and the distant past – colonialism. According to him, South Africans often refer to apartheid, while it is the distant past that informs a lot of what happens today.
Henkeman took launch attendees back to 1605 when British official Sir Edward Michaelborne visited the Cape and wrote of his encounter with indigenous people that they were "the most savage and beastly people God has ever created".
"[T]hat gives us an idea of how these relationships were formed," he said.
"Once something gets into the psyche, into the thinking, into the lived reality of people, it's very difficult to shift."
Michaelborne's thinking, said Henkeman, was not unlike that of colonisers around the world. Referencing author Dr Ruben Richards, Henkeman said that for colonisers Christian meant white and white meant civilised; the rest were beasts and savages.
"We have to take into account that our distant past … sets the tone for future relationships," said Henkeman. "And once something gets into the psyche, into the thinking, into the lived reality of people, it's very difficult to shift."
This tone, he said, carried through to apartheid, with its focus on exclusion and isolation. When talking about Bantu education, for example, apartheid prime minister Hendrik Verwoerd made clear that its purpose was to ensure that black people would never aspire to any meaningful jobs.
Apartheid's abhorrence toward social cohesion was further illustrated in the Christian National Education document of 1948, which was key to the establishment of apartheid. It stated that there must be "no mixing of languages, no mixing of cultures, no mixing of religions, and no mixing of races".
It is against this backdrop of colonialism and apartheid, said Henkeman, that South Africa finds itself where it is today.
Continued struggle
Fast-forward to the end of apartheid and post-1994, it is no wonder South Africa continues to struggle with its past.
"You're talking about deeply embedded and entrenched attitudes and … in many cases, an unquestioning belief of who's better," said Henkeman.
According to him, we operate in a "society of hierarchies", which is based on, among other things, race and economics, and this has become the default in South Africa.
But at the dawn of democracy, there seemed to be a genuine commitment to reconciliation and for a united South Africa. Henkeman said that while this seemed plausible, "it's one thing to understand something cognitively; it's quite another way [instinctively]".
Nelson Mandela, said Henkeman, presided over a smooth transition from an exclusive and oppressive past to the ideal of an inclusive society and a government of national unity. Quoting Professor Njabulo Ndebele, chancellor of the University of Johannesburg, he said this was "a people's precarious journey into a future armed with untested optimism".
"It was a working optimism that had enabled them to avert the nightmare of a racial war," Henkeman said. "And I think that [was] probably the biggest relief."
This time referencing Ben Okri, Henkeman said that one of the challenges this presented later on was that "we were so obsessed with getting through the dark night that we forgot to plan for the day … And because the night was so dark and so oppressive, it keeps coming back to us as nightmares."
Thus, despite seeming commitment from leaders such as Mandela and his successor, Thabo Mbeki, to build a cohesive South Africa, very little has been achieved in this regard.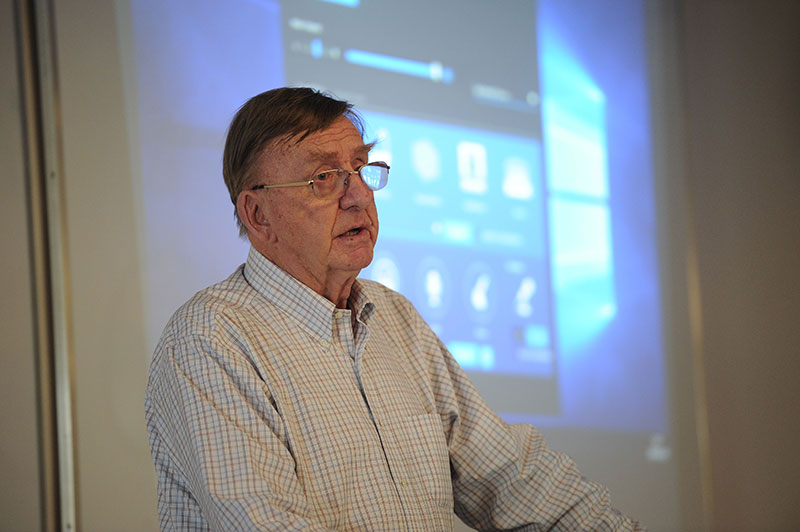 Encouragement, experiences
Despite the lack of achievements in building social cohesion, Henkeman said that he found government's 25-year review encouraging. In it was an acknowledgement that the country is still struggling to deal with the wounds of the past and the "persistent fault lines of poverty, inequality, race, structural and spatial exclusion".
There's also an acknowledgement that further challenges, such as gender-based violence, crime, slow land distribution, slow economic transformation, and corruption stand in the way of social cohesion.
Henkeman also finds hope for social cohesion in the IJR's biennial South African Reconciliation Barometer Survey. Interesting findings include that in 2002 just over 70% of South Africans said unity is desirable; in 2019 it was 77.7%. In 2006, 60.8% of those interviewed said they think a united South Africa is possible. In 2019 this increased to 71.4%.
However, when South Africans were asked what their experience was versus what was desirable, only 51% of respondents had an experience of reconciliation. This disconnect between what South Africans want and their lived reality forms another part of the challenges the country faces today.
"If we continue to deny that, or we continue to try and move away from that conversation, we are not taking our society forward."
The future
Concluding his keynote address, Henkeman advised that South Africans need to start making sense of "our liminal state", the transition from the old to the new, but where the latter has not quite unfolded.
"That uncertainty about the new often paralyses you to take the bold steps," he said. "We seem to be afraid to take that bold step; we need to [make] that transition."
He said that South Africa must problematise its social realities; the things that people are uncomfortable with, such as inequality, but also whiteness and the social capital it affords.
"If we continue to deny that, or we continue to try and move away from that conversation, we are not taking our society forward," he said.
"Unless we problematise some of the issues that we glibly talk about, social cohesion will remain a distant thing that we will never be able to embrace."
---
This work is licensed under a Creative Commons Attribution-NoDerivatives 4.0 International License.
Please view the republishing articles page for more information.
---