Globally, the discussion around poverty and inequality has centred on economic drivers. In South Africa, however, there is an urgent need to interrogate the significant contribution of race and gender to poverty and inequality in the local context.
"We're suggesting that we have a theoretical means to begin a more complex analysis of how poverty and inequality work in South Africa," Professor Crain Soudien, chief executive officer of the Human Sciences Research Council (HSRC), said at the University of Cape Town (UCT) during the first of four lectures set to address the issue on 4 March.
Soudien, a former deputy vice-chancellor at UCT, specifically addressed the distinctiveness of South African poverty and inequality. The four-part lecture series marks the HSRC's 50th anniversary and the 90th anniversary of its predecessor, the National Bureau of Educational and Social Research.
Entitled "Poverty and inequality: Diagnosis, prognosis and responses", his lecture was introduced by UCT Vice-Chancellor Professor Mamokgethi Phakeng, chaired by incoming South African Press Ombud Pippa Green, and responded to by Dr Tania Ajam, a public finance economist.
It was co-hosted by UCT's Poverty & Inequality Initiative, the HSRC and the Southern Africa Labour and Development Research Unit.
Referencing Kate Pickett and Richard Wilkinson's The Spirit Level: Why Equality is Better for Everyone, Soudien said that economic inequality manifests in a host of challenges.
In more unequal societies, it exacerbates health and social problems, driving up rates of infant mortality, teenage pregnancy, obesity and mental health challenges, including drug and alcohol addiction.
In South Africa however, addressing inequality from a purely economic standpoint fails to fully explain the complexities of poverty and inequality.
"[It shows] how central racism, through racial classification and racial exploitation, is for producing the conditions of poverty and inequality."
Understanding inequality
To cast the net wider, Soudien drew on the work of feminist thinker Zillah Eisenstein.
For Eisenstein, race and gender are essential to discussions on class inequality. She argues that capital "always intersects with the bodies that produce the labour", so "the accumulation of wealth is embedded in the racialised and engendered structures that enhance it".
She calls for a more inclusive understanding of the economy, capital, profits and inequality.
Eisenstein's thinking has been taken up by Cambridge University's Professor Göran Therborn, whom Soudien draws on extensively.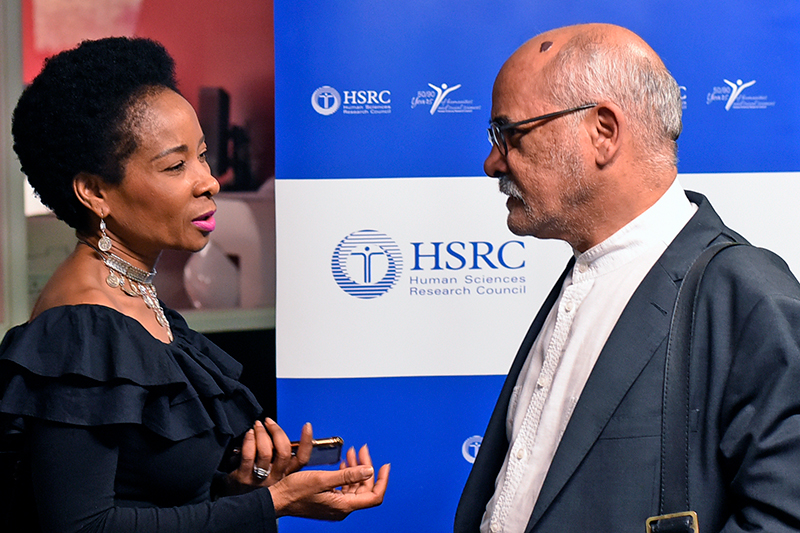 Therborn argues that inequality is not simply indexed by wealth. Instead, it takes on three forms:
Vital inequality (life expectancy and mortality rates)
Existential inequality (personhood, rights and dignity)
Resource inequality (the "inability of human beings to realise their capabilities").
Therborn says that while each form is distinct, they should be seen as compounding.
The fours ways in which wealth is produced, the "exclusive mechanisms", centre on exploitation, exclusion, hierarchisation (ranking of beliefs, values or ideologies) and distanciation (how parents' education and levels of support enable self-confidence and ambition in their children).
All Therborn's exclusion mechanisms result in existential inequality. A simple explanation of this is that where there is humiliation, there is existential inequality.
His research has shown that among youth in developed nations, existential inequality can provoke explosive reactions.
"Existential humiliation is not to be played with," said Soudien, quoting Therborn.
If one considers the student protests and our 53% youth unemployment rate, the relevance of Theborn's approach to South Africa is clear.
He added that Therborn's approach also enables an analysis of poverty and inequality based on race.
"[It shows] how central racism, through racial classification and racial exploitation, is for producing the conditions of poverty and inequality."
But alone, Therborn's work is not enough, said Soudien, who also draws on research by colleagues, including UCT professors Murray Leibbrandt, Haroon Bhorat and Jeremy Seekings, as well as findings from the National Income Dynamics Study (NIDS).
"Is the basic social description that we should be making of the country that of race or class?"
A summary of the NIDS findings, written by Francis Wilson and Vaun Cornell, reveals that while democracy has brought improvement and reduced poverty, inequality has deepened.
Differing faces of discrimination
And the issues remain particularly in the basic characterisation of South Africa's sociological nature.
"Is the basic social description that we should be making of the country that of race or class?" asked Soudien.
Here, he turned to Seekings's work, which shows that it is possible to account for the different effects of the experience of discrimination. These effects include class, race and gender.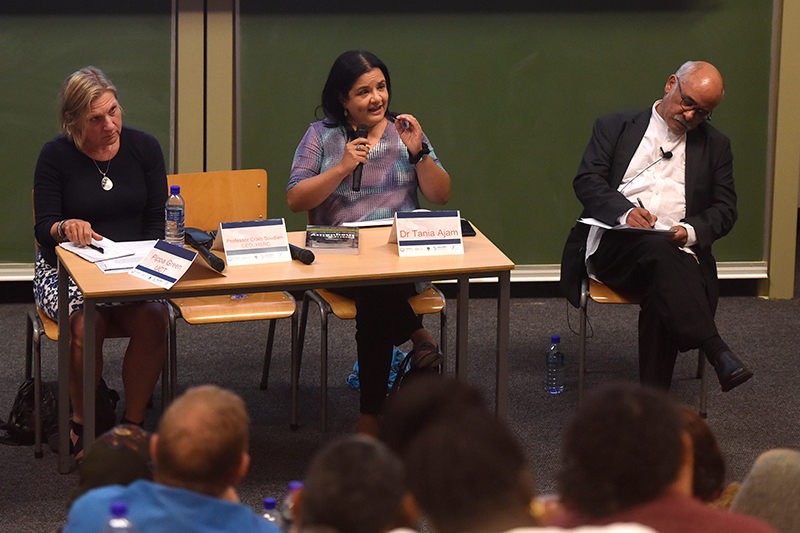 "It is here that the discussion in South Africa, and globally, awaits further engagement," said Soudien.
"We can begin to say that we are able to locate some of the material and physical dimensions of the pain of poverty and inequality that is being expressed in South Africa."
However, challenges remain in how the discussion continues.
In closing, Soudien said that taking a "deeper analytic excursion" into the complex nature of poverty and inequality requires a clear focus on all the other debilitating, distanciating mechanisms at work, not least the multifaceted gender order.
"Race may be the country's urgent issue now. We have barely, however, scratched the surface of the complexity of gender and the deep ways that its structural and psychic elements not just position South Africans, but also interpolate them and condition and animate their subordination and agency.
"How it comes to entrench the conditions which perpetuate poverty and inequality, but also produces opportunities for people to take control of their lives, signals the urgency of new and important work which has to be done," he said.
---
This work is licensed under a Creative Commons Attribution-NoDerivatives 4.0 International License.
Please view the republishing articles page for more information.
---