During the launch of the Inclusive Practice Speaker Series, students and staff at the University of Cape Town (UCT) were challenged to step out of their comfort zones and face the hard truths of the persisting issues at the university and in higher education, particularly around race and oppression.
Hosted by the Office for Inclusivity & Change, the launch took place on Monday, 3 February, and saw guest speaker Professor Rozena Maart speak frankly about why transformation at universities, including UCT, is perceived to happen too slowly.
The series is a collaborative effort between UCT, the University of the Western Cape, the Cape Peninsula University of Technology and Stellenbosch University to deal with issues facing all four institutions and address their shared challenges.
The series will continue throughout the year, drawing on the knowledge of practitioners, scholars, government, civil society and the four universities. It aims to provoke thought, to have students and staff engage with the issues and to make them uncomfortable enough to become part of the change.
Maart, whose seminar "Reason and unreason: Pedagogies of the oppressed in the 21st century: Gender, philosophy, education and the law" launched the series, is an academic at the University of KwaZulu-Natal (UKZN). Her interests and contributions are mainly in the research areas of critical race theory, Black Consciousness, decolonisation and gender. Among her many accolades, the UKZN professor is the first black female academic and the only South African to be awarded an international research ambassadorship from the University of Bremen in Germany.
In her seminar, Maart tackled the important and often difficult issues of race, racism, decolonisation, complicity, curriculum change, and more. What follows are some key quotes from her seminar.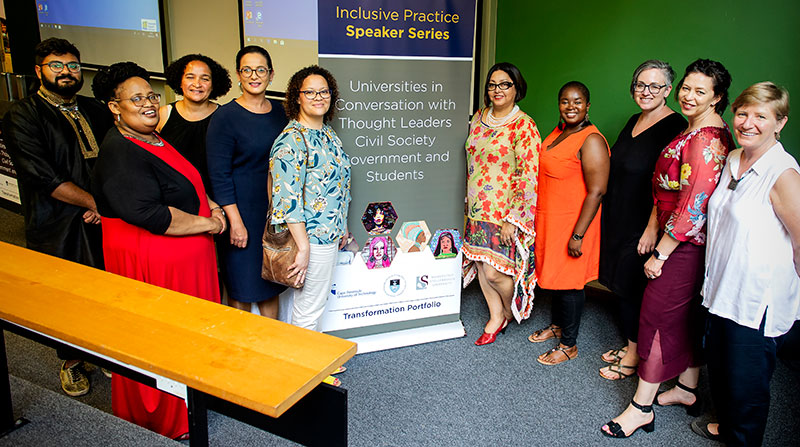 On race and racism
"Part of what we deny as black people is the psychosocial effects that racism and apartheid [have] on our bodies. And I'm not only talking about trauma. I'm also talking about silence, because we know that the language of racism and apartheid was created to keep us quiet. Just be quiet, just get the degree and get the job."
"We live in a country where white folks, historically, have seen themselves as the teacher and black people as the students."
"For most black and colonised peoples, we are able to identify racism with reasonable predictability."
On inclusivity and transformation
"Inclusivity should not be, 'How are black people going to be included in white-dominated UCT?' "
"It seems, by and large, that [at] most previously white universities, inclusivity [is] 'How are we going to make the black students and the black staff feel comfortable … in this space where white folks continue to dominate?' "
"Transformation has often meant 'How do we transform black students and black staff to be at the same level of speech, elocution, language [and] scholarship as white staff and white students?' "
On Africa and African scholars
"I teach Steve Biko as a scholar, as somebody who made a contribution to language, to education, to philosophy. [Thomas] Sankara, the same. Frantz Fanon, the same."
"We were never poor. Europeans came to South Africa and to the rest of the African continent because we were rich. You don't run after a poor man with broken shoes. So, the idea that the African continent is poor, or that South Africa is poor, is completely false."
On the need for introspection
"Part of what we need to confront is … our participation in homophobia and sexism and forms of patriarchal practice … on all aspects of our identity where we believe we are safe … Because if we see ourselves as an exception, that 'I don't have any practices that are offensive, let alone oppressive,' then what are you saying? That you have no place to grow?"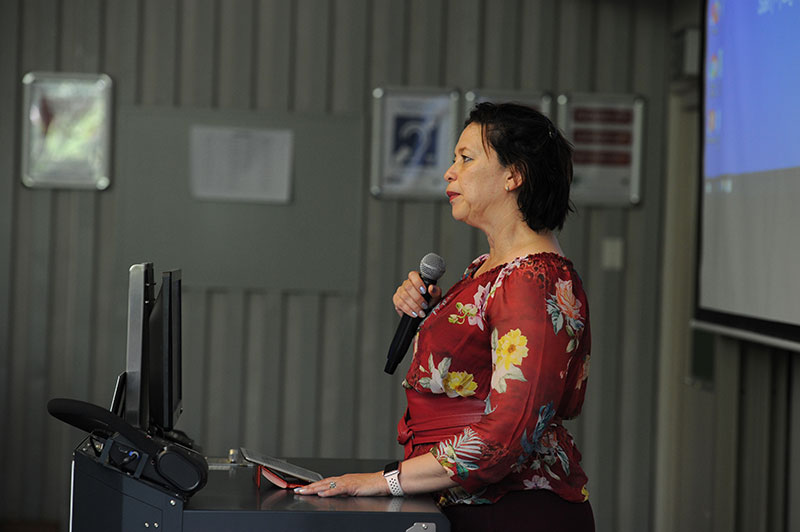 On identity
"If we don't know what makes us who we are, how can we live in the 21st century? If we don't know the way that our identities are constructed, if we don't understand our complicity and our participation in the various systems that we claim to be against, what does that tell us?"
On freedom
"What [white folk] experienced as freedom was coloniality."
"Freedom is an absolute. It means that you cannot … have a little bit of freedom or a lot of freedom. There has to be freedom for all. If you have freedom and the people upon whom your freedom is dependent do not have freedom, then you don't have freedom; you have mastery, you have the aftermath of usurpation, you have … the colonisers' language which [they] forced the colonised to speak, only to make [themselves] look intelligent."
"Where is your consciousness of the enslaved, of the colonised, the oppressed upon whom you now suffer the loss of your freedom? This is what's happened to white folk in our country, in our universities – the loss of freedom … There was no concept that in order to have the kinds of freedoms that you have, it had to be built on the backs of those who you enslaved."
On the role of white women
"White women, who are part and parcel of the privileges that apartheid offered, these privileges [were] handed to white women; white women were part of the very system of apartheid and part of racism that they now reject."
"This constitution … robs all of us from the participation that white women had in the history of the country, because now the Bill of Rights puts white women as women – not as white, as women … And so now, because of this particular shift, white women take no responsibility for 342 years of what's happened in the country."
On "moving on"
"No nation can move forward without recognising [its] past. No nation can move forward without taking responsibility in a way that says, 'I don't just want to talk about this to name it; I want you to name it; I want you to look at what is my ethical responsibility here. How do I move forward without recognising my complicity, the fact that I participated? And now I need to come to terms with what does it mean to live in a democracy.' "
---
This work is licensed under a Creative Commons Attribution-NoDerivatives 4.0 International License.
Please view the republishing articles page for more information.
---