In celebration of the 15th anniversary of the Baxter Dance Festival, choreographers, independent dance-makers, dance studios, schools, companies and groups are invited to participate in the 2019 showcase.
The 15th Baxter Dance Festival will take place from 26 September to 5 October 2019, and will take on an exciting, newly imagined format and vision, planned to ensure a fresh and vibrant programme.
"Our festival is now grown up," said artistic director Nicolette Moses.
"We have to [acknowledge] this momentous occasion, which is why we have decided to bring some innovative and new configurations to the festival."
This year's Main Programme will showcase works by established professional choreographers and companies, including commissioned pieces. The programme runs for the entire festival.
The Off-Main Programme, on Saturday, 28 September, will feature the work of up-and-coming choreographers (including student work), while the Fringe Programme on Saturday, 5 October, will include work by youth groups, dance schools, school groups, traditional dance groups and others.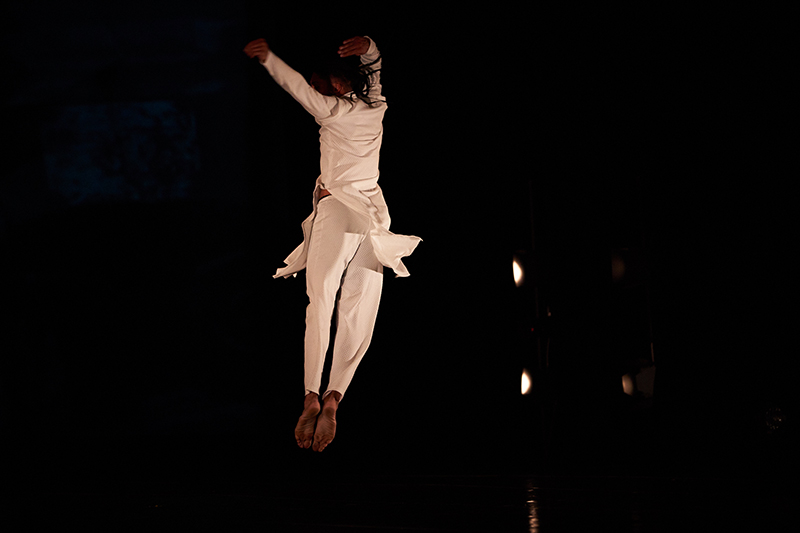 A platform for all
Since its inception and as Cape Town's premier dance platform, the festival has been committed to promoting all genres of dance in the Western Cape.
Over the years, well over 500 local choreographers, 5 000 dancers and more than 400 studios, dance schools, projects and professional companies have staged their work at the festival.
Previous choreographers of commissioned works are:
2005: Ebrahim Medell
2006: Marlin Zoutman
2007: Collaborators Yarisha Singh and Celeste Botha
2008: Levern Botha
2009: Mamela Nyamza
2010: Carolyn Holden from La Rosa Spanish Dance Theatre
2011: Grant van Ster
2012: Ananda Fuchs
2014: Steven van Wyk and Thalia Laric
2016: Louise Coetzer of Darkroom Contemporary
2017: Themba Mbuli
2018: CAN Creative's Nathan Bartman and Ciara Baldwin.
These choreographers have continued to make their mark in the world of dance, both locally and abroad, with Themba Mbuli and Darkroom Contemporary featured on the 30th Dance Umbrella in Johannesburg earlier this year.
The Baxter Theatre Centre provides a comprehensive production package to participants, including lighting, sound, technical assistance, publicity, box office facilities, printed programmes and pre-show rehearsal arrangements, making it an efficient experience for contributing dance groups and companies.
The Baxter Dance Festival is the ideal environment to experience and see work by both established professionals and up-and-coming dance practitioners.
Moreover, despite its limited funding, it is the perfect platform for dance lovers and the public to experience the diversity and broad scope of talent on offer in the province.
Details for applications
With this new format, it is essential that a detailed proposal accompanies each application. Only fully completed applications will be considered.
The selection panel will shortlist entrants who will be required to present a two-minute extract of the new choreography.
---
This work is licensed under a Creative Commons Attribution-NoDerivatives 4.0 International License.
Please view the republishing articles page for more information.
---