The Gugulethu Sports Complex was a hive of activity yesterday as community members streamed in to participate in a fair with a difference – a first-of-its-kind Health and Wellness Fair, hosted by the people for the people.
Organised by community-based upliftment organisation Sisonke Association of Friends, in collaboration with the University of Cape Town's (UCT) Division of Family Medicine and the City of Cape Town, the event aimed to cultivate a health-conscious community by encouraging regular health and wellness screening.
Members of the community were treated to a comprehensive and free health-screening programme, facilitated by healthcare professionals from the Gugulethu community and surrounding healthcare facilities.
Event organiser and Sisonke Association of Friends executive member Mbulelo Tabata said the initiative wanted to communicate a single message: listen to your body and take health-related matters seriously.
He said the event was well received by the community.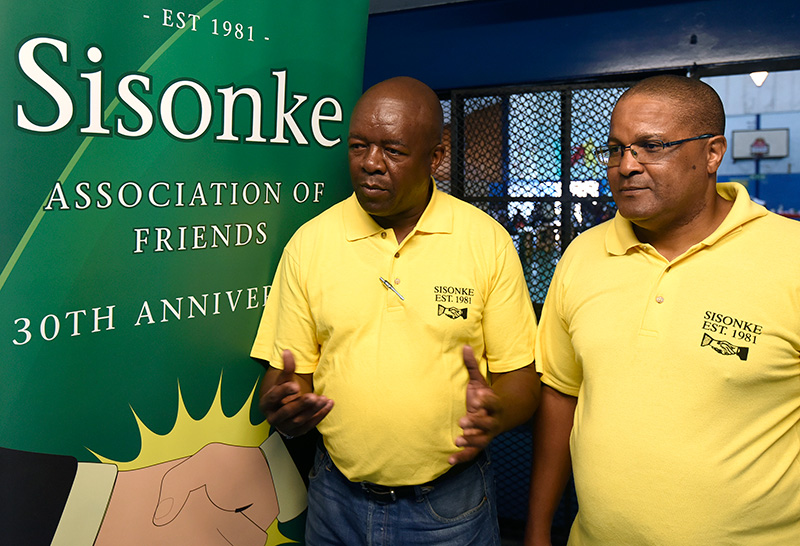 "We only have one body. Without our health we can't do anything, so our communities really need this event. It encourages a health-screening process, which is so important. We can't just go to the doctor when we feel sick. We need to get out of that habit."
"We can't just go to the doctor when we feel sick. We need to get out of that habit."
Testing under way
When UCT News visited the sports complex, dozens of patients were already being attended to at mobile testing stations in the main hall while others waited patiently for their consultation and testing with medical professionals.
Tabata said they were providing screening for diabetes, hypertension and cholesterol testing, as well as conducting other tests, including Pap smears and for HIV.
He added that the healthcare professionals had a referral programme in place to send patients on to primary healthcare facilities where necessary.
"That's the second step to this programme and an equally important part of the day. If people need it, we have a referral process in place that will enable them to be treated at clinic level. There they will get the treatment and medication they need."
Making a difference
Based on the success of the pilot project, he said Sisonke and its partners hope to make the Health and Wellness Fair an annual event in the community.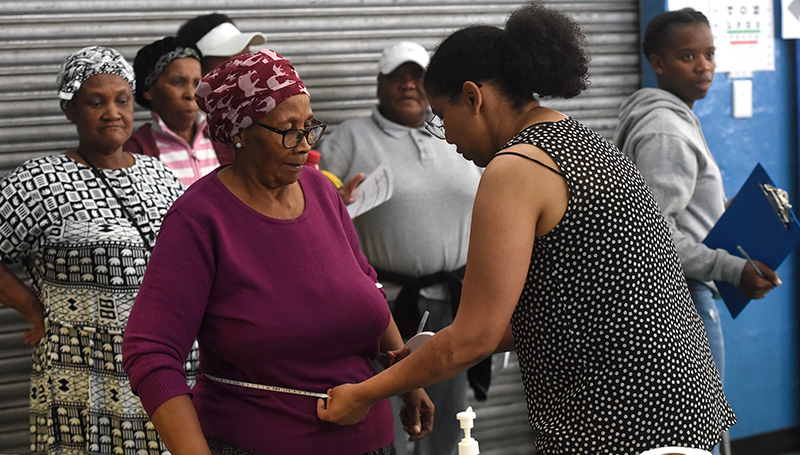 Sisonke is also in conversation with its sister organisations in other communities in Cape Town to brainstorm how to roll out the event to areas other than Gugulethu.
"Great benefits lie in an event of this kind, and we want to give members of other communities the opportunity to benefit from it as well," Tabata said.
"We can only get that right with the continuous help of our stakeholders, who we are so grateful for. We'd like to appeal to other [partners] to come on board too. Together, we really can grow healthier communities and make a distinct difference in the lives of so many of our people."
---
This work is licensed under a Creative Commons Attribution-NoDerivatives 4.0 International License.
Please view the republishing articles page for more information.
---