The University of Cape Town's (UCT) Institute for Creative Arts (ICA) promises that its ICA Live Art Festival 2018, which runs from 1 to 16 September, will explore new forms, break boundaries, flout aesthetic conventions, tackle controversies, confront audiences and experiment with perceptions.
This annual celebration of live art, designed to challenge and extend the audience's experience in a non-commercial environment, has offered a platform to both visual and performing artists for the past six years.
This year's programme will feature works by, among others, Nástio Mosquito, Albert Khoza and Robyn Orlin, Mamela Nyamza, Sue Williamson, Toni Stuart, Athi-Patra Ruga, Nelisiwe Xaba, FAKA, Sello Pesa, John Nankin, Ilze Wolff, Theo Herbst and Donna Kukama.
It is curated by Jay Pather, with co-curators Nomusa Makhubu, Nkule Mabaso and James Macdonald.
The festival will be presented on four platforms, the first of which, Trajectories, focuses on the development of live art and comprises productions from different lineages, said Pather.
"Several African artists connect contemporary live art with classical African tradition, reminding us that the presence of live art on the continent long predates the coinage of the term in the West," he said.
These include Khoza and Orlin teaming up to present And so you see … our honourable blue sky and ever enduring sun … can only be consumed slice by slice …. while, in a second collaboration, musician Mthwakazi and performance artist Sikhumbuzo Makandula revisit the Tiyo Soga songbook using isiXhosa oral tradition.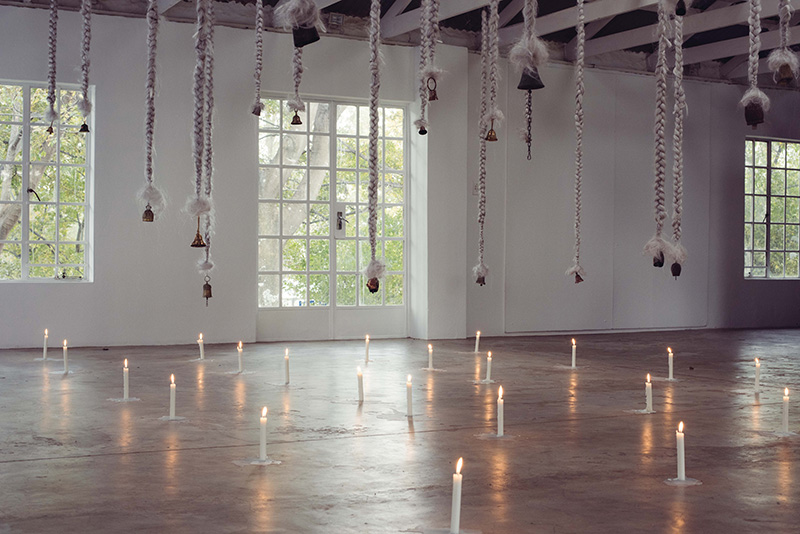 Intimacies and biography
The second platform, Intimacies and Biography, considers intimacy and personal performative portraiture in the time of decolonisation, and is headlined by Museum of Lungs. This is a collaboration between Egyptian theatre director and playwright Laila Soliman, musician Nancy Mounir and South African artists Stacy Hardy and Neo Muyanga.
Recognising the roots of live art in disruption, interruption and protest, the third platform, Actions and Activism, features curatorial fellow Greer Valley who curates several works that emerged from the Fees Must Fall protests.
Nombuso Mathibela and Leila Khan will also present Engaging the Archive: Creative Resistance Through Publication, while Malawian activist and artist Catherine Makhumula presents Corner Street, a large-scale multimedia installation based on the lives of sex workers.
"The fourth and final platform considers live art In the Time of the Anthropocene."
The fourth and final platform considers live art In the Time of the Anthropocene and includes Theatrum Botanicum, by acclaimed Swiss artist Uriel Orlow. Works by Melanie Boehi, Zayaan Khan and Nathalie Mba Bikoro will be curated by ICA curatorial fellow Cornelia Knoll, who explores the "politics of nature through the poetics of decolonial live art".
The festival is hosted at a variety of venues, among them UCT's Little Theatre Complex, Iziko National Galleries and different spaces around the city centre. These include the Cape Town Station, the Company's Garden, the Planetarium and the Castle of Good Hope.
Read the full programme for the festival.
---
This work is licensed under a Creative Commons Attribution-NoDerivatives 4.0 International License.
Please view the republishing articles page for more information.
---