In response to poor water and sanitation services in Imizamo Yethu, the University of Cape Town's (UCT) School of Architecture, Planning and Geomatics has been helping to introduce innovations that improve daily life for residents of the informal settlement, while simultaneously giving students hands-on experience of design and construction.
The initiative began in 2010 with Associate Professor Nic Coetzer and Cape Town architect Luis Mira. It evolved from 2011 when second-year students started designing and prototyping platforms aimed at improving communal spaces for water collection and clothes washing as part of their course curriculum, and then building them during their June holidays.
Senior lecturer Michael Louw, who has led the project since 2012, said, "The service ratio of people to taps in Imizamo Yethu is exceptionally low. That was really the motivation, to go there and try and add more taps."
"The service ratio of people to taps in Imizamo Yethu is exceptionally low. That was really the motivation, to go there and try and add more taps."
"The areas where those water points are aren't necessarily formalised ... There's usually no shade of any kind or infrastructure for people to use. So our motivation was to enhance the infrastructure, to make those places better and to add taps.
"When we started, there were 24 taps in the informal portion [of Imizamo Yethu] and we have managed to increase that by 50%," he said.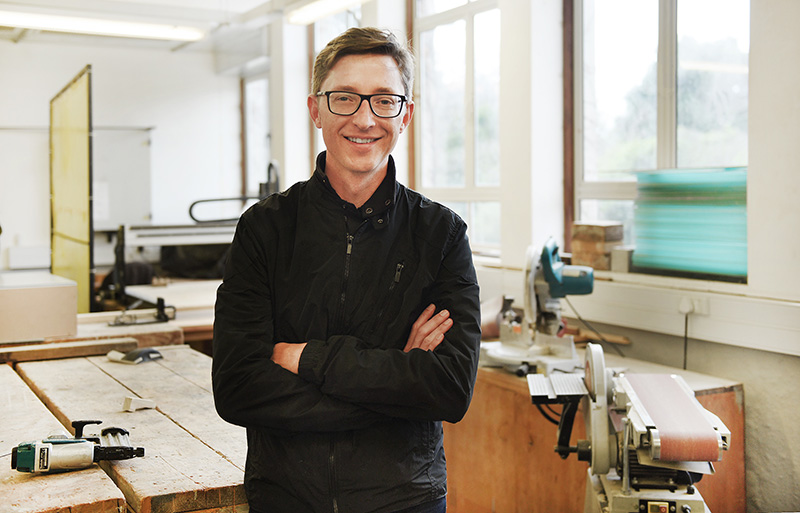 Improving infrastructure
The initiative forms part of both the second-year design and theory course and the technology course, where students first design and then manufacture physical prototypes of components.
The types of infrastructure they have created over the years include components such as furniture, tiles, wash tops and shade structures. They have used recycled materials where possible, like the shade structure that was made using the wood from the architecture studio floor after the building was flooded.
Each year, a collaborative design is chosen for its feasibility and innovation.
"It's got to have some aesthetic value to improve the quality of the space," said Louw.
"It's got to have some aesthetic value to improve the quality of the space."
Disastrous fire
The disastrous fire of 2017 destroyed almost half of Imizamo Yethu. The water platforms already created by the UCT students were some of the only portions of the built fabric left standing in the aftermath, and they have subsequently been used as storage spaces and service points.
The City of Cape Town's reblocking efforts that followed resulted in unrest in the area, and the students have not been able to return to date.
"In 2017 the situation was too volatile for us to take students in, and it's still contentious. Until the reblocking is finished, it's also very difficult to decide where to position the platform," Louw explained.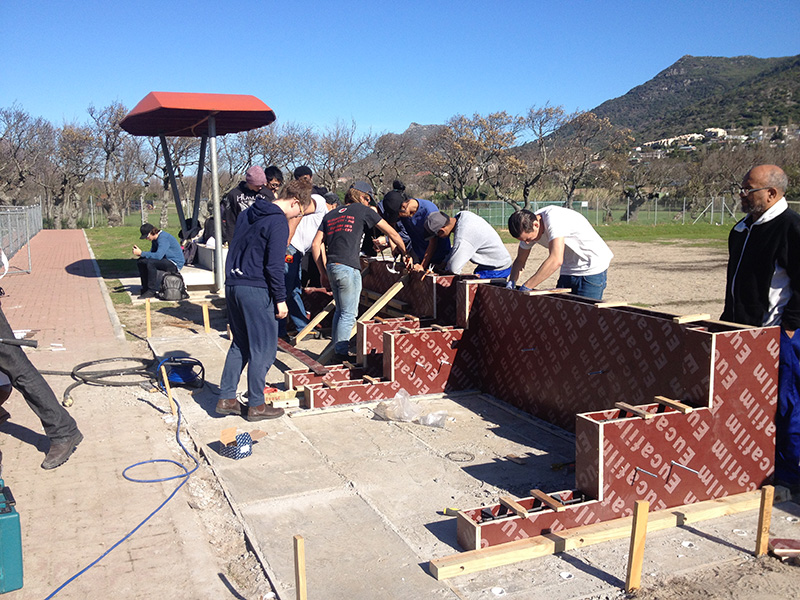 Although their work in Imizamo Yethu has been put on hold, it is continuing on campus. Students have recently been working on components and prototypes, building up a stockpile of parts they will use once they can return to the site.
"Students have been exploring traditional craft techniques, such as weaving, basketry, knitting, wood carving and hair braiding, then capturing them digitally through photogrammetry, scanning or photography.
"The traditional techniques are then reinterpreted and digitally and physically modelled to create negative moulds and positive castings, the final versions of which we intend using for future interventions in Imizamo Yethu."
He added that their ultimate aim was to install a network of platforms for water towers. Three 5 000-litre tanks have already been pledged by a large water tank manufacturer.
They are keeping a close eye on operations in Imizamo Yethu, according to Louw, and will return to their work as soon as possible.
Community architecture
For most second-year students, the experience of seeing a construction project through from design stage to completion is completely new.
"It was in our second year, so it was the first time we were on a building site," said Graham Siebert, a master's student who worked on the water platform in 2013.
"We could take some of the stuff we had learnt in our technology course and actually see it happen in real life, and not just in photos and drawings."
Zonke Mzi, also doing her master's, said she had found the experience useful.
"It has influenced what type of job I would like to pursue and the type of architecture that I'm interested in – probably architecture that is community-inclusive and involves the people you're designing for."
---
This work is licensed under a Creative Commons Attribution-NoDerivatives 4.0 International License.
Please view the republishing articles page for more information.
---