Over 5 200 students will be capped during a seven-day, 14-ceremony autumn graduation fest in the Memorial Hall from 3 to 10 April. This will include the awarding of two honorary doctorates and other honours.
Highlights during the ceremonies, which kicked off today, will be the award of 67 doctoral degrees and two honorary doctorates. Former rector and vice-chancellor of the University of the Western Cape, Professor Brian O'Connell, and Justice Yvonne Mokgoro, the first black woman to be appointed to the Constitutional Court in post-apartheid South Africa, will be awarded honorary degrees on 4 and 7 April respectively. These awards will recognise their significant contributions to their fields and to the development of democracy in South Africa.
O'Connell will receive a Doctor of Education (honoris causa) from the Faculty of Humanities for his engaged leadership in education and development locally and abroad. Mokgoro will receive a Doctor of Law (honoris causa) from the Faculty of Law for her notable contributions to transformation and social justice beyond the legal profession.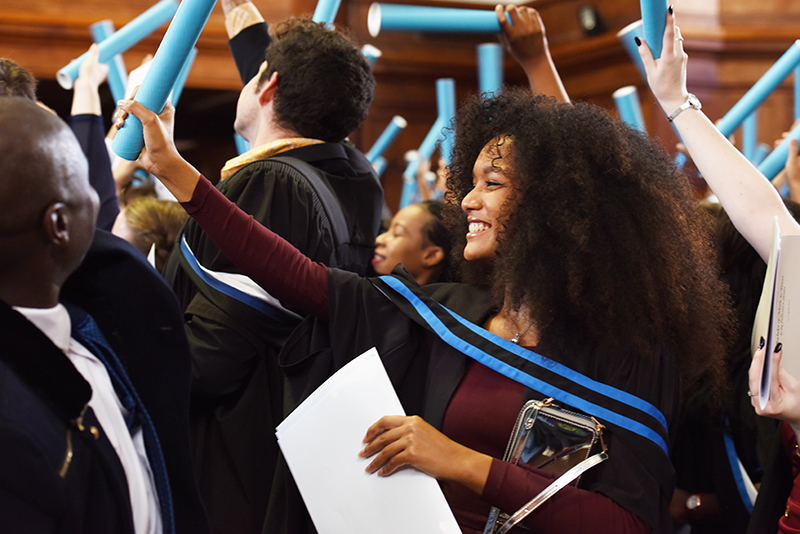 In addition, on 4 April the Social Responsiveness Award will be made to Dr Jon Clark, Patti Silbert and Ferial Parker. This trio has been closely involved with the pioneering Schools Improvement Initiative, primarily in Khayelitsha, to boost university entrance rates from secondary schools in the area. On 5 April community health activist Dr Sophia Kisting-Cairncross will receive the President of Convocation Medal, awarded annually to a UCT alumnus who has made a significant contribution to the common good.
Limiting beliefs
Renowned environmentalist and UCT alumnus Lewis Pugh was the first of eight guest speakers for this graduation season.
Addressing Faculty of Commerce graduands at the 14:00 ceremony on Monday, Pugh challenged them to identify their limiting beliefs – those assumptions that would prevent them from reaching their goals and dreams.
An adjunct professor in international law at UCT, Pugh holds a BA, LLB and LLM in maritime law from UCT and an LLM in international law from Cambridge University. He is renowned for his "Speedo diplomacy" – Pugh is a frequent swimmer across vulnerable ocean ecosystems to draw attention to their degradation through climate change and exploitation.
Since undertaking a long-distance swim in an open stretch of sea at the North Pole in 2007 to highlight accelerated melting of the Arctic sea ice, Pugh has completed long-distance swims in every ocean around the world.
In 2016 he helped negotiate the creation of the largest protected area in the world in the Ross Sea off Antarctica, which needed the agreement of 24 countries. The Ross Sea Marine Protected Area is 1.5 million square kilometres – about the size of South Africa and Zimbabwe combined.
Empowering mindset
However, it was during a marathon swim to draw attention to the plight of the Maldives in the face of rising sea levels that the ocean advocate came face to face with his own limiting assumption.
Pugh and his swimming partner were caught in strong currents in a channel between islands when the rudder of their craft was damaged on a coral reef. Pugh spotted a luxury yacht in the distance and remembered someone telling him that Chelsea Football Club owner, Roman Abramovich, kept such a yacht in the Maldives. Pugh joked about the chances of their being rescued by Abramovich's yacht.
His swimming partner, a retired British general, got on the mobile phone to Investec (their sponsor), and after providing their grid coordinates things were put in motion. A short while later they were indeed rescued by Abramovich's yacht, and after Pugh had finished his swim they spent several glorious days on board.
"Everyone was happy except me," he recalls.
"For the last three days of that swim I kept asking myself: Why did you not pick up that phone and call Roman Abramovich? Why, deep down, did you not believe he would come and rescue you in those circumstances? Where did that limiting belief come from? That's the danger of limiting beliefs."
"Why, deep down, did you not believe he would come and rescue you in those circumstances? Where did that limiting belief come from?"
Pugh put the question to his swimming partner and the answer was "illuminating and completely transformation at that moment in my life".
His partner said, "I have honestly gone through life believing that every person wants to help me."
That empowering mindset is what everyone needs, he told graduates. Limiting beliefs would rob them of their hopes and dreams, no matter how bright they are.
"You need to be able to identify what these are and keep pushing them away, pushing them away, pushing them away … and when you are able to do this you will be able to do what people say is impossible to achieve."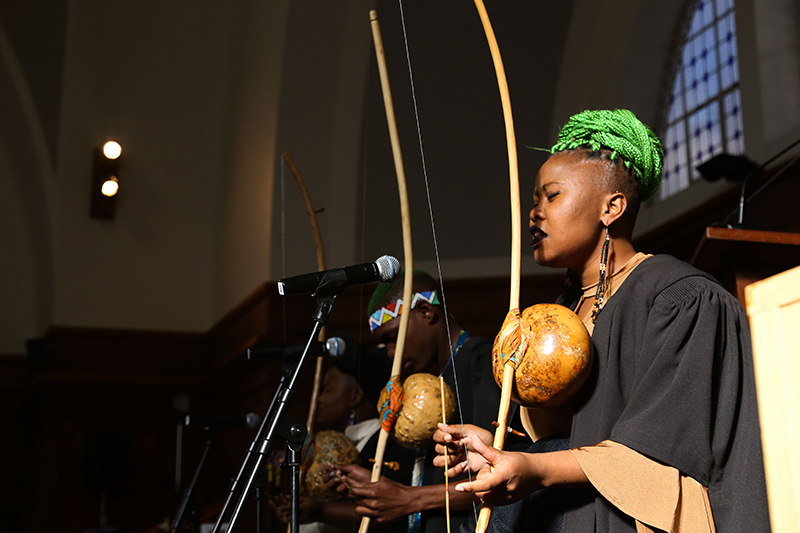 Watch the Faculty of Humanities graduation ceremony on 3 April...
Watch the Faculty of Commerce graduation ceremony on 3 April...
Watch the Engineering & the Built Environment graduation ceremony on 3 April...
---
---
This work is licensed under a Creative Commons Attribution-NoDerivatives 4.0 International License.
Please view the republishing articles page for more information.
---