Professor Mamokgethi Phakeng, currently the deputy vice-chancellor for research and internationalisation at UCT, has been appointed by Council as the new vice-chancellor of the university with effect from 1 July 2018. Professor Phakeng will take over from Dr Max Price, who has held the position since 2008.
The UCT Council congratulated Professor Phakeng on reaching this milestone in her career.
Chair of Council Sipho Pityana said that the decision to appoint Professor Phakeng had followed a competitive recruitment process that included public presentations to stakeholders by the shortlisted candidates. What had stood out was her sound knowledge of the key challenges and opportunities arising from the changing higher education environment both locally and globally.
Commenting on her appointment, Professor Phakeng said, "I am honoured to have been afforded an opportunity to lead one of the best institutions on the continent. I am particularly humbled by the overwhelming support that I have received within the university community.
"I am honoured to have been afforded an opportunity to lead one of the best institutions on the continent."
"I know that the task that lies ahead is a mammoth one and I do not underestimate its complexities. In every challenge we face there are also opportunities. I also know that alongside all the members of the campus community, we will meet the challenges and reach even higher milestones as an institution."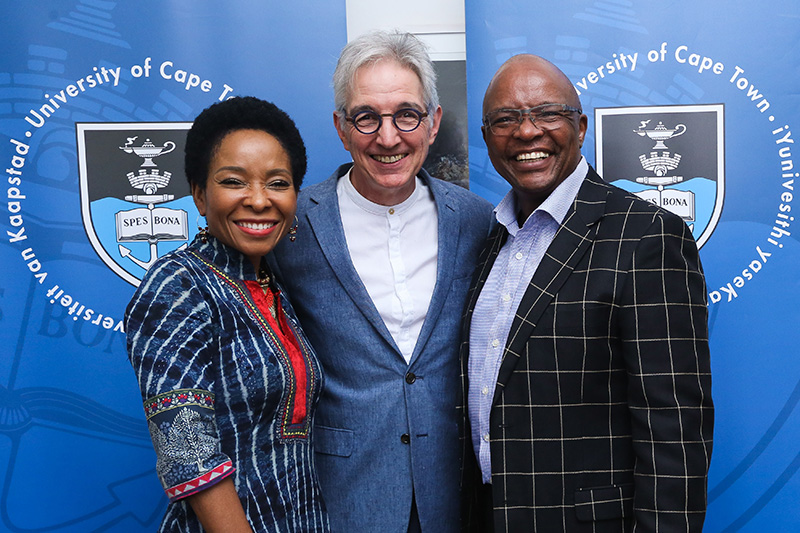 After congratulating Professor Phakeng, Pityana added, "I, alongside and on behalf of the greater university community, thank Dr Price for the sterling work he has done in the past 10 years and which he continues to do in steering the university through remarkable milestones and complex moments. We will take the opportunity to thank Dr Price and to celebrate his achievements closer to his departure at the end of June 2018."
Dr Price welcomed the appointment, saying, "I congratulate Professor Phakeng on this exciting personal and professional achievement. The role of Vice-Chancellor at UCT is an extremely demanding one, but I have no doubt that Professor Phakeng has qualities that will stand her in good stead as she takes on this significant challenge."
The university community will find an appropriate moment to celebrate Professor Phakeng's appointment once she comes into office on 1 July 2018.
---
This work is licensed under a Creative Commons Attribution-NoDerivatives 4.0 International License.
Please view the republishing articles page for more information.
---