A team of dedicated heart surgeons, clinicians and medical engineers at Strait Access Technologies (SAT) – a UCT start-up company – has perfected a heart valve that will save millions of lives.
This breakthrough comes on the eve of the 50th anniversary of the world's first heart transplant, by Professor Christiaan Barnard, which took place at Groote Schuur Hospital on 3 December 1967.
The valve was designed with developing nations in mind, where millions of patients are in need of a life-saving valve replacement.
"The valves are made from a novel plastic material, and can be mass-produced at low cost."
"Rheumatic heart disease occurs most frequently among people living in crowded conditions with limited access to health care," explained Professor Bongani Mayosi, dean of the Faculty of Health Sciences.
"An initial untreated infection of the throat with streptococcal bacteria leads to an immune response of the body that inadvertently also attacks a patient's heart valves."
For millions of patients this autoimmune attack destroys the heart valves to a point where only replacement with an artificial valve can save their lives.
The SAT valve allows doctors to repair or replace diseased heart valves at under-resourced hospitals without the need for open-heart surgery.
The team estimates that the cost of this surgery will be at least seven times lower than that of currently available procedures.
Global accolades
The idea was first conceived 10 years ago, and for the past six years a team of roughly 30 engineers, technologists and surgeons have been developing both the breakthrough valve and the procedure for its placement.
"In essence, all a general surgeon will have to do is make a small incision and insert a self-homing hollow balloon carrying the valve into the heart."
SAT has since received two prestigious global awards for innovation in cardiac surgery, which were handed over at a recent meeting of the European Association of Cardio-Thoracic Surgery (EACTS) in Vienna.
"It was amazing to see the enthusiasm with which this innovation was welcomed by so many of the world's top cardiac surgeons and academics," commented Heather Coombes, chief operating officer of SAT, in a recent interview.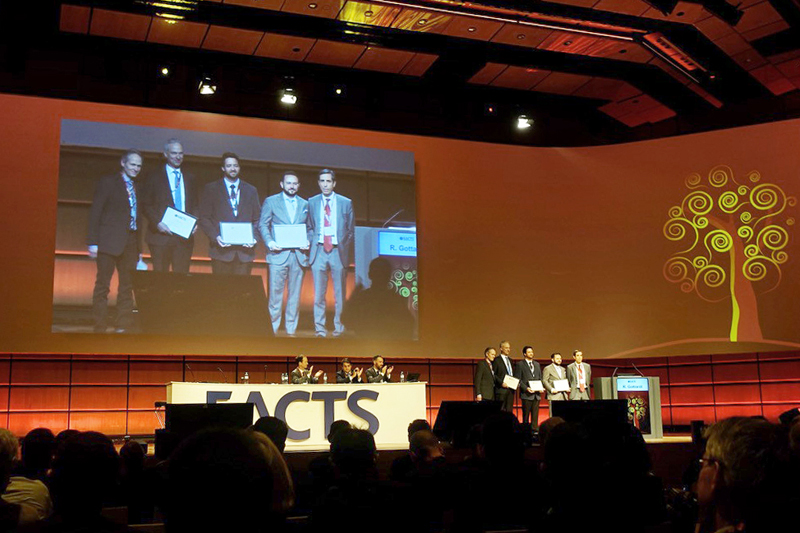 Durable and affordable
There are numerous problems associated with heart-valve replacement, explained Professor Peter Zilla, who is the head of the Christiaan Barnard Department of Cardiothoracic Surgery at UCT. Zilla also heads the team developing the valve and pioneering the procedure for its placement.
"Open-heart surgery requires heart centres, specialist cardiologists and heart surgeons. It also requires expensive heart-lung machines and other medical equipment, as well as sophisticated theatre and aftercare facilities," he said.
"Apart from the high cost of medication, the replacement heart valves being used now are imported from North America or Europe." These are expensive and poorly suited to the affected patients, Zilla explained.
The new valve and the procedure to place it address all of these shortcomings. Importantly, the valve is available at a fraction of the cost of valves currently on the market.
"In essence, all a general surgeon will have to do is make a small incision and insert a self-homing hollow balloon carrying the valve into the heart. The heart continues to beat during the implantation of the valve, without interrupting the blood flow to the brain and the other organs.
"The valves are made from a novel plastic material, and can be mass-produced at low cost. Long-term bench tests show a durability equivalent to 20 years in a patient," he said.
Ready to roll out
Zilla and his team expect to begin clinical tests of both the valve and the procedure with 150 patients in 2018. It will then be ratified by global medical governing bodies and manufactured for global distribution in Cape Town by SAT.
Cardiologists from South America, Asia and China have already shown great interest in the valve.
"I would like to acknowledge the financial support we have received in developing this valve from UCT and our major funder, Bidvest," said Zilla.
Discussions are currently under way with bodies such as the United Nations Industrial Development Organization, various NGOs and teaching hospitals, as to how the valve will be rolled out after trials and the approval process are complete.
Meanwhile, clinicians, engineers and researchers at the Christiaan Barnard Department for Cardiothoracic Surgery are already looking to their next innovation goal.
Having led in tissue regeneration for decades, they have received a grant from the National Research Foundation to create living replacement heart valves that can grow with the patient.
---
This work is licensed under a Creative Commons Attribution-NoDerivatives 4.0 International License.
Please view the republishing articles page for more information.
---