It starts with a sore throat, commonly known as 'strep throat'. It usually strikes in childhood, but can end with a stroke, heart failure and death before the patient even reaches their thirties. Rheumatic heart disease affects an estimated 33 million people globally – the vast majority living in developing countries – many of them severely impacted.
"While rheumatic heart disease is highly prevalent, very little is known about the health outcomes of the disease," says Dr Liesl Zühlke, paediatric cardiologist at the Red Cross Children's Hospital. "This is because it is largely limited to developing countries and impoverished areas in developed countries. So the countries in which rheumatic heart disease is the most prevalent don't have the resources to collect the necessary data."
To fill this gap, Zühlke and Professor Bongani Mayosi, dean of the Faculty of Health Sciences, led a two-year study – the Global Rheumatic Heart Disease Registry (REMEDY) – to better understand the impact of the disease. REMEDY tracked the health outcomes of 3 343 patients in 25 centres in 14 countries (12 in Africa as well as India and Yemen) to assess rates of mortality, stroke, heart disease and other serious clinical consequences.
The results were sobering. According to Zühlke, the mortality rate from rheumatic heart disease was shown to be far higher than previously believed. Prior to the study, the calculated mortality rate –how many people died from the disease – was 1.25% per annum. The mortality rate calculated by the REMEDY study was closer to 8.45% per annum.
The study also revealed very significant negative health outcomes of the disease. The patients who participated in the study were generally young – around 28 years old – largely female, and had already suffered significant consequences from the disease. Nineteen per cent of the group at Groote Schuur Hospital, for instance, had already suffered a stroke.
The great tragedy, says Zühlke, is that evidence-based interventions to prevent and treat rheumatic heart disease do exist, but are not available in countries where the disease is endemic, or are not being used appropriately.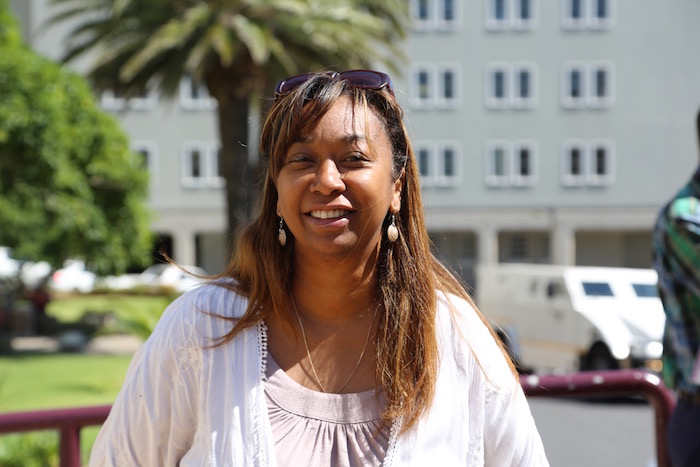 Rheumatic heart disease is caused by an infection of streptococcus bacteria, which causes inflammation and pain in the throat. If not properly treated with antibiotics, the strep throat is followed by acute rheumatic fever, an auto-immune reaction to the streptococcus that can lead to the development of lesions in the patient's heart valve: rheumatic heart disease.
"Antibiotics – specifically penicillin – should be used at the strep throat stage, and again for those diagnosed with rheumatic heart disease as a secondary preventive measure" says Zühlke. According to clinical guidelines, 100% of patients with severe disease should be on lifelong penicillin prophalyxis, but the study revealed that only 59% were being treated with the drug. "It could be worse, but it should be better," she says.
Penicillin will, however, not cure a patient if a heart lesion has already formed, although it may stop it from getting worse or from spreading to other heart valves.
"Once the lesion is formed, it is permanent," says Zühlke.
Many patients are severely affected right from the start, and for them the only option left is surgery. There are two options here: the first is a heart valve repair but, if the valve is damaged beyond repair, it needs to be replaced.
A mechanical valve needs constant care, explains Zühlke, and one of the ways of doing that is by taking a regular blood thinner.
"So, in a nutshell, clinical interventions for the disease are penicillin, which everybody should be taking, surgery if you are severely affected, and a blood thinner if you have had valve replacement surgery."
Strep throat is common in developing countries, explains Zühlke, but it is not recognised as an issue. Poor access to healthcare, poor nutrition and other factors also play an important role in the prevalence of the disease, but levels of illness and death would be greatly reduced if it were properly diagnosed and treated at an early stage.
The REMEDY study therefore aims to create a core of people in Africa working to ensure that the disease is properly addressed. Part of this involves patient awareness campaigns, in which healthcare workers explain the consequences and correct treatment of rheumatic heart disease so that patients are empowered to insist that their healthcare providers treat them appropriately.
"Another exciting thing is that we have seen a massive policy change as a result of the outcomes of the REMEDY study," says Zühlke. "In 2015, the African Union issued a resolution and roadmap on how to combat the disease in Africa. This was published as a communique consisting of seven points, five of which came directly from the REMEDY study."
Importantly, as socio-economic circumstances change, we see a decrease in rheumatic heart disease. So, while treating 100% of patients with strep throat with penicillin is the first priority for combating rheumatic heart disease, the ultimate goal is to ensure access to healthcare, improved nutrition and quality of life across the African continent.
Read more about treatment for rheumatic heart disease
.
Story by Natalie Simon
---
This work is licensed under a Creative Commons Attribution-NoDerivatives 4.0 International License.
Please view the republishing articles page for more information.
---