UCT marine scientists professors Peter Ryan and John Bolton and Dr Sarah Fawcett were honoured at the South African Network for Coastal and Oceanic Research's (SANCOR) recent triennial awards at the Southern African Marine Science Symposium (SAMSS) in Port Elizabeth.
The awards recognise distinguished scientists, technicians, communicators and emerging researchers in the marine and coastal sciences. Ryan and Bolton received the Gilchrist Memorial Medal while Fawcett was one of two recipients of the SANCOR Young Researchers Award.
The Gilchrist Memorial Medal recognises the contributions of distinguished scientists to marine science and who foster excellence in South African marine sciences and prioritise the country's marine and coastal environments.
John Bolton
Bolton is a leading expert on the biology and phylogeography of seaweeds, the biology and biogeography of kelp and integrated seaweed–marine animal aquaculture. He has published extensively, not only on the seaweeds of South Africa but also of Namibia, Angola, Madagascar, the Éparses Islands of the Mozambique Channel, Kenya, Mauritius and Reunion.
He has served as the principal investigator on almost all seaweed-based National Research Foundation projects over the past 30 years. According to the citation, most of the published research on the commercial production of seaweed has been produced by research projects Bolton has led. His research group has also made significant contributions to successful aquaculture industry, "making the country readily recognised internationally as a region well placed in the integrated aquaculture industry".
In his 34 years at UCT he has supervised and graduated 17 PhD students (with eight currently registered), over 25 MSc students and 70 honours projects. The citation refers to his many graduates, who are now pursuing careers in the biology field in Africa and abroad, "demonstrating his impact on education and unwavering investment in redress".
The citation continues: "[He] has had a profound effect on the lives of more than just his students, but also on the research community as a whole, the public and, in some instances, the potentially marginalised coastal communities."
Bolton says, "I'm very proud to be awarded the Gilchrist Medal, and that my name has been appended to a list of eminent marine scientists, which now has 24 awardees since the first award to UCT zoologist John Day in 1987. It also makes me very happy to be the first person on the list who is a marine botanist and phycologist (someone who studies algae), with previous awardees being prestigious marine zoologists and oceanographers."
Although he retires at the end of 2017, Bolton says that he has no intention of quitting research, "which is broadening into ever more interesting and diverse areas of seaweeds and their biology".
The award of the Gilchrist Medal came with other special memories.
"I was unfortunately unable to attend the presentation banquet in Port Elizabeth as I was on a singing tour in South America with the Cape Town Male Voice Choir. This makes me the first person to be awarded the Gilchrist Medal and sing "Shosholoza", live on Uruguayan TV, on the same day!
"I saw a video of the presentation very soon after the event, as it was recorded by my former honours student, John Duncan (at the conference as senior manager of the Marine Programme of the World Wildlife Fund) and immediately sent on WhatsApp to his father, Andrew Duncan, who was with me on the choir tour."
Peter Ryan
Ryan, the second 2017 Gilchrist Medal awardee, is director of the FitzPatrick Institute of Ornithology and described as one of the most prolific marine scientists that South Africa has produced.
"But he doesn't just study birds," the citation continues. "He works on pollution and marine litter, he dabbles in fishes and barnacles and he makes real contributions to the management and conservation of marine resources.
"Peter is one of the go-to guys for the Royal Society for the Protection of Birds and Birdlife International when it comes to seabird conservation."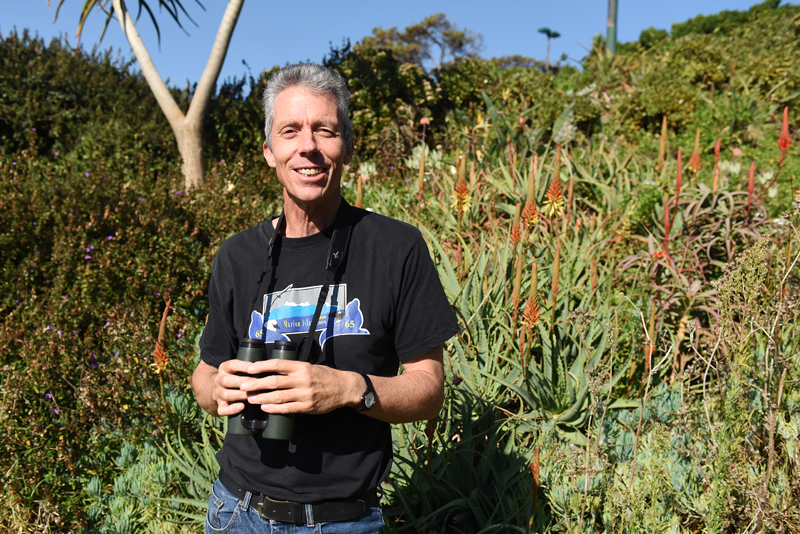 Ryan was recently awarded an A-rating by the National Research Foundation, and has published widely: 12 books; 36 book chapters, including 180 species accounts in the Handbook of Birds of the World and 80 species accounts in The Atlas of Southern African Birds; various reports, which include two island management plans; and 190 articles. He was president of Birdlife South Africa (2010–12) and has played key roles as an advisor for the Working for the Coast programme with Two Oceans Aquarium's education division. He has supervised 15 PhD students, 18 MSc students, 57 MSc research projects and numerous honours projects.
Ryan says: "The news came as a complete surprise, and I was very sorry that I was unable to attend the SAMSS meeting to receive the award in person. It is largely testament to the hard work of the many collaborators, students and field workers who have been responsible for much of my marine research over the last few decades."
Sarah Fawcett
Fawcett, a Princeton biochemical oceanography graduate, is a lecturer at the Department of Oceanography. Broadly, her research seeks to understand and quantify the complex relationships between biogeochemical fluxes and primary activity in the ocean, with implications for past, present and future climate ecosystem functions, ocean fertility and global biogeochemical cycles.
The citation reads: "She has produced some novel work coupling isotope measurements with techniques such as flow cytometry and biological rate experiments, yielding high-resolution insights into marine ecosystems and Earth's climate system."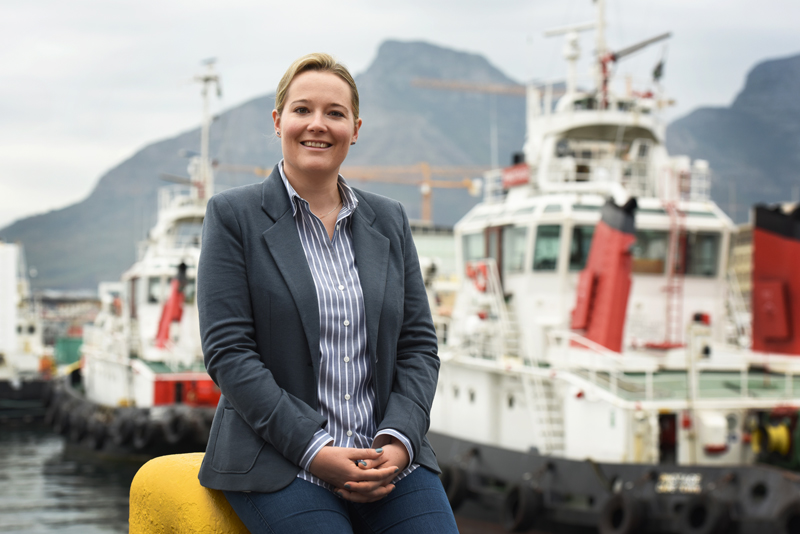 Fawcett, who is the South African Emerging Researcher representative for Life Sciences on the Scientific Committee for Antarctic Research, has published 15 articles in international peer-reviewed journals, including Nature Geoscience, PNAS (Proceedings of the National Academy of Sciences), Global Biogeochemical Cycles and Limnology and Oceanography. She is the lead principal investigator on the only all-South African project funded as part of the Swiss Polar Institute's Antarctic Circumnavigation Expedition.
To support her research and students, she has secured funding from various sources to ensure that her students have opportunities to present their research, participate in research cruises and field campaigns, and to be trained in innovative techniques. She supervises four PhD students, co-supervises another PhD student and supervises five MSc students.
Fawcett was recently named among the Mail & Guardian's top 200 young South Africans. With the SANCOR award, she has recorded another milestone in her research career.
She says, "I am honoured to have been chosen by the South African marine community to receive this award, which is as much a recognition of the hard work of my students as it is of my efforts. For a young researcher, this award feels like an endorsement of the research agenda I've been pushing since arriving at UCT, and it's a wonderful motivator to keep advancing that agenda as far as possible."
---
This work is licensed under a Creative Commons Attribution-NoDerivatives 4.0 International License.
Please view the republishing articles page for more information.
---