The Opera Kaleidoscope, staged by the Opera School of the South African College of Music (SACM), allows rising stars to showcase their talent in intimate presentations with piano accompaniment by Dr Lisa Engelbrecht.
Each year the school sets a theme and selects the operas that the students perform. In an unusual achievement, Xolane Marman, a final-year postgraduate in Music Performance: Opera, will be directing this year's production.
Marman was born and raised by a single mother in the Knysna area. At the age of nine he began his singing career in the primary school choir and community choirs. When he reached high school level, he started taking solo parts as a tenor.
In 2007 the UK Lottery funded his first recording experience with the band Joint Effort at the Peace of Eden Recording Studio in Knysna, after which he toured England.
"I was performing in theatres and concerts halls around Doncaster, London and Brighton," says Marman.
Despite his passion for music, he first went to study accountancy at the Nelson Mandela Metropolitan University because he felt that he needed to please his parents and do something that was not art related.
"But in my third year, I really felt the need to take a gambling chance and study music without telling them, not knowing they would be very supportive," he says. "I love music, especially classical music. I've had this passion since primary school. It is more than just an art that anyone can do, it is a discipline."
Marman joined the SACM in 2011 and landed his first chorus part in 2012 in the opera Les Contes d'Hoffmann. He followed that up in 2014 in the chorus for Il Viaggio a Reims by Rossini, and his first solo role as the commissioner in The Dialogues of the Carmelites by Poulenc.
He also featured in Cape Town Opera's collaboration with the SACM in 2015 as Giuseppe in La Traviata by Verdi, and appeared as Don Curzio in Mozart's Le Nozze di Figaro. Towards the end of the year he will be appearing as Monostatos in Cape Town Opera's production of Die Zauberflöte by Mozart at the Artscape Opera House.
He is currently training as a lyric tenor under voice trainer Patrick Tikolo.
Bringing into play
The SACM's productions are usually staged by a guest director. This year, however, in light of austerity measures, they decided to give the students a platform to showcase their talent.
"We decided that the students should put their theory into practical use," says George Stevens, acting director of the Opera School. "I was amazed at the creativity and progress of rehearsals, from the organising of costumes right down to rehearsal reports."
With guidance and assistance from senior lecturers and vocal coaches, the students are running the entire production. Devon Florence will be assisting Marman in directing the production and Dr Lisa Engelbrecht, head vocal coach, is musical director. Opera coach at SACM and conductor of the UCT choir, Kurt Haupt, will be the chorus master.
Fourth-year student Elisabeth Manduell is stage manager with her peer Marinda Jonker as assistant stage manager. Undergraduate students Renee Malherbe and Esther Lategan are in charge of costumes and wardrobe.
Marman believes that his experience as an assistant director on a few SACM operas, and some in collaboration with Cape Town Opera, have prepared him to direct this production.
"I am happy to say that I will be the first young and black student in my years of study at UCT to have directed one of many opera productions at the SACM and perhaps in the near future on bigger stages around the world."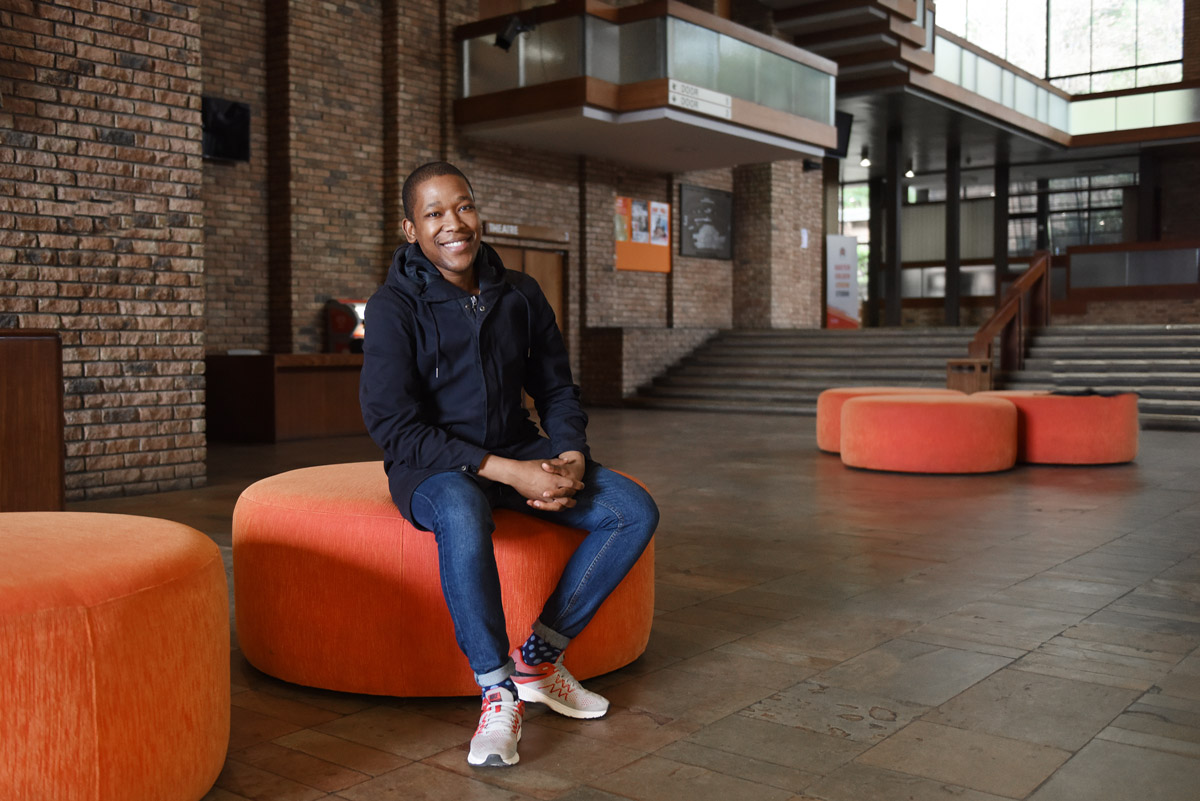 Final-year music student Xolane Marman will be directing this year's Opera Kaleidoscope at the Baxter Theatre. Photo Robyn Walker.

Servants of Love
The theme of this year's Opera Kaleidoscope is Servants of Love.
"The production explores actions controlled by love for something, someone or loving one's self. In the opening part of the programme, we will be treated to Mozart's La Clemenza di Tito, an opera seria, showing us how far one would go to get power and how friendship and relationships are destroyed by love of power," says Marman. "After interval we end the day with Pergolesi's La Serva Padrona, a comic opera of a servant girl who tricks her master into marriage."
The Opera School's annual Opera Kaleidoscope will take place on Friday 23 June at 19:00 and Saturday 24 June at 18:00.
Tickets are available from Computicket and at the door, priced at R45 to R60, and are free to UCT students.
---
This work is licensed under a Creative Commons Attribution-NoDerivatives 4.0 International License.
Please view the republishing articles page for more information.
---