To address development and social challenges, UCT and its students are putting their knowledge and research to work in partnership with communities. Engaging with non-profit organisations, the UCT Knowledge Co-op enlists students and academic partners to address pressing problems, building on the university's tradition of social responsiveness. The Knowledge Co-Op opens the door for community partners to access UCT's skills, resources and professional expertise. Projects address a wide range of need: from ICT support to early childhood development, prisoner rehabilitation, and sustainable community gardens.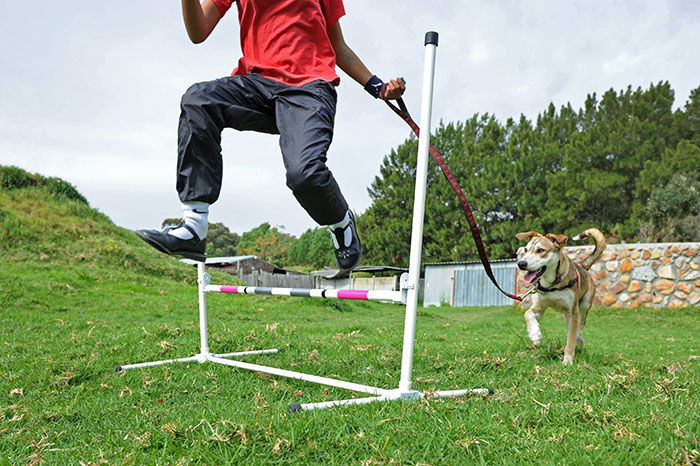 The Underdog Project addresses the social and emotional needs of youths and children using non-invasive animal-assisted activities, like training rescued dogs. The idea is to instil humane education in youths and their community, promoting responsible animal care and non-violence. The training that these shelter dogs receive also reduces kennel stress, prepares them for their new homes and accelerates their adoption.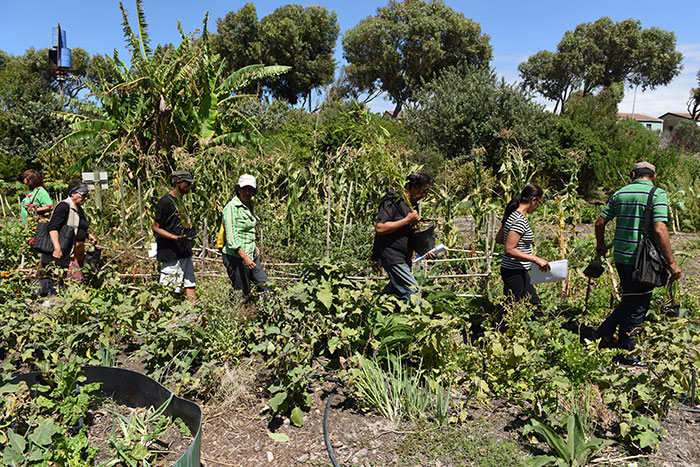 SEED (Schools Environmental Education and Development) is an award-winning non-profit and public benefit programme in Michell's Plain aimed at "whole community development". It integrates school education programmes, job creation for youth, a homestead gardens project and a community food freedom movement. Economics students worked with SEED to assess the benefits of their training programmes.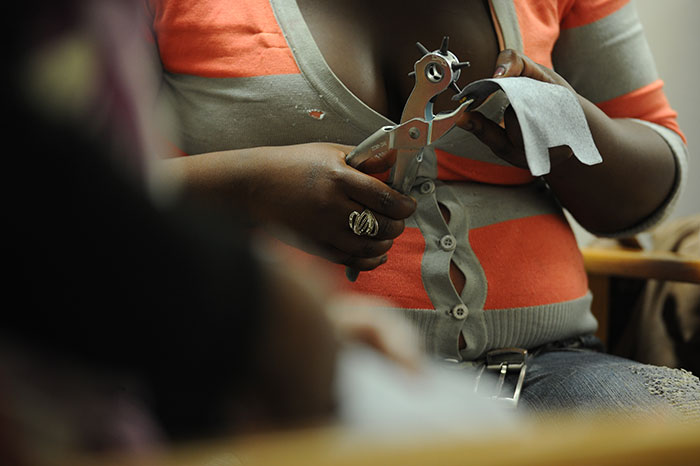 Embrace Dignity is an exit programme for prostituted women and includes self-development training and employment and advocates for a change in the law on prostitution. (In picture, one of the participants learns crafting.) The programme reflects the collaborative nature of the Knowledge Co-op's work in linking community groups with appropriately qualified UCT staff and students. It's an example of how students can use their thesis to help a community partner understand or solve a particular area of concern.
Urban farmer Nomonde Kweza of Teenagers Not Curses and winner of the 2014 Female Entrepreneur Subsistence Award, runs a programme in Gugulethu to deal with teens' social problems: substance abuse, suicide, rape, abortion or bullying. UCT economics staff and students run a case study on the role of urban farmers in the township.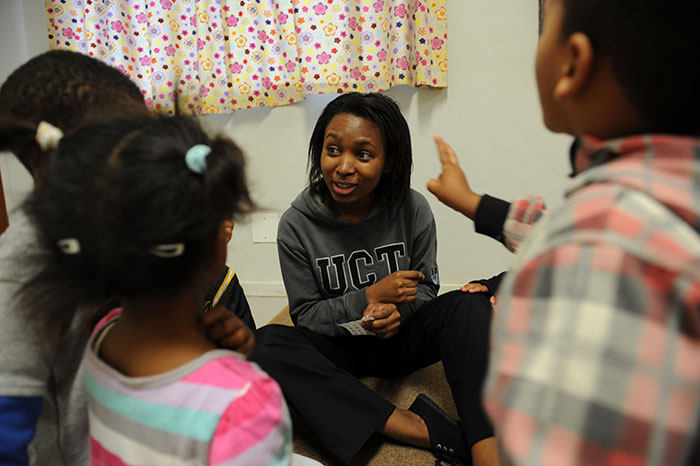 The New World Foundation runs a centre in Lavender Hill where they run a pre-school and various support services for youth and employment skills. The Knowledge C-Op has worked with them on creating an "unstealable fence" for their crèche. They also had an intern working on the Training Youth for Work programme. In addition, members of the Gender Studies department advised them on developing a research proposal (and interpretation of the study results) to address the absence of valid male role models in Lavender Hill, where gangsterism is rife.
---
This work is licensed under a Creative Commons Attribution-NoDerivatives 4.0 International License.
Please view the republishing articles page for more information.
---