Coinciding with Africa Month at UCT and in partnership with the Baxter Theatre Centre, the Department of Drama is commemorating the life and work of prolific South African theatre-maker Barney Simon in a season of plays, Touched by Barney Simon: A Retrospective, at the Little and Arena Theatres.
Twenty years after his death, the Barney Simon anthology still speaks to contemporary South Africa, reminding viewers the country's rich but painful history.
His immense contribution to the canon of theatre in the country, as both a playwright and director, is celebrated in the festival of five iconic, back-to-back productions: Cincinnati (directed by Jacqui Singer), Black Dog/Inj'emnyama (directed by Clare Stopford), Woza Albert! (directed by Mdu Kweyama), Have you seen Zandile? (directed by Ntombi Makhutshi) and Begeerte (directed by Amy Jephta) at the Little and Arena Theatres until 23 May.
These star the department's senior acting students.
To follow, the Baxter Theatre will present the sixth iconic production, Simon's Born in the RSA, this July after it is staged at the National Festival of the Arts in Grahamstown.
To mark this commemorative season, the drama department is hosting a symposium on Simon's life and work from 10h00 to 13h00 on 16 May at Hiddingh Hall and will feature a talk by Mannie Manim and a panel of guest speakers.
Simon's Black Dog/Inj'emnyama runs at the Arena Theatre and the double bill of Percy Mtwa's Woza Albert! and Have You Seen Zandile? by Gcina Mhlophe runs at the Little Theatre from 14-16 May, with performances at 20h00 nightly along with Saturday matinees at 14h00. Simon's Cincinnati (at the Arena) and Begeerte (at the Little Theatre) run at the same times from 21-23 May. Tickets cost R70 for each of the productions and can be booked by emailing Nabeelah Khan, who can also be contacted for reservations for the symposium.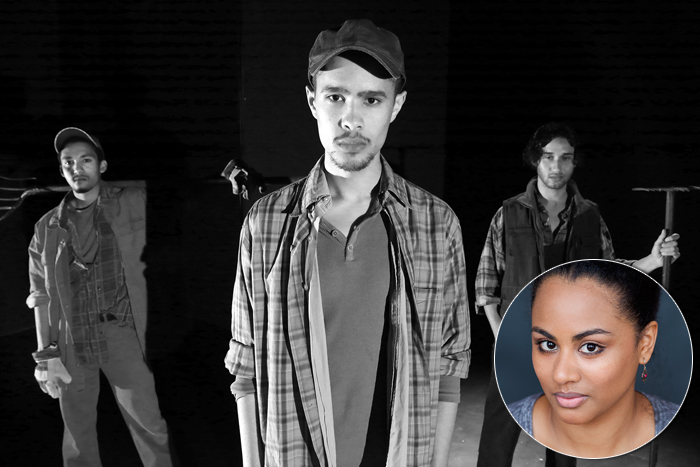 Begeerte, directed by Amy Jephta (inset), is Nina Fereeira's translation of Eugene O'Neill's Desire Under the Elms, a visceral story that is both violent and poetic. It deals with the desire to possess and to be possessed, and presents a tragedy in the form of a family drama. Front: Roberto Meyer as Eben. Back row from left: Dustin Beck as Peter and Anzio September as Simeon.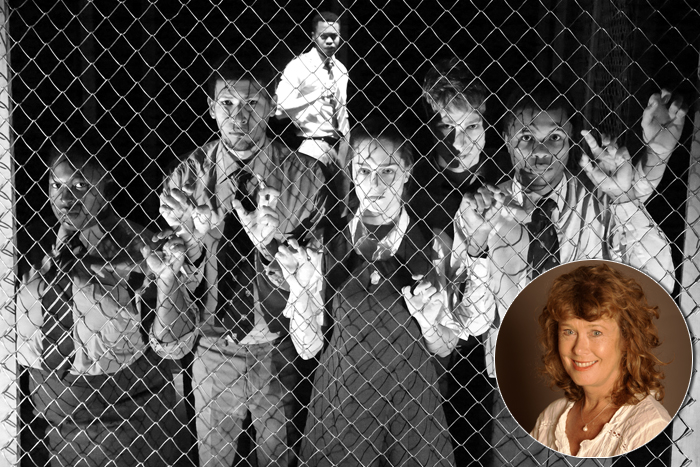 Black Dog/Nnj'emnyama, directed by Clare Stopford (inset), started out as a story about a white boy in the SADF's 32 Battalion, but became a story focused on the black actors' experiences of the '76 student riot and breaking the silence surrounding apartheid. Front row: Tankiso Mamabolo as Nomzamo/MaDhlamini, Cleo Raatus as Benni, Donna Cormack Thomson as Rita, Kai Brummer as Raymond and Sihle Mnqwazana as Gwababa.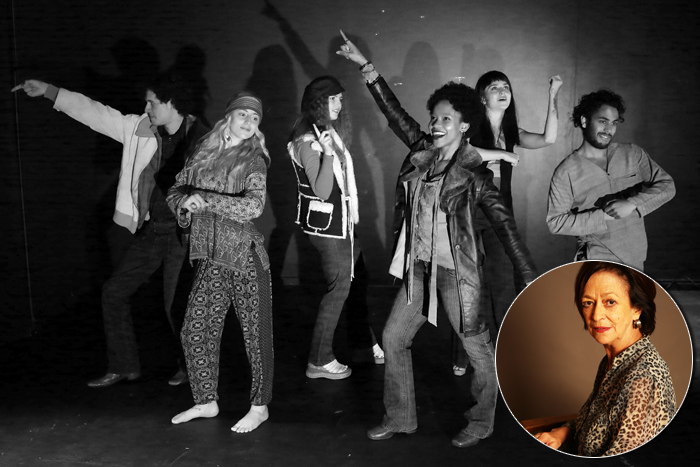 Cincinatti, directed by Jacquie Singer (inset), portrays the Johannesburg of 1979, reflecting the illegal disco clubs that had mushroomed across the city. It portrays a time of wild abandonment and dislocation while foreshadowing the chaos and violence that was to erupt. Front row: Phoebe Ritchie as Pat, Shalima Mkongi as Thembsie and Kiroshan Naidoo as Sachin. Back row from left: Matthew Kriel as Pieter, Jamie Money as Candy and Lauren Blackwell as Vicky.
Ntombi Makhutshi (inset) directs Gcina Mhlophe's autobiographical work Have You Seen Zandile? The play explores how identity is defined by one's relationships to others and the correlation between identity and language. In keeping with Mhlophe's influence on storytelling in South Africa it also examines the centrality of women as custodians of the African storytelling tradition. From left: Diana Makokobale Makgopa as Gogo and Elizabeth Akudugu as Zandile.
Story by staff reporter. Photos supplied.
---
This work is licensed under a Creative Commons Attribution-NoDerivatives 4.0 International License.
Please view the republishing articles page for more information.
---