The Neurosciences Initiative, which aims to transform research and teaching in the neurosciences in Africa, has sparked great interest since being launched at UCT on 23 March 2015. To mark this dynamic initiative, we look at six former UCT students, five exemplary academics and five emerging talents who have gone on to pioneer critical research in neuroscience around the world. Here are some of the extraordinary staff who have made their mark in the field.
Alan Bryer
Prof Alan Bryer is a leading authority on stroke, one of the most common causes of death and disability in South Africa. He heads up the division of neurology at Groote Schuur Hospital, the only academic stroke unit in South Africa. He is at the forefront of creating awareness about prevention and treatment of strokes and is regularly interviewed in the media. Bryer has developed a community-based model of stroke care and is widely published on a range of issues. Apart from stroke, his other research interest is neurogenetics.
Dan Stein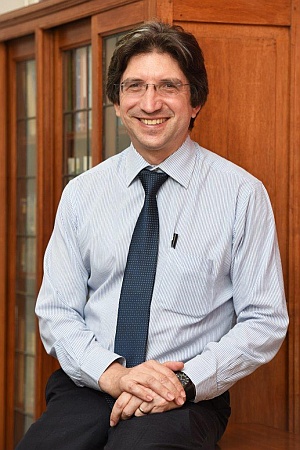 As Director of the UCT/SU MRC Unit on Anxiety and Stress Disorders, Prof Dan Stein has worked on anxiety and related disorders, including obsessive-compulsive disorder and posttraumatic stress disorder, using methods that range from animal models through to clinical investigations and trials, and on to epidemiological and public health studies. As head of the Department of Psychiatry and Mental Health, and director of the Brain and Behaviour Initiative (BBI) at UCT, Stein has also mentored work in areas that are of particular relevance to South Africa and Africa, including substance use disorders and neuro HIV/AIDS, and is proud of the way in which psychiatric services, training, and research have been increasingly integrated locally. Current key foci of his mentees include 1) participation in ENIGMA, an international brain imaging consortium, 2) research on the neurogenetics of psychiatric disorders in African populations, and 3) neurodevelopmental investigation of infants in the Drakenstein birth cohort. Much of this work is NIH-funded. Stein is one of the most published and cited clinician-scientists in Africa with an h-index of close to 100. He has an NRF 'A' rating and has won a number of international awards for his work. Stein undertook doctoral degrees in the areas of both clinical neuroscience and philosophy. He is inspired by the way in which psychiatry contributes to addressing the big questions posed by life, integrating science and humanism.
Ernesta Meintjes
Ernesta Meintjes' extensive research focuses on magnetic resonance imaging (MRI) methods, development and application. Non-invasive MRI methods are being used to advance understanding of the long-term effects and treatment outcomes of diseases that present major public health problems in South Africa, such as cardiac disease, HIV and fetal alcohol syndrome (FAS). South Africa has the largest absolute number of people living with HIV/AIDS and the highest reported incidence rates of FAS in the world. Meintjes and fellow researchers have provided training and capacity building in this highly specialised area, both in MRI technology and through training people in advanced image analysis methodologies for clinical research. Meintjes is the DST/NRF SARChI Chair in Brain Imaging and professor in the Division of Biomedical Engineering.
Graham Fieggen
Graham Fieggen's major interests have been neurosurgical conditions in children and functional disorders such as spasticity and epilepsy, as well as the development of neurosurgery across Africa. Fieggen has been a driving force behind the recently launched
Neurosciences Initiative
, which aims to promote patient care, training and research across the African continent. He is the Helen and Morris Mauerberger professor and head of the
Division of Neurosurgery
at UCT. He chairs the
World Federation of Neurosurgery Committee on Paediatric Neurosurgery
, and was instrumental in the formation of the first Continental Association for the Speciality in Africa (CAANS), of which he is currently president. Fieggen was a paediatric neurosurgeon at
Red Cross War Memorial Children's Hospital
for 10 years, and has mentored emerging neurosurgeons such as
Anthony Figaji
.
Mark Solms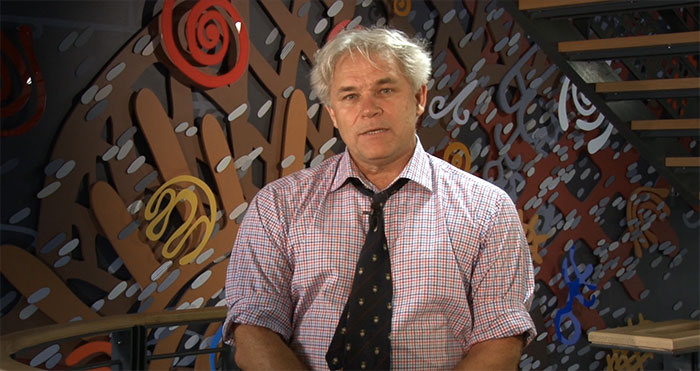 Mark Solms is an internationally acclaimed neuropsychologist and psychoanalyst, and was described as "a rare modern-day colossus" by David Milrod, former chair of the New York Psychoanalytic Institute. Solms has made major contributions in the field of sleep and dream research, and is best known for his landmark discovery of the brain mechanisms of dreaming.
Solms, who is Chair of Neuropsychology in UCT's Department of Psychology, is widely published and has written several books, including The Brain and the Inner World, which has been translated into 13 languages. An A-rated researcher, he is the authorised editor and translator of the revised 24-volume standard edition of the Complete Psychological Works of Sigmund Freud and the four-volume edition of Freud's Complete Neuroscientific Works. Solms, who also runs research initiatives in New York and London, has won numerous awards, including being named International Psychiatrist of the Year 2000 by the American Psychiatric Association.
Read about five researchers who are surging into the future in the neurosciences.
Or return to the page about six alumni at UCT who are doing extraordinary work in the field.
Story by Kim Cloete
---
This work is licensed under a Creative Commons Attribution-NoDerivatives 4.0 International License.
Please view the republishing articles page for more information.
---