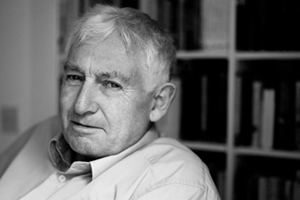 Professor Jonathan Glover
The need to seek scientific research funding from corporations could leave academic freedom at the mercy of the market. This is one of the arguments that will come under the microscope at UCT's upcoming annual TB Davie Memorial Lecture, titled "Universities, the market and academic freedom".
Jonathan Glover, a professor in ethics from King's College in London, will give this year's public lecture on 25 July.
This year's TB Davie lecture examines how universities' core functions are threatened by the commodification of higher education. These functions, including supporting fundamental thinking, transmitting knowledge to future generations, and creating informed and rational democratic discussion, rely greatly on academic freedom to flourish.
This view - that higher education is a marketable commodity - creates a climate in which the humanities and pure sciences are undervalued in comparison to technology and business studies. Long-term thought about the fundamental building blocks of society are subtly discouraged, it is argued.
Glover is a noted scholar and writer, having published a number of books on ethical debates, including Humanity: A Moral History of the Twentieth Century and Causing Death and Saving Lives. He was director of the Centre of Medical Law and Ethics at King's College from 1998 to 2008, and taught philosophy at Christi College in Oxford until 1997.
The TB Davie Memorial Lecture is held annually at UCT in honour of Thomas Benjamin Davie, UCT Vice-Chancellor from 1948 to 1955, who is renowned for defending the principles of academic freedom and university autonomy. Davie understood academic freedom as the university's right to determine who shall be taught, who shall teach, what shall be taught and how it should be taught, without regard to any criterion except academic merit.
Members of the public who wish to attend the TB Davie Memorial Lecture should please RSVP to Megan White at 021 650 3730
---
This work is licensed under a Creative Commons Attribution-NoDerivatives 4.0 International License.
Please view the republishing articles page for more information.
---