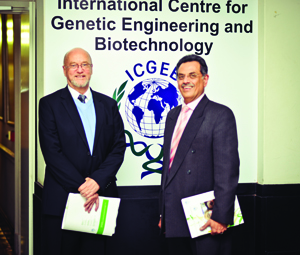 A high-level delegation from the national Ministry of Science and Technology, headed by the Minister of Science and Technology, Derek Hanekom (left), visited International Centre for Genetic Engineering and Biotechnology (ICGEB) Cape Town Component, based at UCT on 22 May 2013. The minister met the ICGEB director, Professor Iqbal Parker and senior staff, after which they toured ICGEB labs. It was the first time that Hanekom, pictured here with Iqbal, visited the ICGEB since assuming his portfolio in 2012. The main purpose of the visit was to brief Hanekom on the activities of the ICGEB Cape Town Component, discuss the operational agreement with the Department of Science and Technology, and share the vision for the Component's future activities.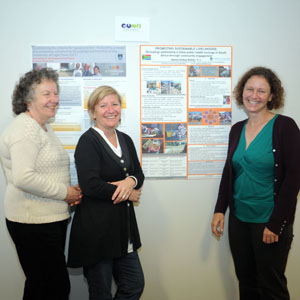 Presentations by three UCT staff members were lauded at a conference about the higher education sector's role in driving social change. Pictured here are Judy Favish (director of Institutional Planning Department), Dr Janice McMillan (Centre for Higher Education Development) and Associate Professor Dee Smythe (Law) who delivered presentations at the conference in Barcelona in May, which was titled GUNI 6th International Conference on Higher Education: Let's Build Transformative Knowledge to Drive Social Change. GUNI was created in 1999 by UNESCO and the Universitat Politecnica de Catalunya after UNESCO's first World Conference on Higher Education.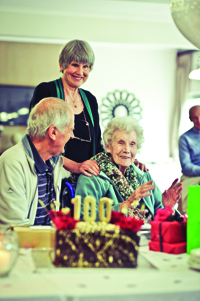 Emeritus Professor Morna Mathias, formerly of the Department of Geology, celebrated her 100th birthday with friends and family on 20 May. She was born Frances Celia Morna Cameron-Swan, the granddaughter of the late Sir Joseph Wilson Swan, the English physicist and chemist who was most famous for producing an early electric light bulb before its invention by Thomas Edison. Sir Joseph also invented the dry photographic plate, an important improvement in photography and a step in the development of photographic film. Morna studied geology at UCT, after a taunt from her brother that the field was "too difficult for a woman". She was the first woman academic appointment in geology (there have only been two since then, in 2006 and 2010) and the only woman associate professor of geology at UCT. Morna was awarded her DSc in 1956 and was elected a Fellow of the Royal Society of South Africa.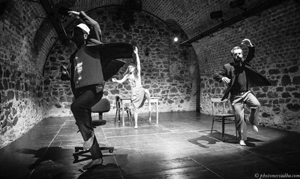 UCT master's student Mdu Kweyama was awarded the Marta Best Director Award for his adaptation of Mike van Graan's play, Brothers in Blood at the 2013 Setkani/Encounter Festival in the Czech Republic in April. Supported by strong showings from theatre and performance undergraduate students Daniel Richards, Matthew Trustham and Tarryn Wyngaard, the production received standing ovations and high praise from audiences and fellow participants. The festival brings together professionals and students from theatre schools across the globe. Kweyama credits the group's success to the UCT Drama Department's staff and students and to Associate Professor Christopher Weare in particular.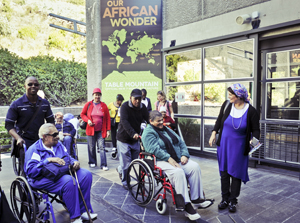 Twenty-seven senior citizens from the Rehoboth Age Exchange and GH Starke centres for the aged in Hanover Park ascended Table Mountain in the Cable Car on 15 May. Thanks to a group of UCT third-year physiotherapy students and their clinical educator, assigned to a clinical 'block' placement at the centre, this was a first visit to this wonder of nature for many of the group. The students provide individual client and group assessments, focusing treatment on specific modalities and group exercise classes. Fahmida Harris, clinical educator in the Division of Physiotherapy, said the day was a roaring success. "The students participated in a social responsibility project and enhanced their learning in the area of geriatric management. And the Rehoboth residents had a ball."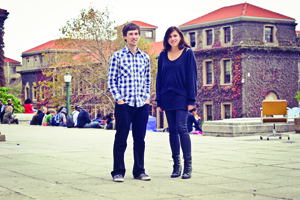 UCT graduates Nicholas Rice and Alice Meyer have been awarded 2013 Gates Cambridge Scholarships – considered among the most prestigious in the world. In September, Rice and Meyer will jet off to the University of Cambridge to pursue full-time postgraduate studies. The scholarship focuses on academic excellence and is highly competitive. Applicants need to show leadership capability and a commitment to improving the lives of others. Of 3 500 applicants, only 90 were selected, 39 from the US and 51 from around the world. Rice said he had long believed improving the lives of others was "very important for those privileged enough to have advanced education. I knew I had to give it a shot."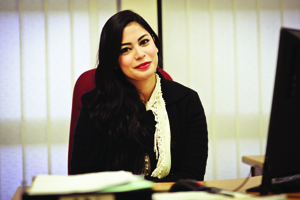 If law is the bread and butter of attorney Siyaam Ally's life, fashion is the strawberry jam in between. The fashionista from UCT's Law Clinic was Runner-Up for Best Fashion Blog at the 2012 Blog Awards, just nine months after launching into the blogosphere. She calls it her 'personal style dairy' and it connects the seams of fashion, law and life. Ally is working towards a Master of Laws (LLM) degree in international law at UCT, having worked as an attorney in the litigation department at the UCT Law Clinic since 2006. She also runs a satellite clinic in Athlone where she supervises a team of final-year law students and candidate attorneys who meet and provide legal advice to clients from disadvantaged backgrounds.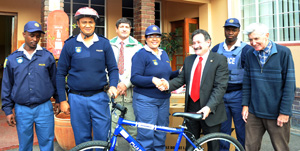 In its continued drive to keep students and staff safe in and around campus, UCT last week donated five bicycles to the Community Police Forum in Mowbray.
The bicycles will be used to patrol the Mowbray residential area near UCT. Roland September, Risk Services Manager at UCT's Properties and Services, said that visible policing remains one the of the best ways to ward off crime. It was hoped that bicycle patrols would help rid the area of the petty crime and would make police officers more accessible to what was happening on the ground, said September. The bicycles were handed over to Mowbray Community Police Forum member Simon Hayes (far right) and Mowbray SAPS's Lt. Col. Mary-Louise Dyers (centre left) by Properties and Services Executive Director, John Critien (centre right). Another five bicycles will be donated to the Rondebosch Community Police Forum this month.
---
This work is licensed under a Creative Commons Attribution-NoDerivatives 4.0 International License.
Please view the republishing articles page for more information.
---