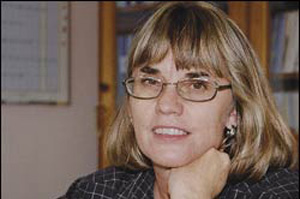 Professor Ingrid Fiske of UCT's Centre for Extra-Mural Studies has won the 2012 South African Literary Award for English poetry. Fiske, who writes under the name Ingrid de Kok, was lauded for her book Other Signs, her fifth collection of poems. These annual awards are an initiative of the wRite associates, in partnership with the National Department of Arts and Culture. Since the inception of these awards in 2005, no fewer than 101 authors have been honoured.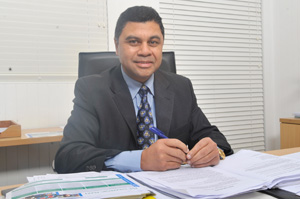 Professor Francis Petersen, Dean of the Faculty of Engineering and the Built Environment, is one of the many luminaries from the public and private sector recently appointed to the board that will govern the implementation of Cape Town's World Design Capital 2014 programme. The 13 board members were chosen out of 103 nominees through a rigorous selection process coordinated by the Cape Town Partnership and headed by an independent selection panel.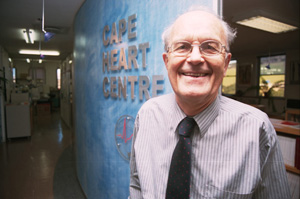 Emeritus Professor Lionel Opie, former director of UCT's Hatter Institute for Cardiovascular Research in Africa, will receive an honorary doctorate from the University of Stellenbosch. Other prominent figures to be honoured by the university include former president of Mozambique Joaquin Chissano, and Gill Marcus, governor of the South African Reserve Bank. Honorary doctorates are awarded to individuals "who have made an outstanding contribution to the promotion of a branch of science, art, culture or in service to the community in his/her field".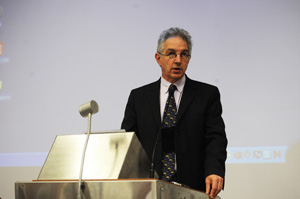 UCT has ambitions not only to lead in the field of research, but also to become one of the top teaching and learning institutes nationally and internationally. This was the message conveyed by Vice-Chancellor Dr Max Price at the 2nd Conference on Teaching and Learning at UCT. This year's theme was Difference in Teaching: Teaching for difference, and the day-long conference saw many in-depth discussions related to teaching and learning taking place.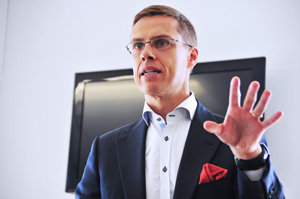 The creation of a single currency must be backed up by an economic union. This was the advice reluctantly given by Alexander Stubb, Finnish minister of European affairs and foreign trade, on a recent visit to UCT's Department of Economics. He was responding to a question about the lessons Africa could learn from the introduction of the euro as the official currency in 17 of the 27 member states of the European Union.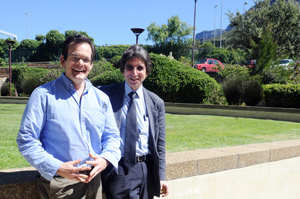 Professor Dan Stein (right), head of UCTs Department of Psychiatry and Mental Health and director of the Brain-Behaviour Initiative, was recently awarded one of the most prestigious awards for scientific research in Southern Africa; the South Africa Medal (Gold) from the Southern African Association for the Advancement of Science (S2A3). Associate Professor Landon Myer of the Centre of Infectious Diseases Epidemiology and Research in the School of Public Health & Family Medicine received the British Association Medal (Silver), which is also awarded by this association. This is not the first time Stein's efforts in his field have been acknowledged by S2A3; in 2001 he was the recipient of the silver medal.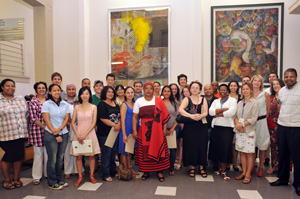 Picking up a new language as an adult is one of the riskiest spaces one can enter, said Associate Professor Sue Shay, deputy dean at UCT's Centre for Higher Education and Development (CHED) at the recent 'graduation' of the latest group of staff members and students to complete the Masithethe isiXhosa course. "It requires a tremendous amount of humility," Shay said. "It requires a good sense of humour, and in many ways you are asked to become children again."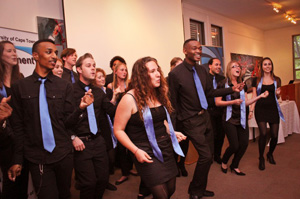 In 2012 the UCT Choir, a student-run ensemble, experienced one of its busiest and most memorable years. From the Jammie Plaza and Baxter Theatre, to the Cape Town city centre and the Garden Route, the 30-person choir has performed extensively, exposing its singers and its audiences to a rich variety of a cappella pieces, from early classical to contemporary genres, both sacred and secular.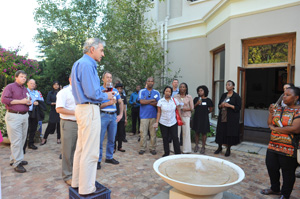 Vice-Chancellor Dr Max Price hosted the last staff welcome function of 2012 on 19 November at his residence, Glenara. Price encouraged new staff members to get involved in committees and activities outside their departments to create a greater sense of community at UCT. He also expressed the hope that they would find UCT a place at which they would enjoy working.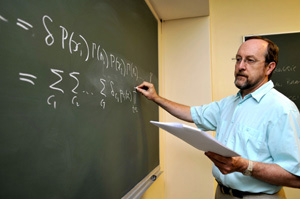 Associate Professor Iain MacDonald of UCT's School of Actuarial Science has won the Sichel medal, a highly-prized accolade from the South African Statistical Association (SASA), for the best peer-reviewed paper by a South African statistician. The award was for MacDonald's paper, Some Non-Standard Stochastic Volatility Models and their Estimation Using Structured Hidden Markov Models, published in the Journal of Empirical Finance. It was the second Sichel medal for MacDonald after he became the first academic from UCT to win it in 2008, and it was the fourth to come to UCT in the past five years following awards to Professor Linda Haines in 2009 and Dr Melvin Varughese in 2010.
---
This work is licensed under a Creative Commons Attribution-NoDerivatives 4.0 International License.
Please view the republishing articles page for more information.
---