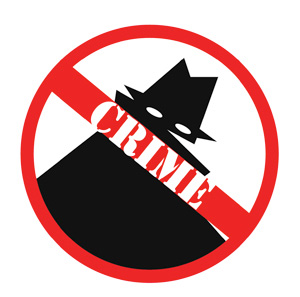 In addition to its planned crime prevention exercises in the next few weeks, UCT crime fighters have appealed to students and staff to come on board to stamp out crime on campus.
And the message is simple: be vigilant, don't leave your belongings unattended, and avoid walking alone after dark. In fact, staff members working late are eligible for an escort service to their vehicles or bus stops by the Campus Protection Services (CPS).
A couple of months ago, the university experienced a spate of vehicle break-ins, armed robberies and theft, mainly of 'unattended' items. Suspects were arrested in connection with the vehicle break-ins and robberies and three people have been arrested for theft in the past few weeks, reports Steven Ganger, UCT's investigations manager
One was a Supercare staff member who was found loading a computer tower into the back of a delivery courier bakkie.
Investigations proved that the computer tower was stolen from storage in the humanities building. The member was disciplined and dismissed.
In another incident, a contract staff member was arrested for brass theft from the galleries in the African Study Libraries, and was handed over to the South African Police Service (SAPS). The stolen items were all recovered from a scrap metal yard in Epping, and the member was dismissed.
Lastly, a former student was arrested for the theft of 51 library books. The books were confiscated from a private residence, off campus. The suspect was handed over to the SAPS and the books were returned to the library.
Meanwhile, the Properties & Services Department, in tandem with the SAPS, will conduct crime prevention exercises, including various and intermittent roadblocks, around the Rondebosch area and on campus over the next weeks.
Students and staff should allow for a few minutes of extra travelling time during this period in case of temporary delays during road blocks.
Please remain patient and allow the officers to do their job. CPS and the SAPS will attempt to conduct their prevention exercises with the least disruption possible.
If you have any queries, please contact CPS on 021 650 2222.
---
This work is licensed under a Creative Commons Attribution-NoDerivatives 4.0 International License.
Please view the republishing articles page for more information.
---