As part of the mid-year graduation, literary icon Zakes Mda and medical pioneer Professor David Sanders will receive honorary doctorates on Friday, 8 June. Mda and Sanders will be the first of eight recipients to be so honoured by UCT in 2012, the remaining six to receive their degrees in December.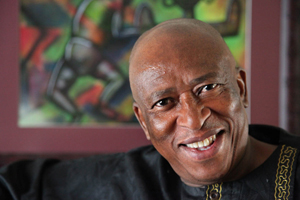 An acclaimed novelist, poet, playwright, painter, composer and filmmaker, Zakes Mda will receive an honorary Doctorate in Literature (DLitt). Mda, who has distinguished himself as a writer and continues to have a significant impact as a commentator and thought leader, was born in the Eastern Cape in 1948. He spent his early childhood in Soweto, but left the country in 1963 - when his father went into exile - at age 14, returning only after three decades in exile. Over this period away from South Africa he would finish his first play, We Shall Sing for the Fatherland, which in 1978 won the first Amstel Playwright of the Year Award. Fatherland and other works allowed Mda to complete a master's degree in theatre at Ohio University, and later - upon his return to South Africa - a PhD degree from UCT in 1990. His works focus on South African politics after the fall of apartheid. He has earned countless accolades, and his 2004 novel, The Madonna of Excelsior, was named as one of the Top Ten South African Books Published in the Decade of Democracy. Today, Mda commutes between South Africa and the US, where he works as a professor of creative writing at Ohio University. Download citation.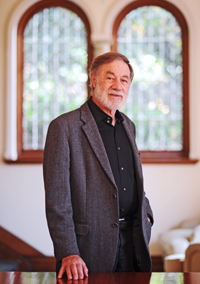 Public-health icon Professor David Sanders will be awarded an honorary Doctor of Science in Medicine. His work has contributed to the understanding of primary health care as a framework for health and development, and to improvements in child health through research, teaching and training, and policy advocacy and service development. Born in 1945, David Sanders trained as a medical doctor in Zimbabwe. He qualified in paediatrics and public health in the UK and returned to Zimbabwe in 1980, working in paediatrics and district health and heading the Department of Community Medicine at the University of Zimbabwe. He later became the founding head of the School of Public Health at the University of the Western Cape, where he established the first multidisciplinary master's programme of its kind. He has pioneered thinking on the implementation of the World Health Organisation's model of primary health care. The importance of his work has been recognised by policymakers and implementers, both internationally and locally. He is often called upon to contribute to analysis and policy development by a range of both state and civil society actors, including the World Health Organisation, UNICEF, Oxfam, Save the Children, the national and provincial departments of health, and labour organisations. Download citation.
---
This work is licensed under a Creative Commons Attribution-NoDerivatives 4.0 International License.
Please view the republishing articles page for more information.
---