A UCT law scholar serves on the Reserve Bank | UCT surgeons are a cut above the rest | Student carpooling goes electronic | The faculty of health sciences highlights disability issues | UCT computer scientists lead a new project in Nairobi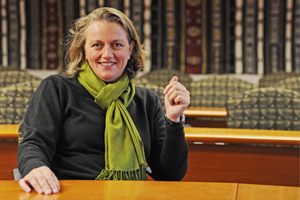 Professor Rochelle le Roux of UCT's Department of Commercial Law was recently appointed as a non-executive director of the South African Reserve Bank. As opposed to their executive counterparts, non-executive directors are not involved with the day-to-day business of the bank, but rather with consideration of policies to ensure that the bank complies with principles of good corporate governance. "I expect the position to be time-consuming," said Le Roux, "but I regard it as a challenge and I am very honoured to have been selected." It will also fit in nicely with her latest research interest, she says: the purpose of labour law and the meaning of sustainable employment.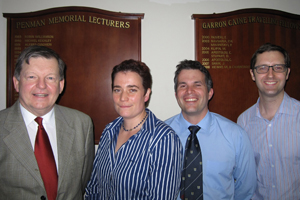 Members of the Surgical Gastroenterology Unit in the Department of Surgery at UCT and Groote Schuur Hospital made a clean sweep of presentations awards at the combined Association of Surgeons of Southern Africa and South African Gastroenterology Congress, a gathering that attracted around 1 800 delegates. Dr Marc Bernon was awarded the first prize for his paper, Prospective randomised trial comparing self-expanding metal wall stents with plastic stents in the palliation of malignant obstructive jaundice; Dr Christopher Price came second for his paper, Combined palliative stenting for malignant biliary and duodenal obstruction; and Galya Chinnery received the third prize for her paper, Civilian low velocity gunshot wounds of the pancreas: Analysis of 219 patients treated at a level 1 trauma centre. In picture, Professor Jake Krige (far left), head of surgical gastroenterology, congratulates winners (from left) Chinnery, Bernon and Price.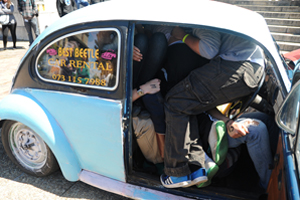 Launched in 2010, the Ridelink online carpooling system - the first university carpooling network in South Africa - is fast becoming institutionalised at UCT. Now the parking lot reserved for Ridelink users has become fully electronic, which means carpoolers will have to swipe three cards before the shared vehicle is granted access. UCT is hoping to alleviate traffic congestion by incentivising lift sharing - and there are few better ways to do this than granting exclusive parking space on upper campus.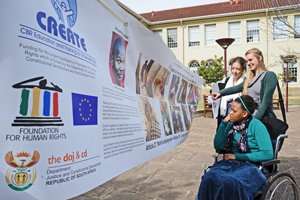 A display of articles and pictures pertaining to the United Nations Convention on the Rights of Persons with Disabilities, held at UCT's Faculty of Health Sciences on 26 to 29 July, was well-timed. It fits in with the aims of the faculty's Disability Studies Programme to create awareness of people with disabilities and their rights, and getting staff and students to include disability issues in their teaching, research, and all walks of UCT life, according to Professor Theresa Lorenzo, convenor of the programme in the Department of Health and Rehabilitation Sciences., The exhibition was designed by Sarah Rule of CREATE, a KwaZulu-Natal-based NGO. In picture students Tracy Mackenzie, Theresia Rubler and Noxolo Mgemane view the exhibit.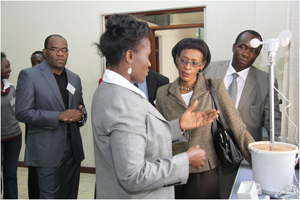 A collaborative research project between UCT's Department of Computer Science and the University of Nairobi (UoN) in Kenya, which aims to develop 'micro solutions' for drought monitoring, is beginning to bear fruit. Recently, UCT doctoral student Muthoni Masinde (centre in picture), her supervisor Dr Antoine Bagula (far left), and collaborators from ICTP-Italy and Libelium-Spain ran a workshop at the UoN's School of Computing and Informatics on the use of the technology on which the project is hinged, namely wireless sensor networks(WSNs). These networks are made up of a scattering of hundreds, even thousands, of sensors that monitor environmental conditions in a particular area.
---
This work is licensed under a Creative Commons Attribution-NoDerivatives 4.0 International License.
Please view the republishing articles page for more information.
---