UCT pianist joins Royal Academy | GSB the best of the Africa business schools | Owen Kinahan goes gold | Law goes big with scholarships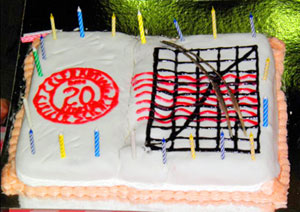 The Animal Demography Unit (ADU) hosted a 20th anniversary celebration - in the form of a programme of presentations - at the Kirstenbosch National Botanical Gardens in June, one of the many such events they have lined up for the year. This will include a Digital Biodiversity Week from 23 to 31 July, where the ADU will toast the countless "citizen scientists" who have helped build the unit's digital biodiversity databases, which now hold some 15 million records. The ADU was founded as the Avian Demography Unit in 1991. It changed its name in 2008 to better reflect the range of its work, which is focused on animal diversity.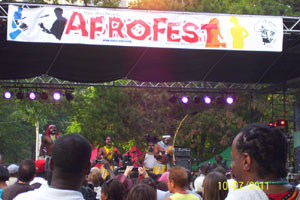 Dizu Plaatjies, senior lecturer in African performance at UCT's South African College of Music, and his group, the Dizu Plaatjies Ibuyambo Ensemble, were a hit at Afrofest 2011, held in Toronto, Canada, on 9 and 10 July. Dubbed a "showcase of the richness and diversity of African culture", the event has run in the Canadian city for the past 23 years, and attracts thousands of locals and visitors. Plaatjies (far right in picture) and his group performed music using traditional percussion instruments from Botswana, Mozambique, Zimbabwe and the rest of Southern Africa.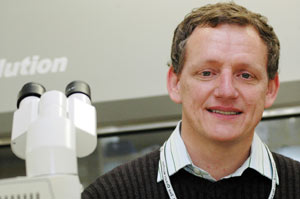 The South African Tuberculosis Vaccine Initiative (SATVI) at UCT named Professor Willem Hanekom as its sole director on 1 July. This follows the recent decision by Dr Hassan Mahomed to stand down as co-director, a position he shared with Hanekom since September 2009. This change in leadership forms part of a restructuring at SATVI, a months-long process that will also involve an external evaluation with local and international experts in July. "We believe this change from co-directorship to a single leader is the first step in restructuring SATVI for operational efficiency," said Hanekom.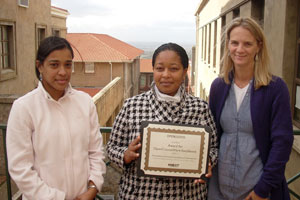 Matumo Ramafikeng of the Division of Occupational Therapy has been named among the winners of the inaugural Awards for OpenCourseWare Excellence, announced at the 2011 global conference of the OpenCourseWare Consortium, held in the US in May. Ramafikeng won the award - for texts and illustrations in the courseware category - for her user-friendly online reworking, with colleagues in UCT's Centre for Educational Technology (CET), of a course on the Model of Creative Ability, a conceptual framework model of occupational therapy (see Monday Paper story). "For my work to be selected among the many other brilliant works that have been published as open resources is a great achievement and this has inspired my PhD research topic," says Ramafikeng (middle in picture, with Shihaam Donelly, left, and Glenda Cox, both of the CET).
---
This work is licensed under a Creative Commons Attribution-NoDerivatives 4.0 International License.
Please view the republishing articles page for more information.
---