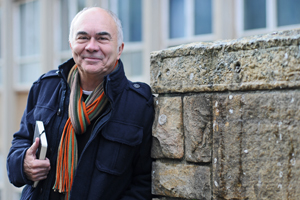 Seeing red: Prof Jo Noero has won the university's Creative Works Award, for his design of the Red Location Museum in Port Elizabeth (below).
Professor Michael 'Jo' Noero, of the School of Architecture, Planning and Geomatics, is the winner of UCT's Creative Works Award for 2011, an honour that will be presented to him at a graduation ceremony this week.
The award is made specifically for Noero's design of the Red Location Museum of Struggle, located in Red Location, New Brighton, in the Eastern Cape. One of the oldest settled black townships of Port Elizabeth and a prominent anti-apartheid struggle site, Red Location has been the home of some of the country's leading political figures, including Govan Mbeki and Raymond Mhlaba.
In 1994 Mbeki, Mhlaba, Ernest Malgas and Rory Riordan - all prominent Eastern Cape members of the ANC - undertook to renovate the township and to transform the area into a cultural precinct for the city of Port Elizabeth. The area, they envisioned, would include a museum, an art gallery, a library and archive, two theatres, a conference centre, a school for the performing and fine arts, and a large number of low-income houses for current residents.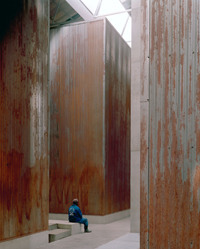 An architectural competition initiated in 1997 was won by Noero's company, Jo Noero Architects (which became Noero Wolff Architects in 1998). The first building in the complex, known as the Red Location Museum Cultural Precinct, was the Red Location Museum of Struggle, which was completed in 2006.
The Museum has since won many international accolades, including Lubetkin Prize from the Royal Institute of British Architects in 2006. The building - which comprises a series of 12 unmarked, rusted boxes "offering a set of different memories of struggle in South Africa" - has also been exhibited at a number of venues around the world, including the Museum of Modern Art in New York City.
"To build a museum of the apartheid era in the midst of the township that acted as a crucible for the struggle is an extraordinary achievement," wrote the Lubetkin Prize judges. "The Red Location Museum rises brilliantly to the challenge, using architectural skill of the highest order to produce an unforgettable experience that is both viscerally and intellectually moving."
---
This work is licensed under a Creative Commons Attribution-NoDerivatives 4.0 International License.
Please view the republishing articles page for more information.
---