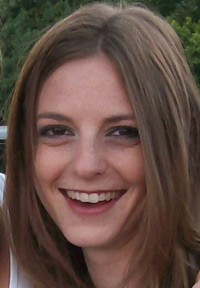 "And there are 14 other people in the committee who will hold me accountable for my actions. If I break that trust, the consequences will be detrimental for me personally. That is not an option at all."
The three top spots on the new Students' Representative Council for 2010/2011 have gone to women. Monday Paper met SRC president Amanda Ngwenya, and her two deputies: Kathleen Taylor and Jessica Price.
Keen on politics, sport, economics, philosophy and art, Jessica Price, the 2010/2011 Students' Representative Council (SRC) vice-president: external, describes herself as a well-rounded individual.
This broad range of interests may well have underpinned her popularity among the 2 200 UCT students who voted for her in the recent SRC elections.
Price, a second-year medical student, says her new SRC role encompasses international student matters, the SRC's constitution committee, which she will be chairing, and playing a part in other external matters.
These functions fit well with her objectives; the rallying points in her manifesto were transparency, social activism and communication. For instance, Price says that the proposed media appeals tribunal and the related Protection of Information Bill, which she believes will affect everyone if passed as is, have not yet been brought to the table by students.
"I think it is unacceptable that no-one is really focusing on the media tribunal bill. It is the SRC's role to point out to students how it will affect us."
Having lived in medical residence last year, Price feels that the medical campus is isolated, with little contact between medical students and the broader student body. There could be more communication, in the form of Varsity and Monday Paper, available in the medical residences.
Price stood as an independent candidate because she feels party politics should be separated from student politics, the latter essential to representing students' interests and not party-political interests.
As she is the daughter of vice-chancellor Dr Max Price and Professor Deborah Posel, founding director of UCT's Institute for Humanities in Africa, there is a question that begs asking: Will her relationship with her parents affect her work on the SRC?
It was a question often posed during the elections, Price said. But she has an open, mutually respectful relationship with her parents, who respect her right to her own opinions.
Her parents supported her decision to stand for the SRC, but were not involved in her campaign.
"When you wear an SRC cap, you automatically act in a professional capacity rather than a personal capacity," she adds.
"The fact that whenever I interact with the management I will be wearing that cap means that it will be easy to differentiate between personal and professional lives.
---
This work is licensed under a Creative Commons Attribution-NoDerivatives 4.0 International License.
Please view the republishing articles page for more information.
---